With my in-laws taking such superb care of all of us, I've had time to think and make things.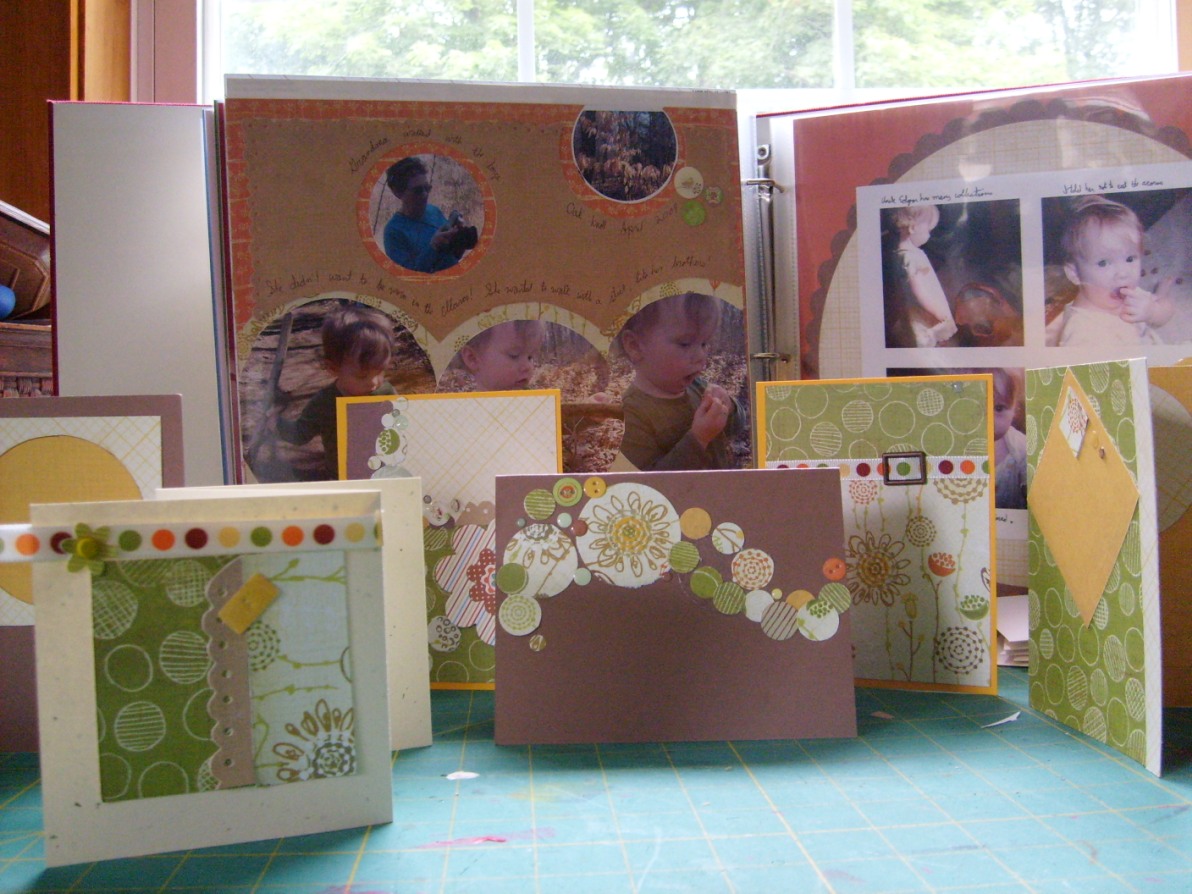 I used photos from blog entries that already had journaling to go with them, and for once used a published sketch from a scrapbook magazine to guide my placement of photos. Then I followed another tip I've read, and made cards with the left overs while my desk was covered in things that went together.
I have not figured out exactly how next year's schedule will work, I have not finished planning my geography class, or learning all the English grammar I have to teach B next year that I do not know myself…but boy do I have cards to send out if I need them!
And that feels great.
And looks pretty.
Related Posts via Taxonomies