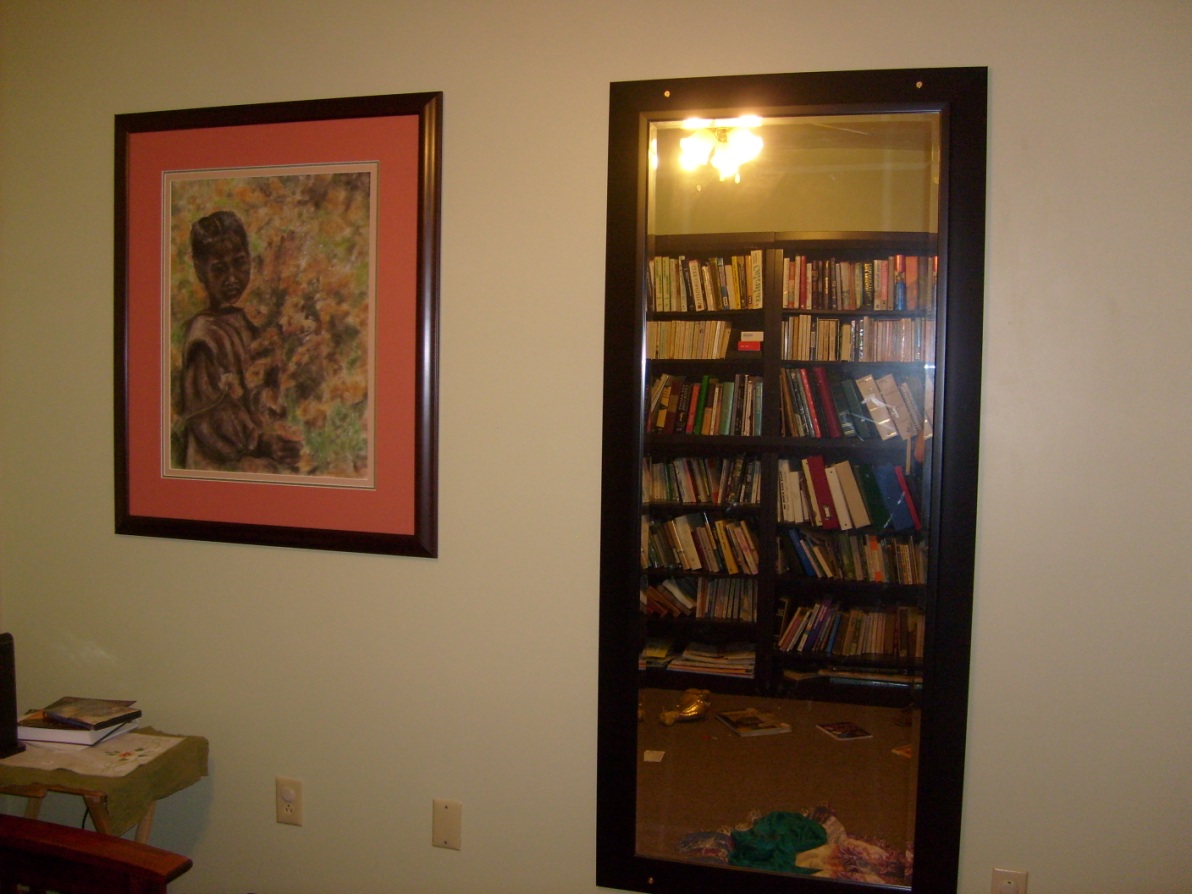 You can see the height of K by the smudgs on our mirror! But I thought DH's shot was cool to show the back of the room at the same time as the front, sort of film noir.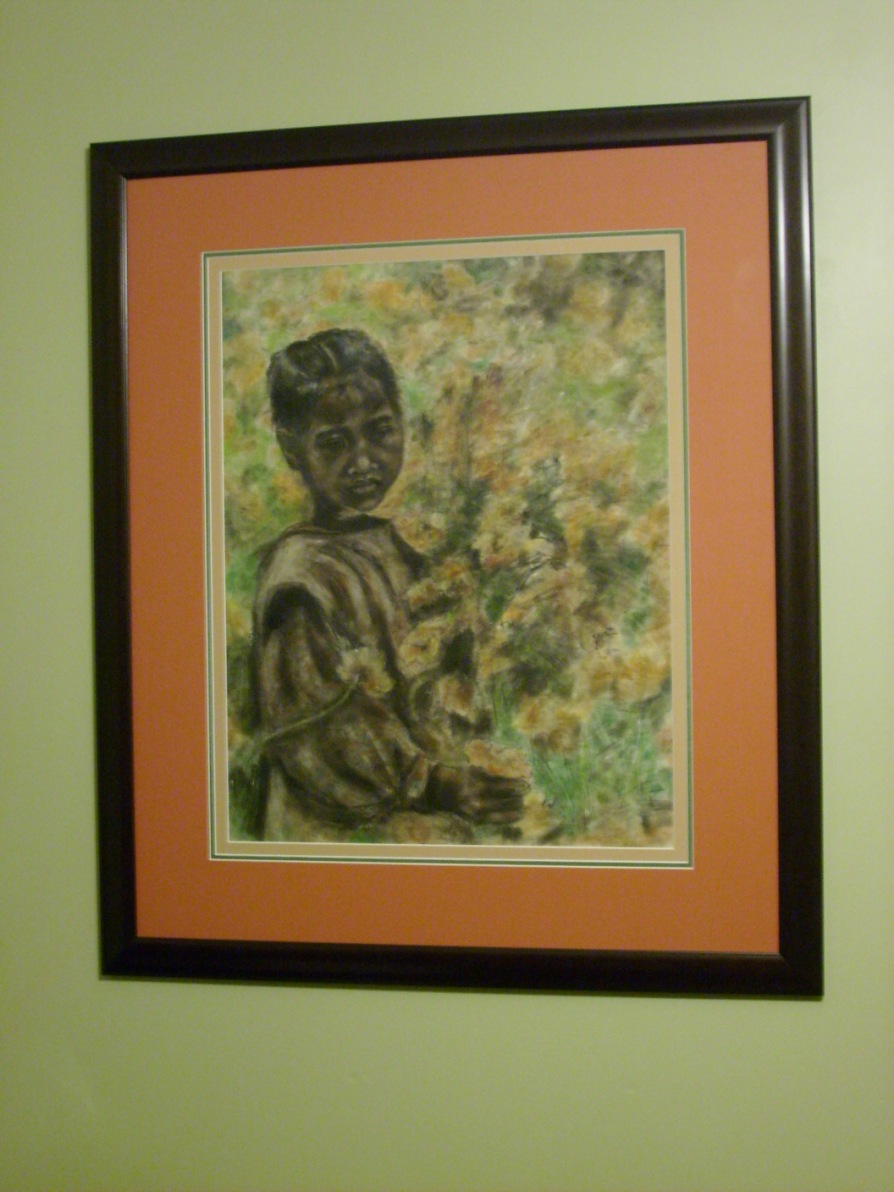 This shows the wall color, the sage green is a bit shy, in some lights it looks regular rental property "antique white."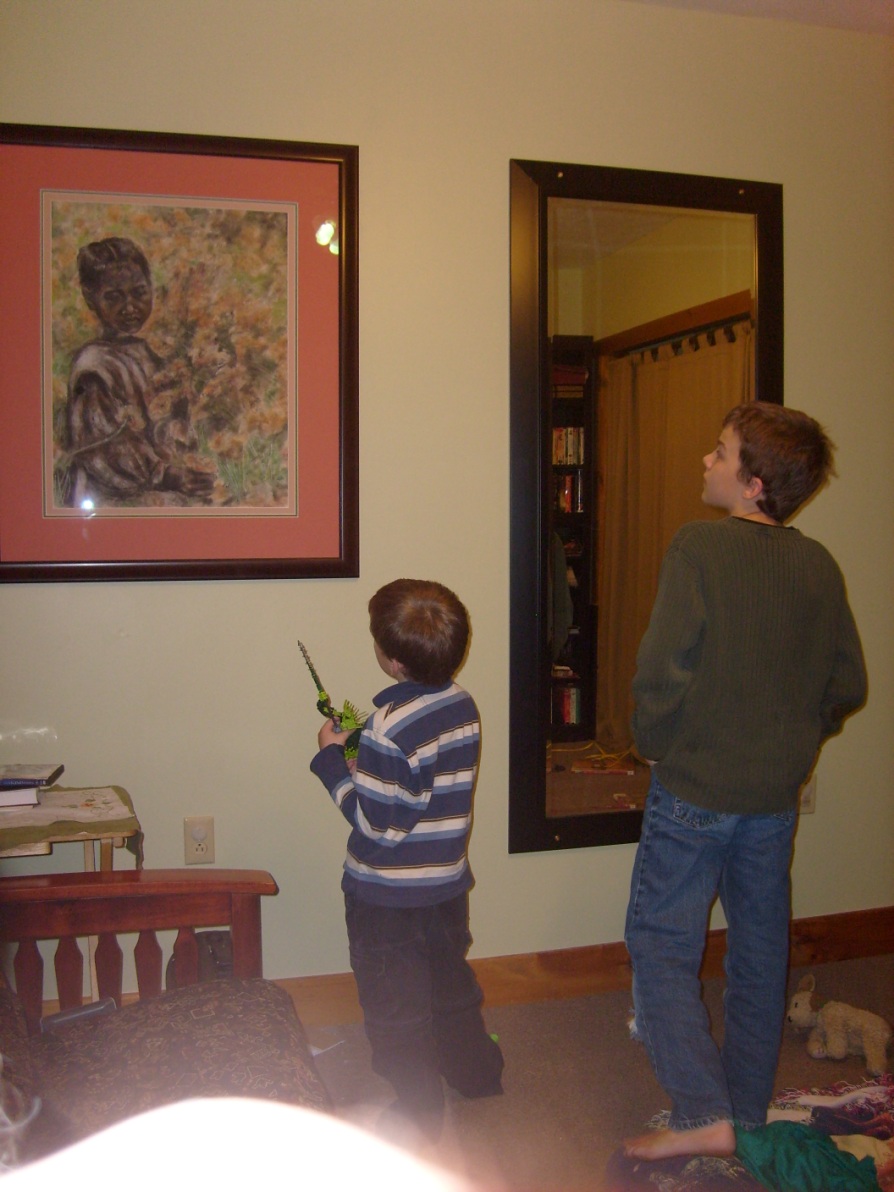 The boys give the perfect perspective.
A High School friend drew the picture for me in 1987, I think in pastels (and I'm doing the kid's art education?). It referenced a photo in a National Geographic atlas of a little girl from the Highlands of Madegascar. Her facial structure reminded me of Cousin K's, who was heading to Brazil for her parent's first term as missionaries. I paid for the picture by knitting a sweater based on one that I had crocheted for myself. The yarn she bought was cotton, and I thought the knit fabric would be less heavy than crocheted. I wonder if her sweater is still in as good a shape as her picture?
Related Posts via Taxonomies