Miss M came 2 days early to our church's missions emphasis Sunday, so that she could speak to my geography class. I suggested several area historical sites we could visit on one of her free days, and she was most curious about Plimouth Plantation. I got the pass from the library (cutting our admission down to about %25 of the usual price) and we sailed off, leaving B and DH behind for Lego club.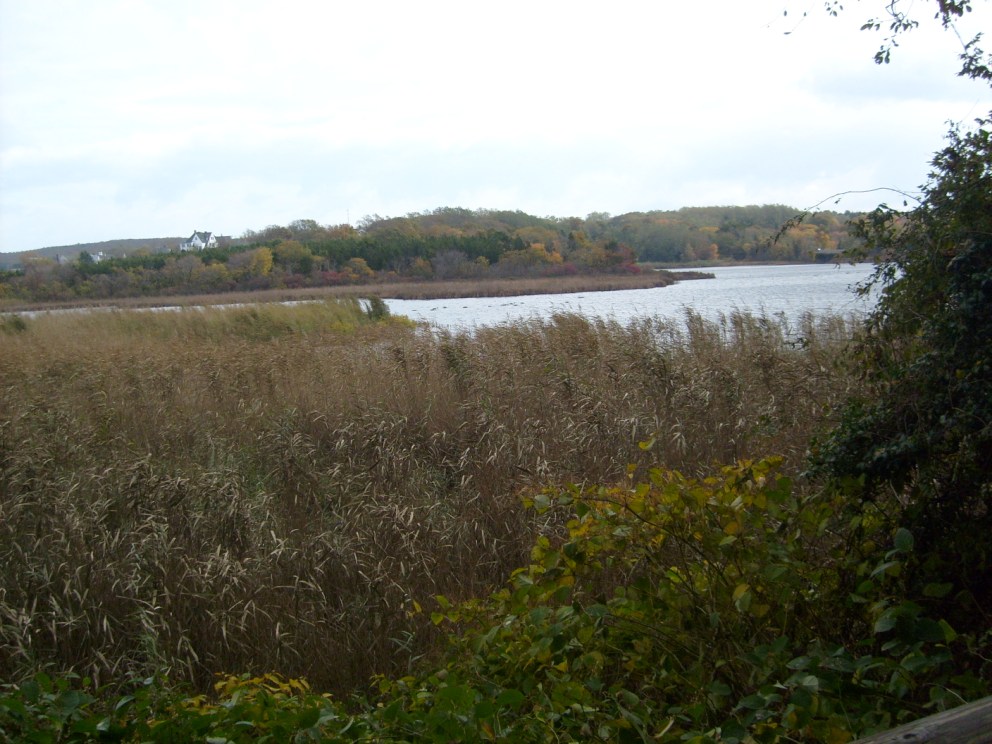 I never did get a photo of the Wampanog family site, I was wearing K, my purse, my camera bag, and had tied my jacket with M's and K's inside it around my waist: I felt like a Christmas tree with everying hanging off of me. I did feel proud of being able to get into the Weetu without dropping anything (or anybody). The walk up to the English settlement went past the Eel river, M was charmed by the view.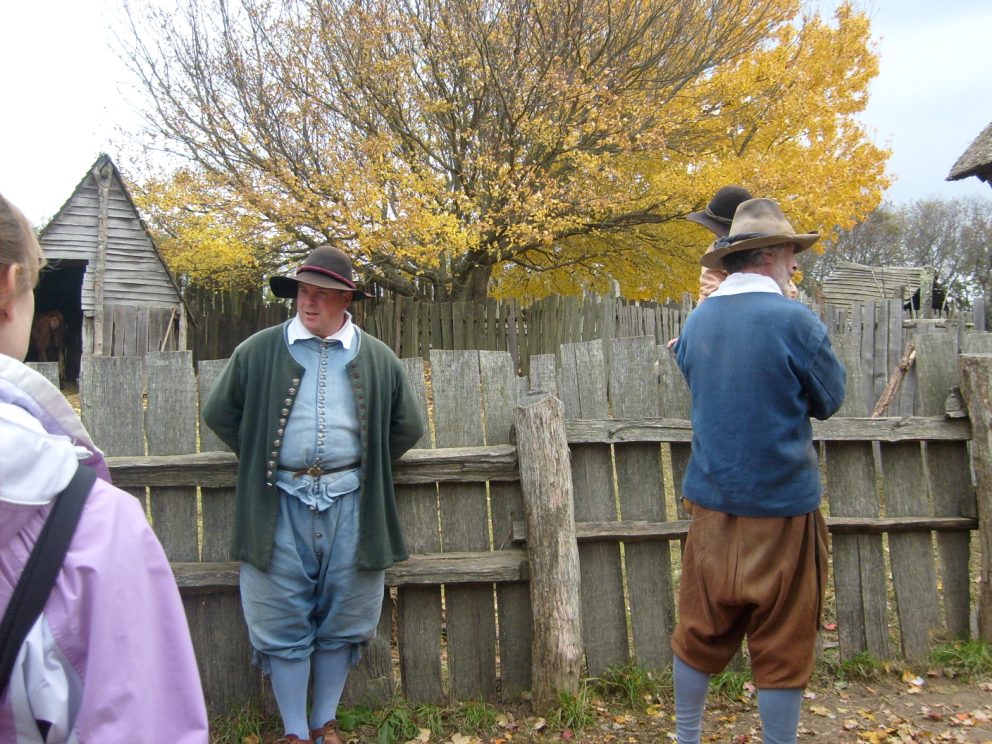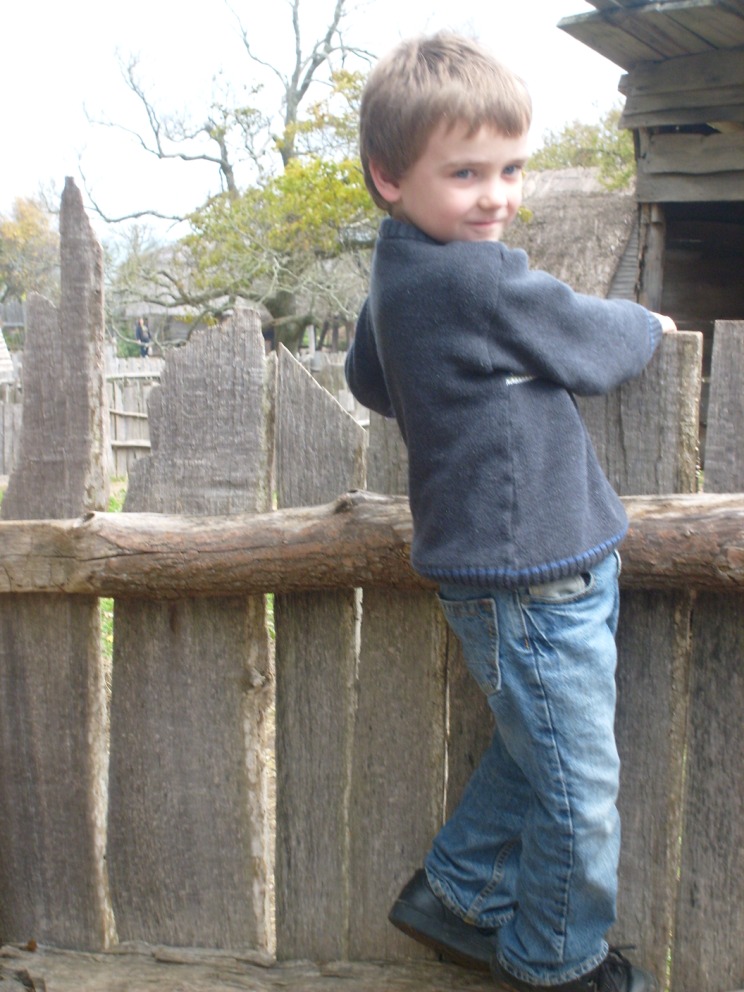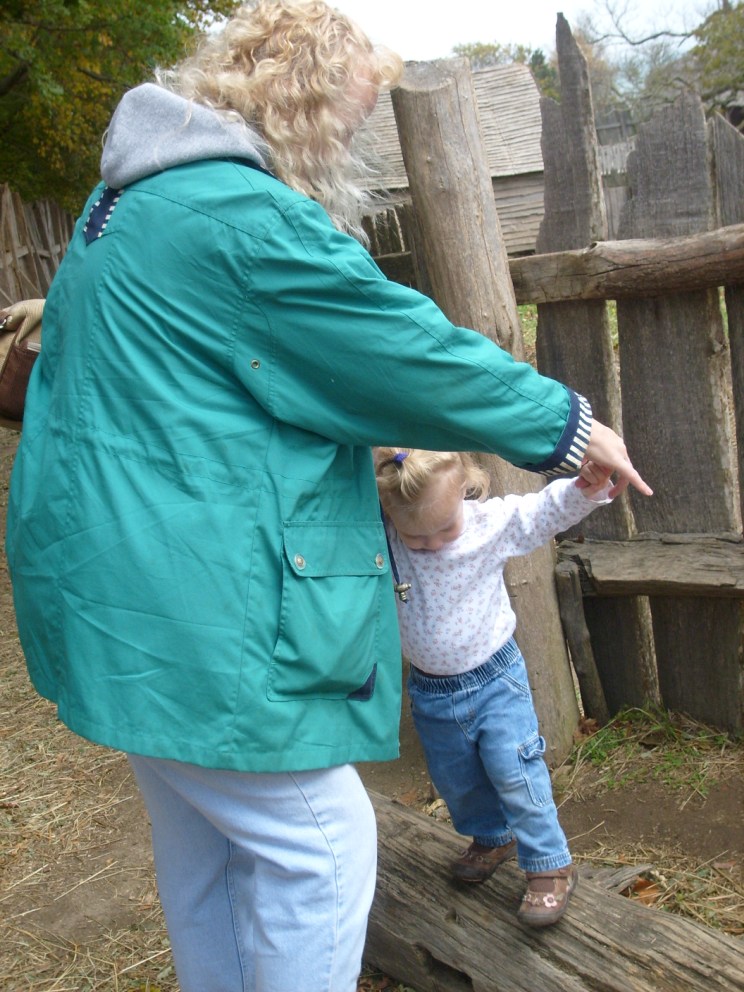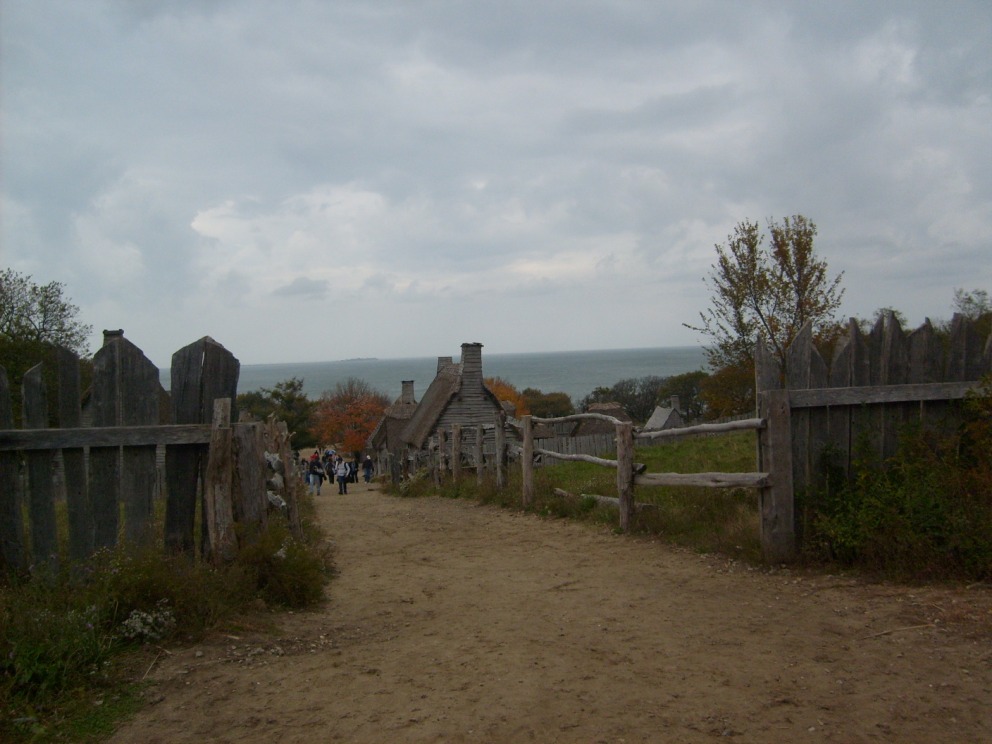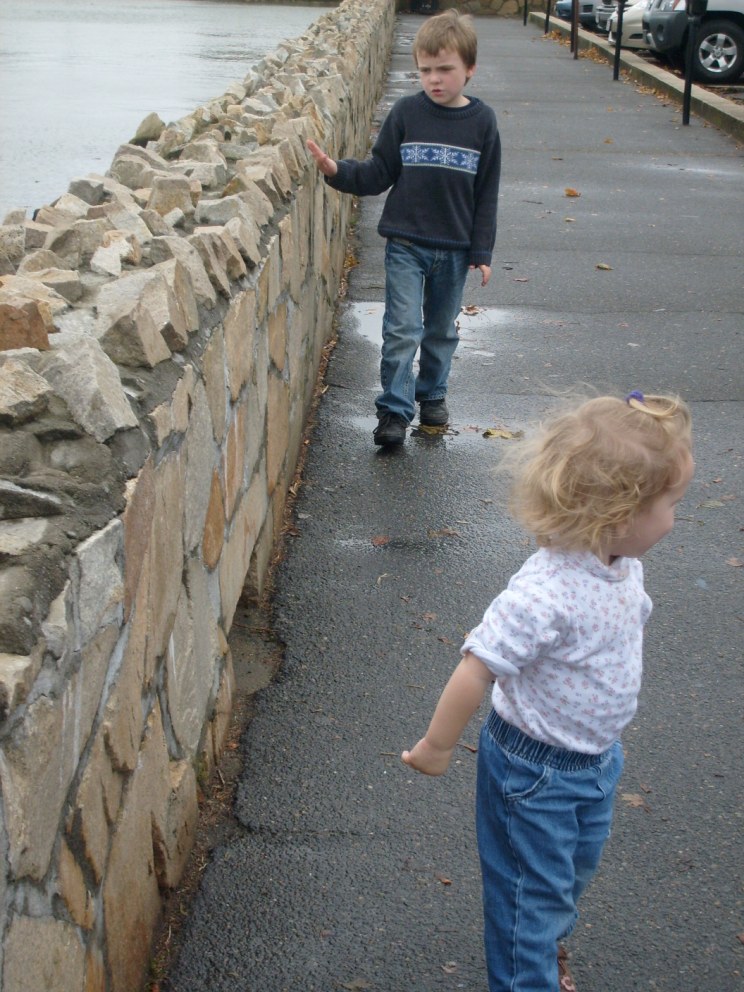 As we walked along the sea wall from the parking space to the Mayflower II, K played in every puddle, and M counted all the vents. Sometimes little kids are not all about linearity!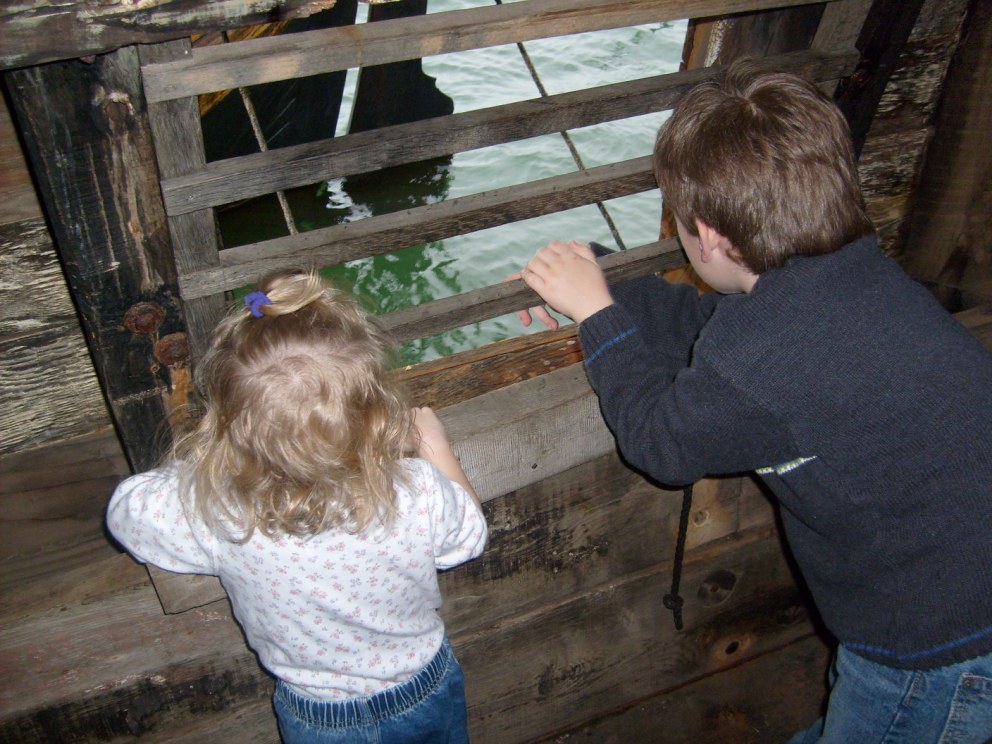 K's hair was whipping in the brease through this vent.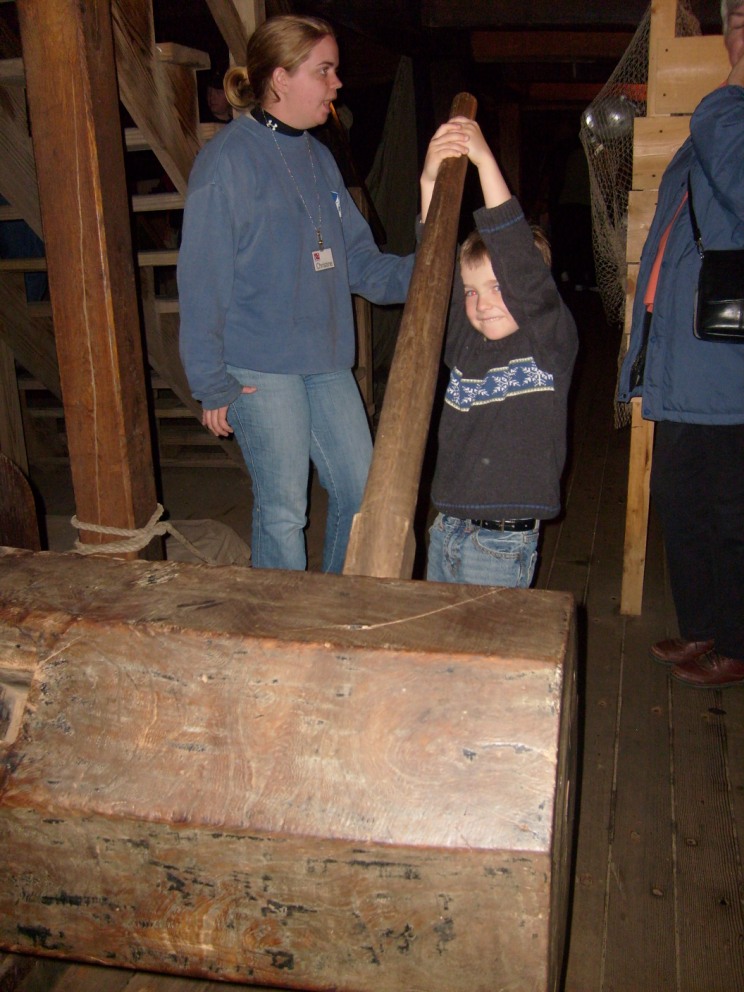 The crew member showed M what the windlass was for: inserted one handle and let him try pulling up the anchor by himself. There were 8 more handles with good reason.
We got home a bit lator than I'd planned (I also took a wrong turning and was glad of Miss M in the passenger's seat to staighten my out!) DH bought us Chinese take out and saved the day.
Related Posts via Taxonomies