This is DH for another Guest Blog…
We had over a foot of snow here just before Christmas. Then the weather turned warmer, then rainy, over the weekend. Between the weather and the Christmas season excitement, the kids have been having a bit of "Cabin Fever". Time to get them outside more.
On Saturday, the kids and I went to the Oak Knoll Audobon Wildlife Sanctuary land for a "Mud Walk". This gave DW some down time, got us all outside, and was also good for school science time! We walked down the snowy/muddy trails, around lake Talaquega (A large name for a small lake / large pond).
The kids got interested in the animal tracks in the snow. Squirrel tracks leading up to a wooden bridge, with bits of acorn shell on the bridge railing, told an interesting story.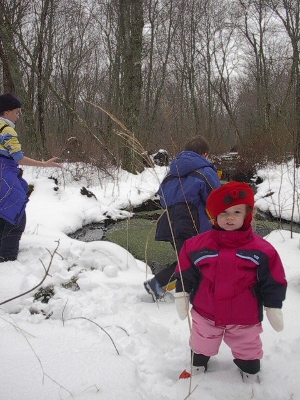 K is still uncertain about walking in boots. She needed to be carried most of the way around the lake. To stop her fussing, I kept pointing out the trail markers on the trees, and asking her "where is the next one?"
M and B had a lot of fun. the only problem was that M complained about being too hot, and had to take off his hat and gloves.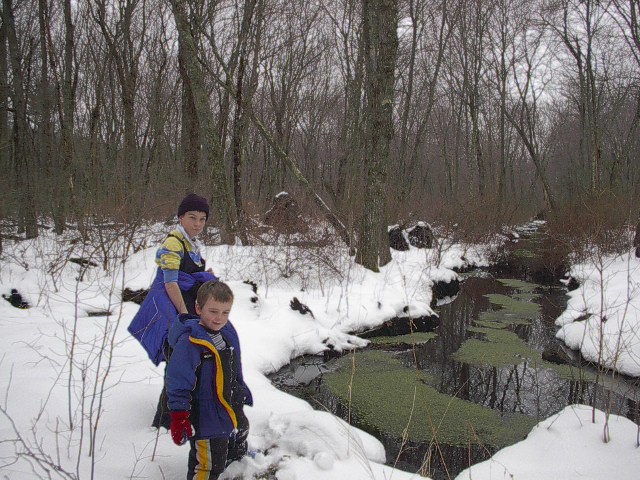 I had a lot of fun with the kids. We need to do this more often. I think as they get older, we should do more camping. Does anyone have good advice about taking younger children camping?
-DH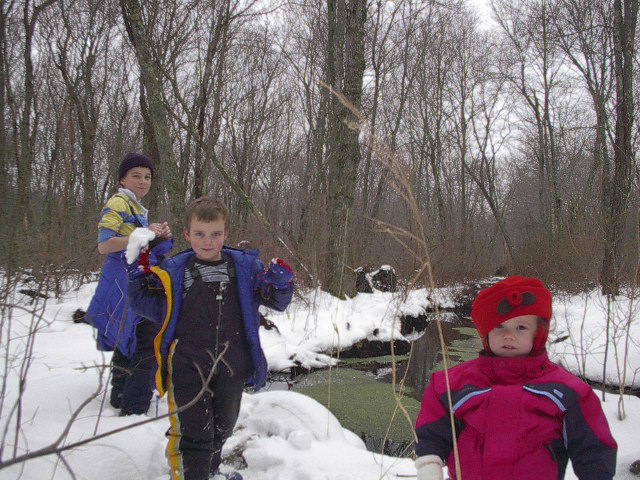 Related Posts via Taxonomies