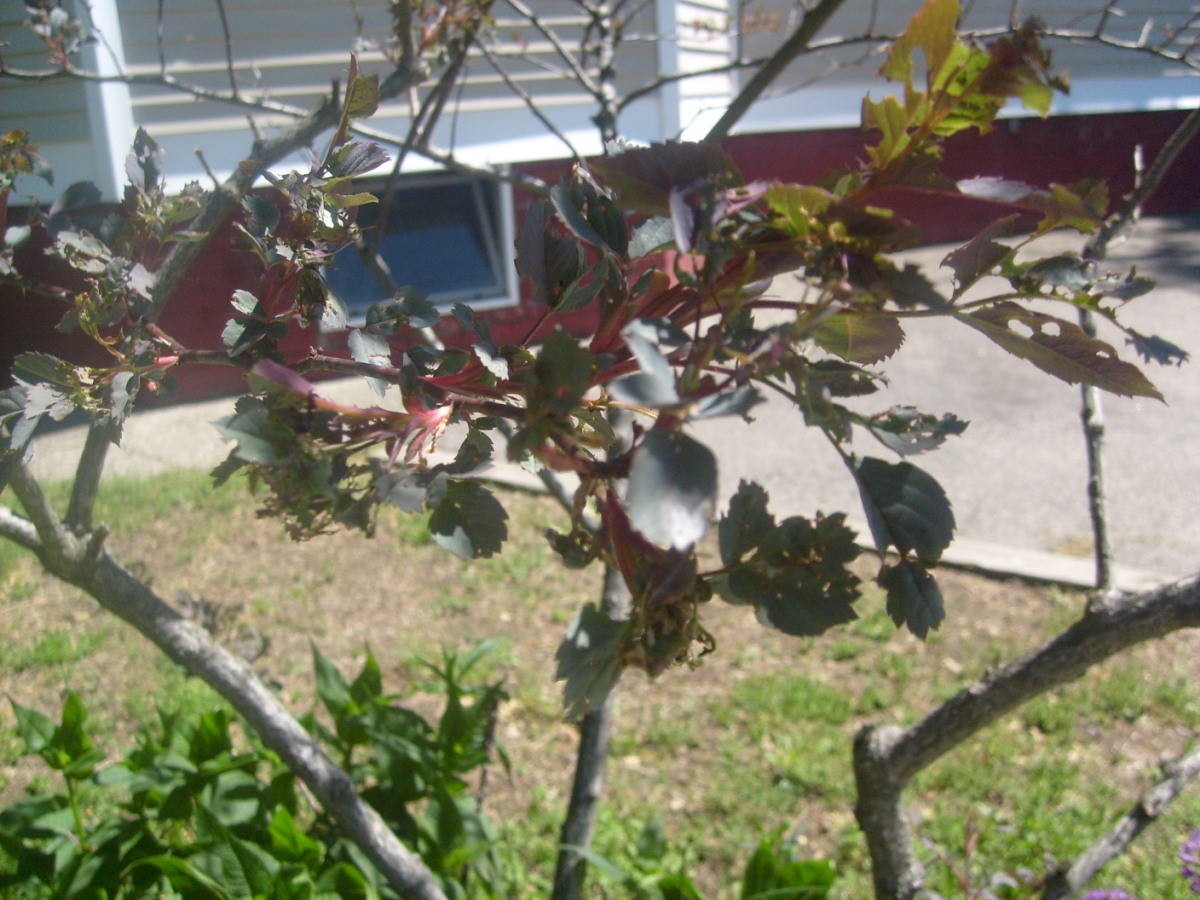 Rosa Rugosa partly Swiss Cheesed by something that makes webs out of the young leaves. But the sparrows love to eat the pests, so we see a lot of them in the garden. Chickidees too.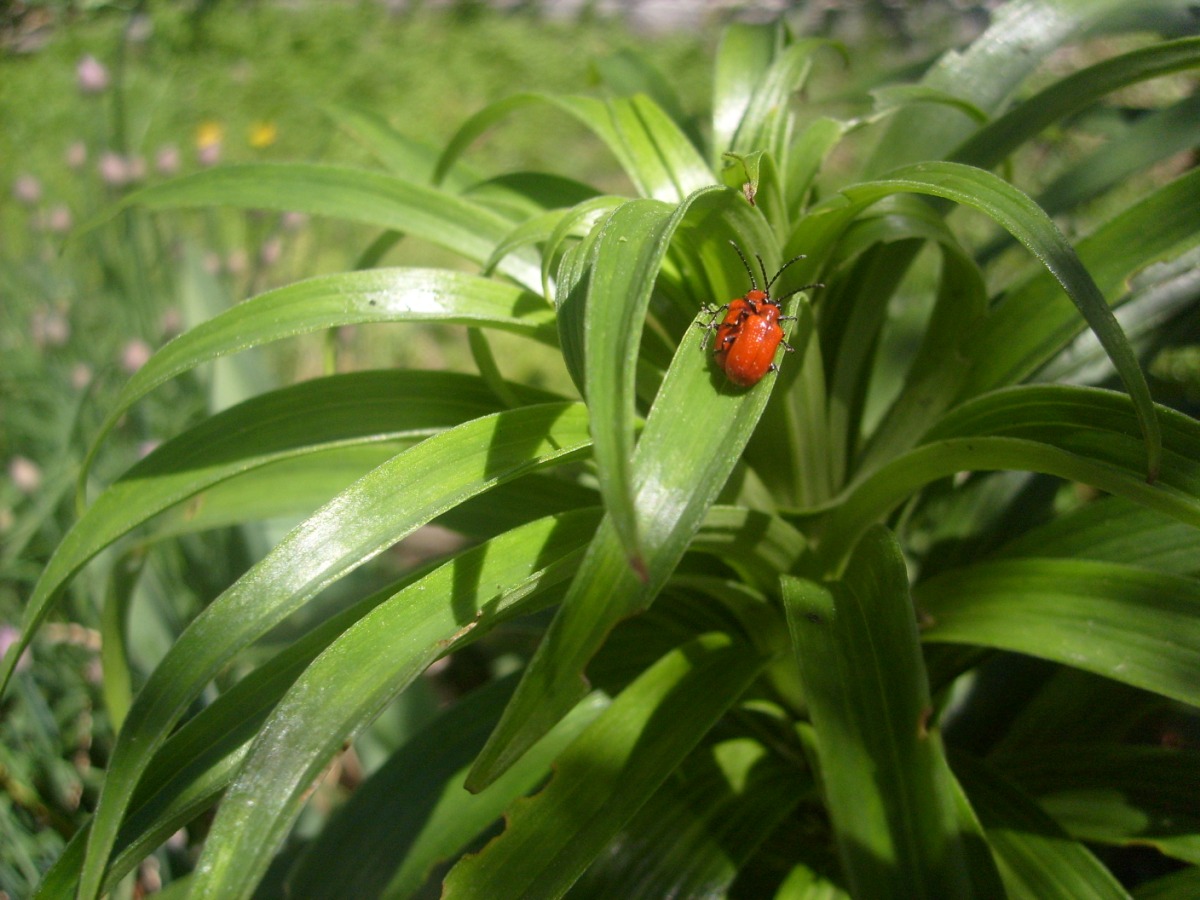 Asian Lily Beatles on the Tiger Lilies -just before my lame attempt to squish them – I missed, they fell harmlessly into the chives.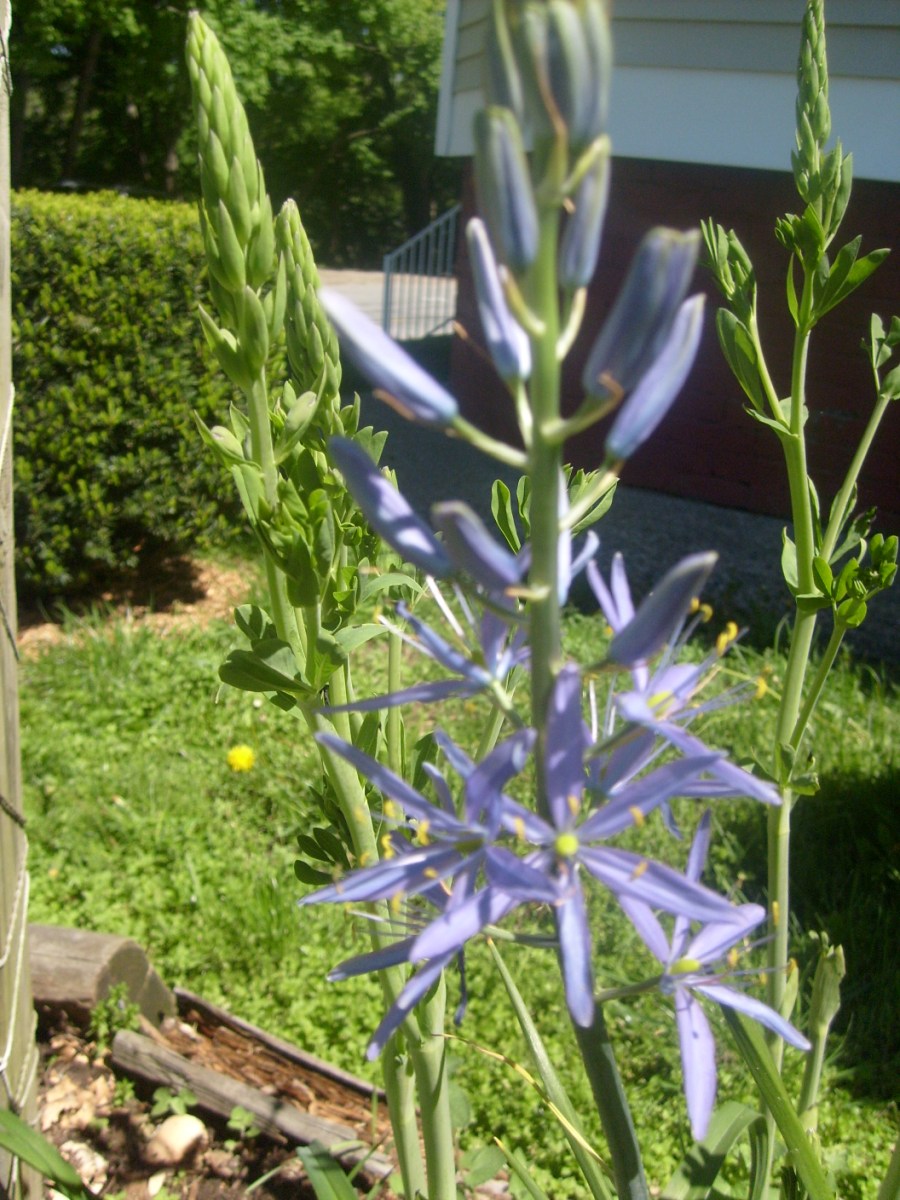 Camassia – I love the lacy look of the opened flowers and their stamens.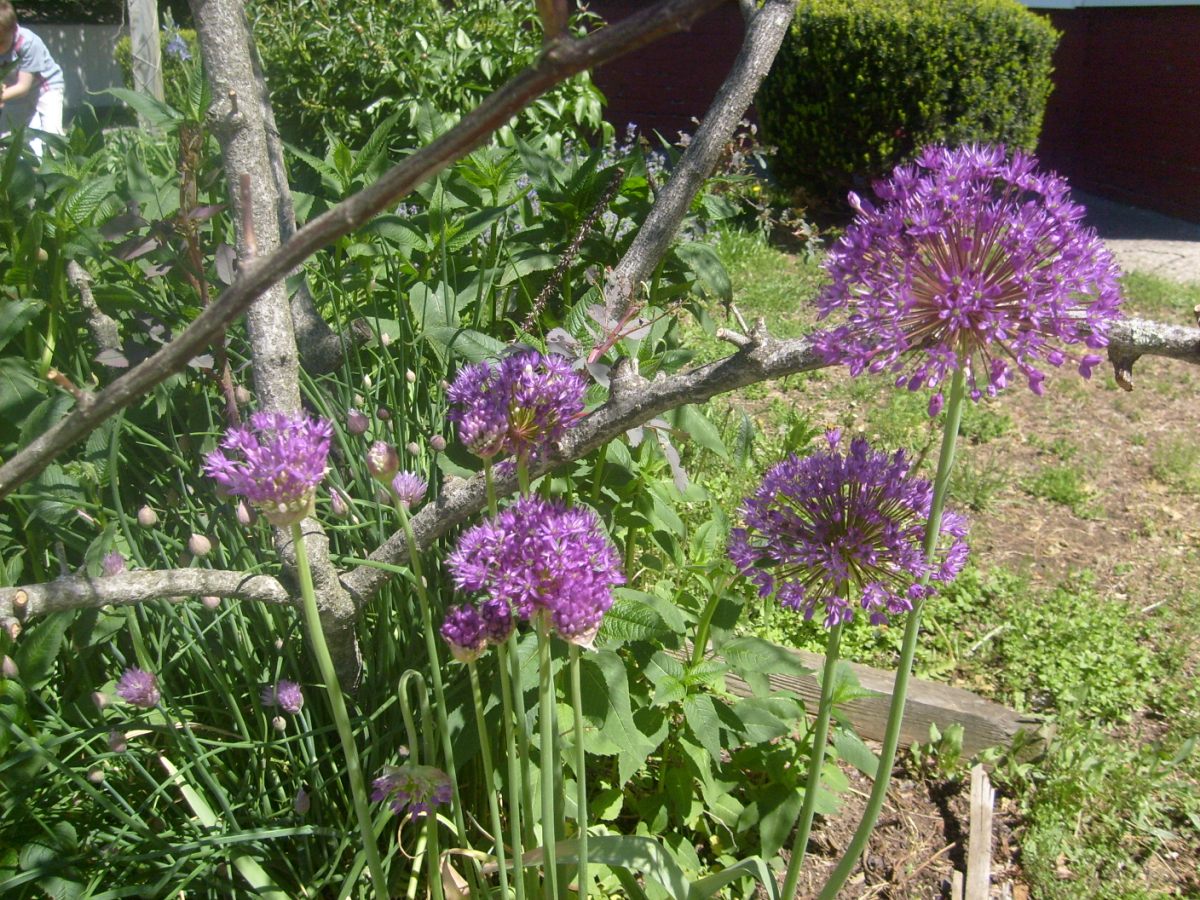 M's alliums, planted because they remind him of lolly pops.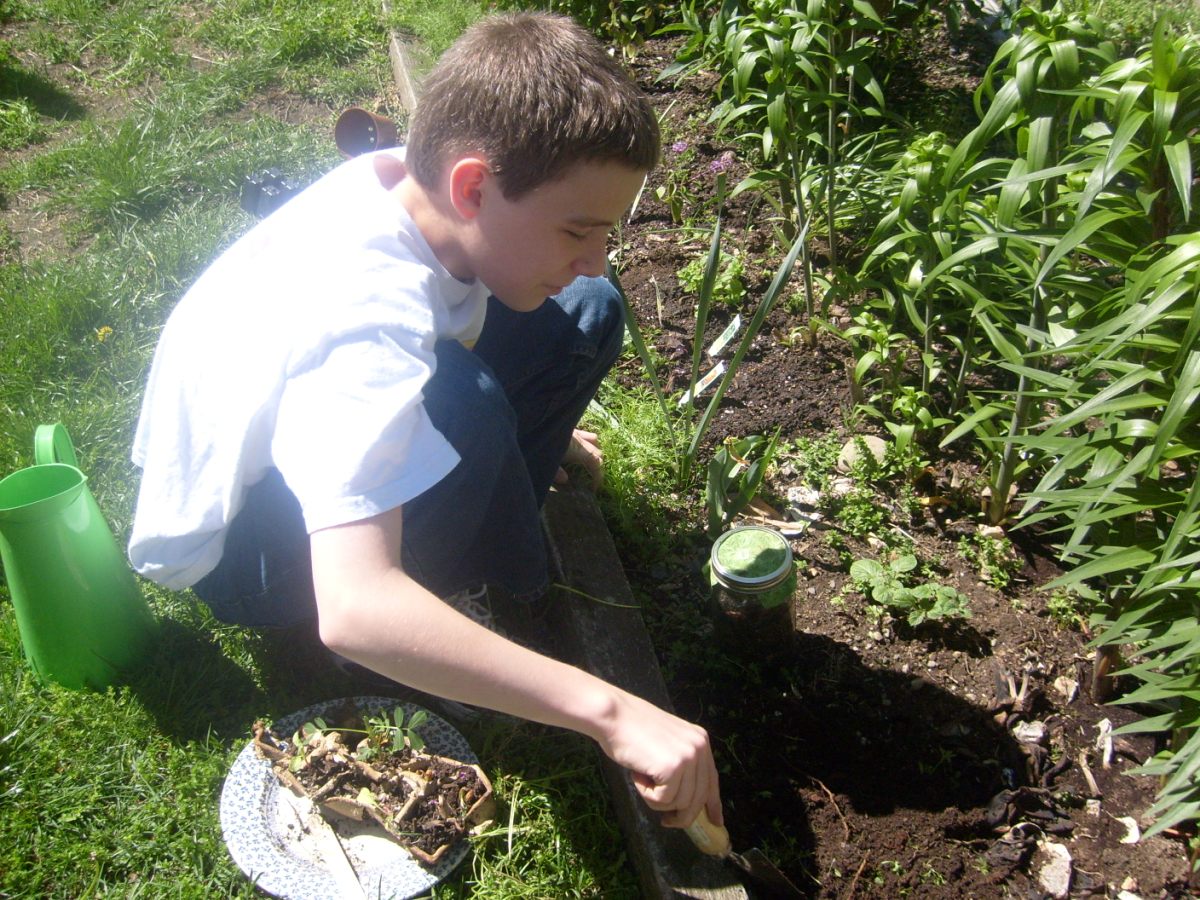 B transplanting his mints and experimental peanuts from botany class. His example compost jar is just outside his shadow. One day it got so hot it gave off steam.
Related Posts via Taxonomies