Mom and I met our friend C, the dietitian at Books on the Square in Providence tonight.  My friend Amy from high school English class was signing her new book "Poor Girl Gourmet."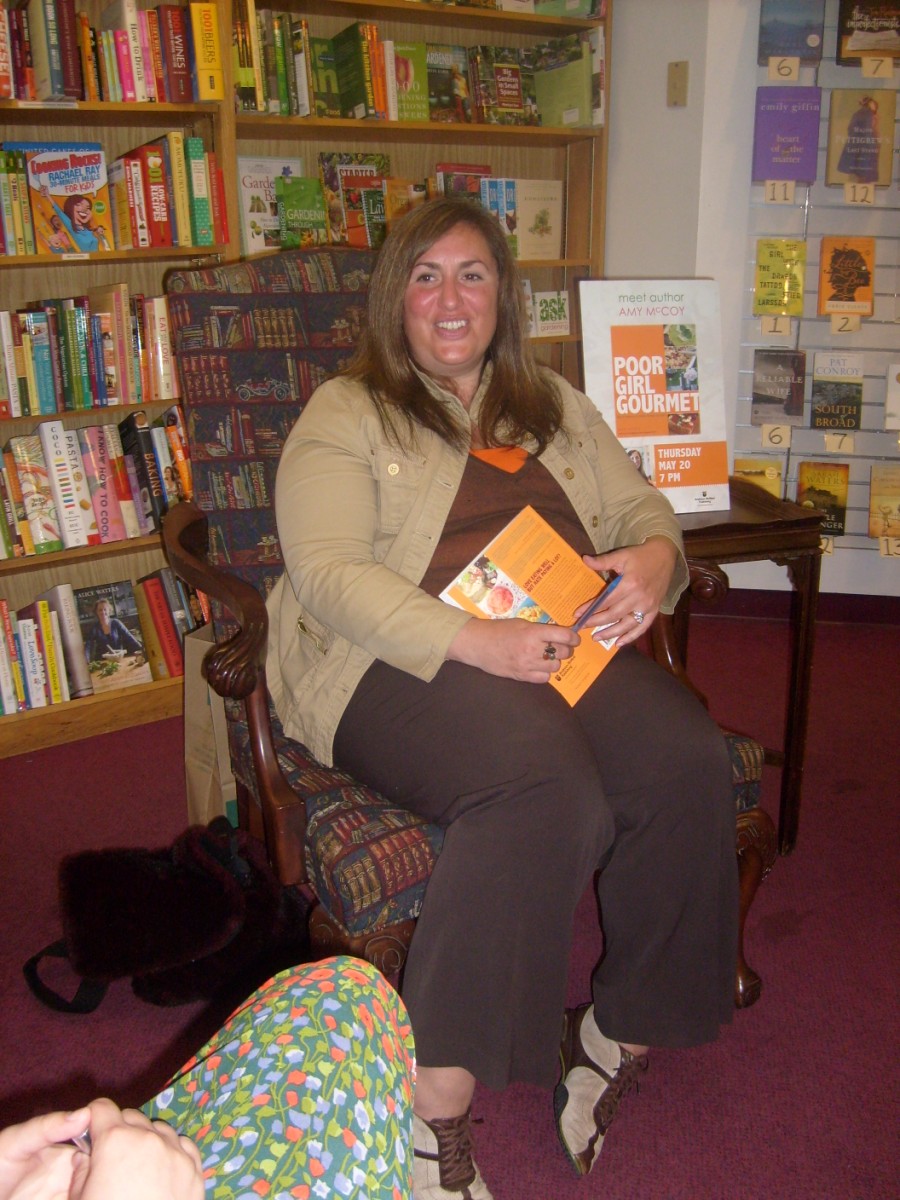 She'd brought samples of the spicy carrot ginger soup from page 8,  (It's not pictured, because my photo came out full of strange tin foil reflections.  But the soup itself was  something to wrap your hands around after a chilly day and warm up with thanksgiving in your heart – that good, unlike my photo, which is why it doesn't get a photo.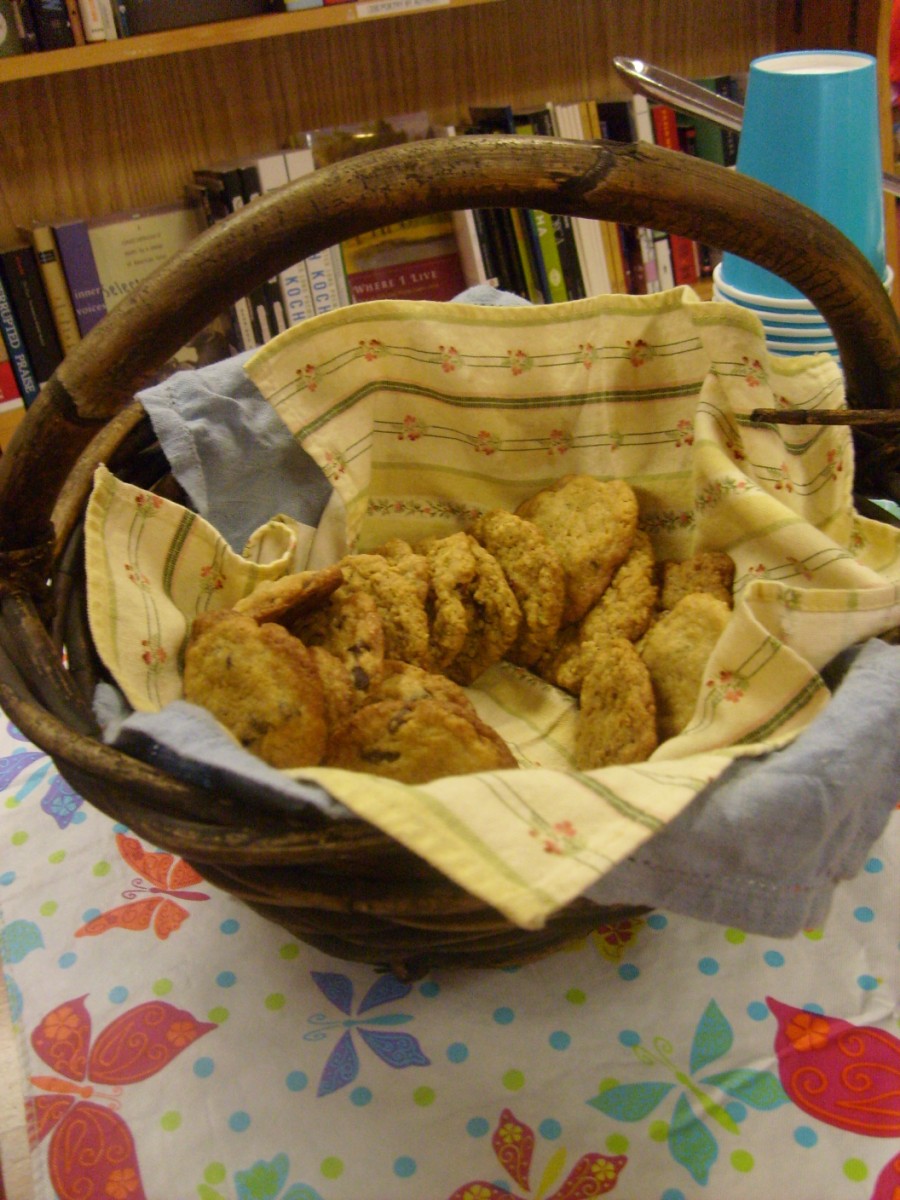 the oatmeal cookies from page 154 with crystalized ginger and dried cranberries (Max the store dog begged for some of mine.  Mentioning dogs, I missed the photo, but a chocolate poodle nearly got of the salad when his owner was browsing near by.) The dog was onto something; it had nuts and orange zest, Israeli couscous with chickpeas and almonds,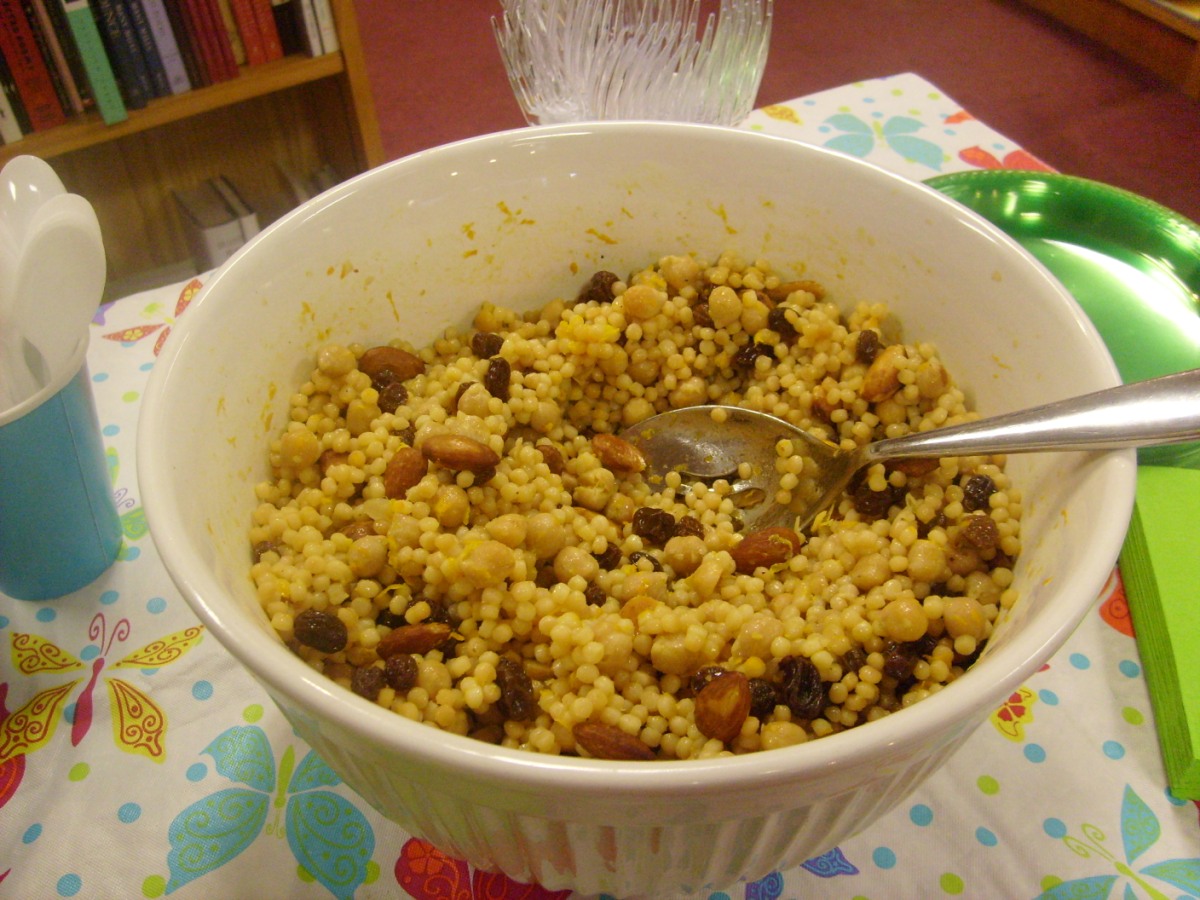 Cold salads aren't usually fragrant – this one was in an inviting way.
The bookstore was cheery, quaint and hip simultaneously.  They even had a dog behind the counter, Max, the charming Westie.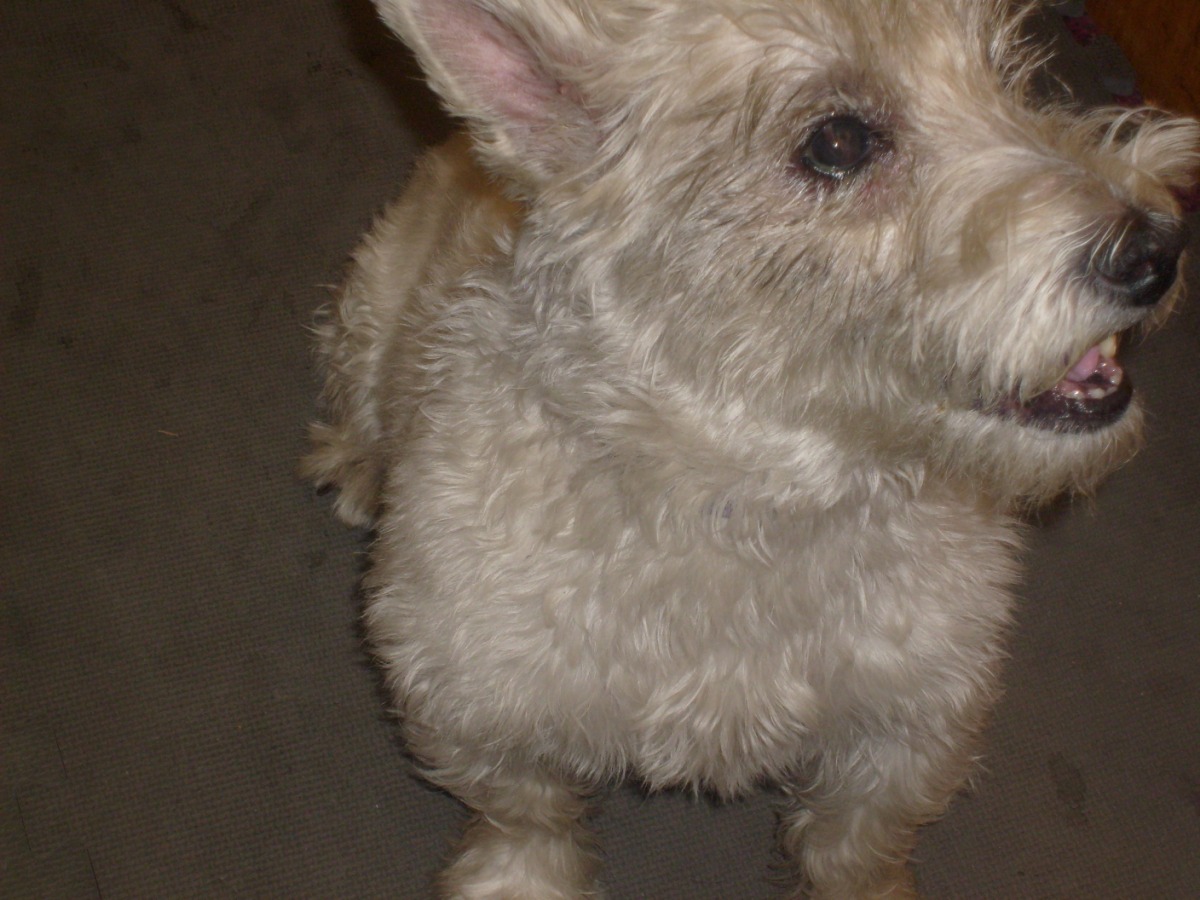 I'd bought Mom her copy for Mother's Day, but the books were printed in Singapore, and a border snag slowed their delivery.  I'm not sure why we mentioned that  in front of the lady at the counter; but she good natured-ly teased me about my apparent disloyalty – though how local is a store you have to drive half an hour to reach – I was forgiven once I pointed out that the two other people I'd brought to the event HAD bought books there, and I patted the dog.
Related Posts via Taxonomies