The Cook's Illustrated Cobb Salad turned out so pretty, that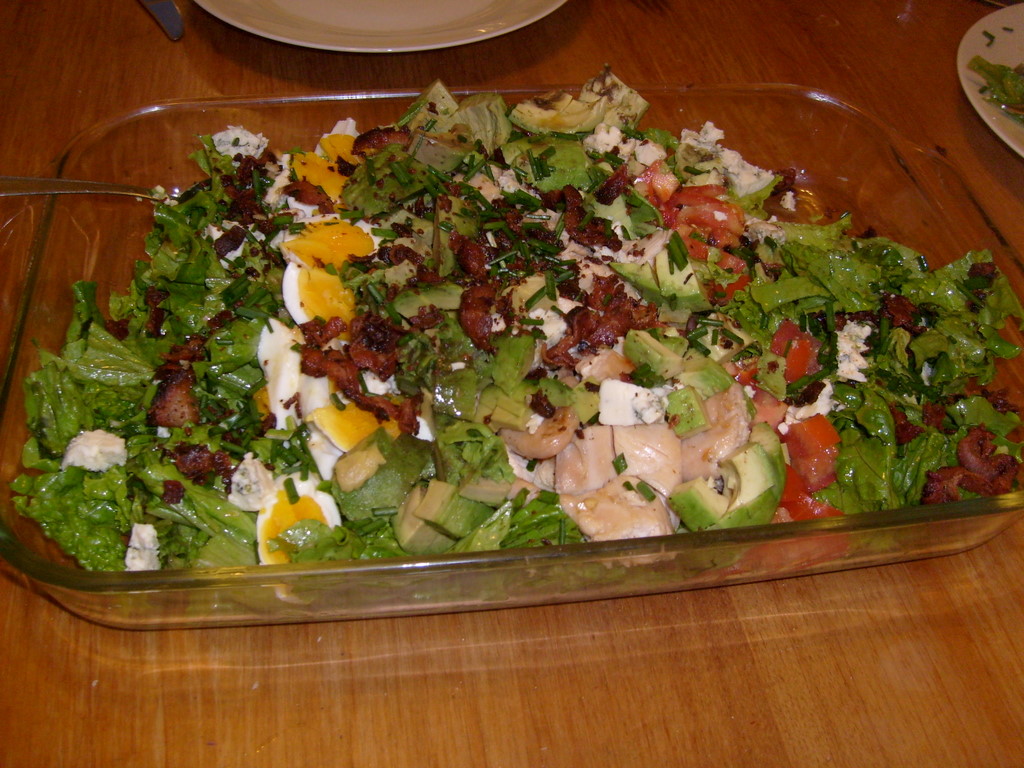 DH called my Mom to join us (the avacadoes would not last as leftovers anyhow)  Mom is usually so determined to eat up her own left overs, I forget to invite her, but she did join us.  K mean while, decided that the chicken looked too good to wait for grace.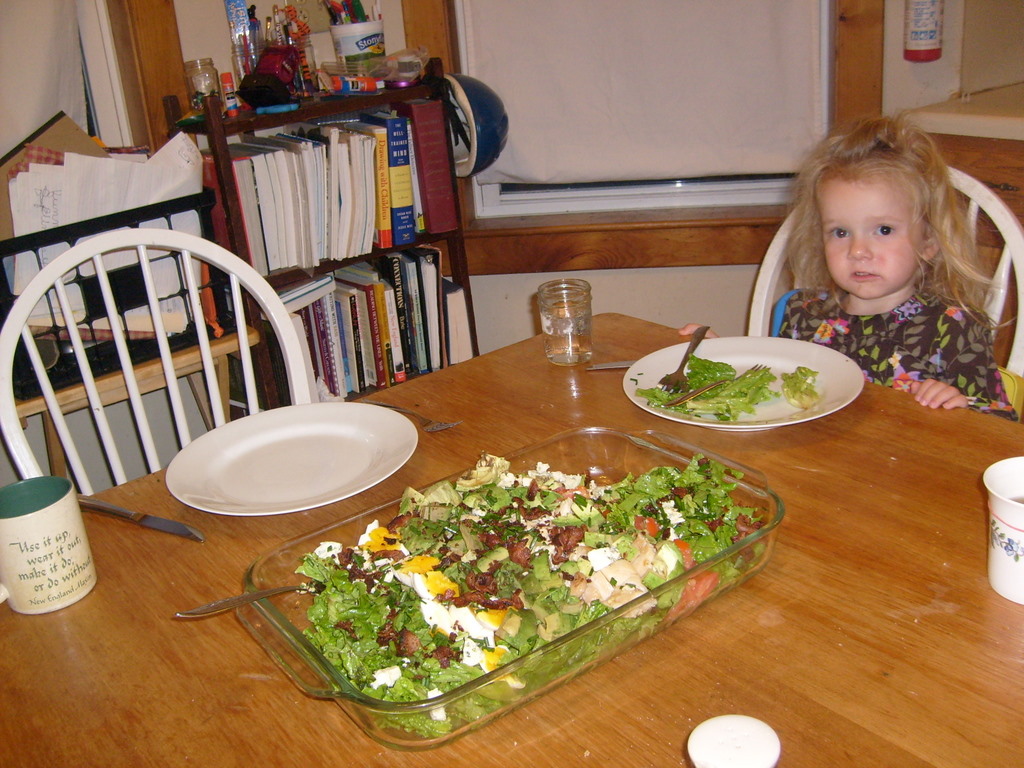 Our upstairs neighbor gave us the left over white chocolate favors from her baby shower.  K asked Grandma if she could "Hold" Grandma's candy for her.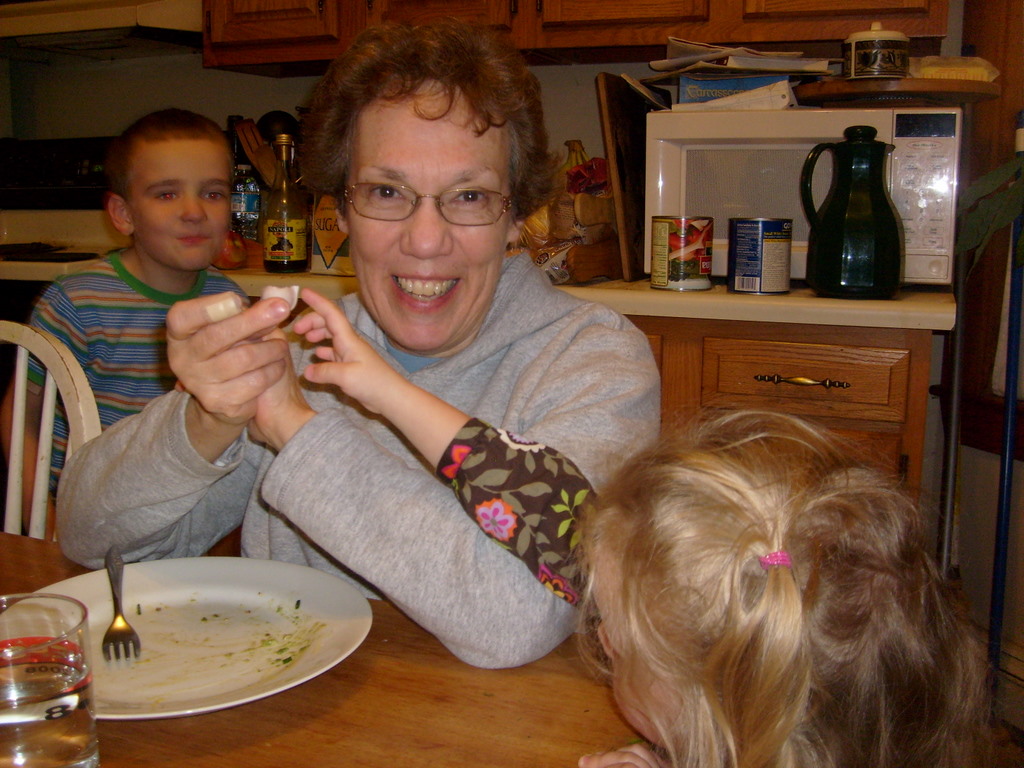 Umm, no.
DH started reminiscing about his quiet lonely bachelor days – I'm glad he'd rather hang out with us in the circus.
Related Posts via Taxonomies