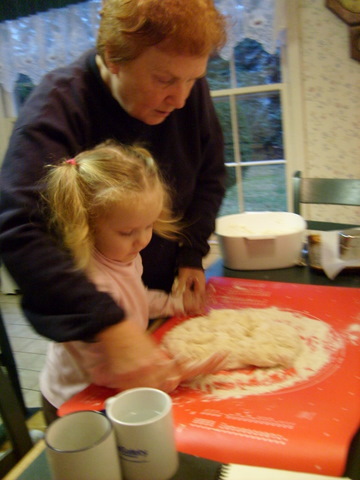 On of my Mother-in-law's great strengths is her ability to incorporate children into her activities.  K was curious about the biscuits Mom-Mom was kneeding, so she was folded right in.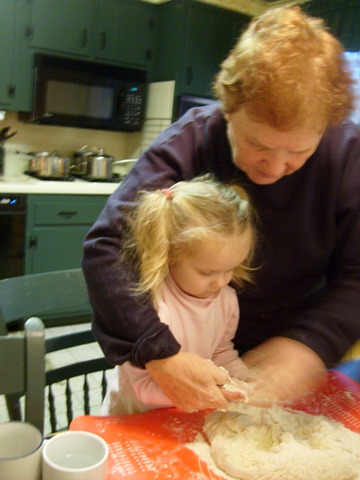 I have photos of each of the kids baking with Mom-Mom at various functions.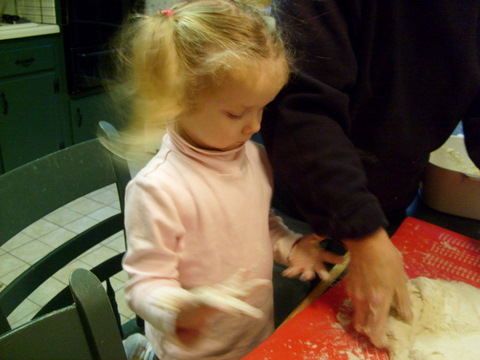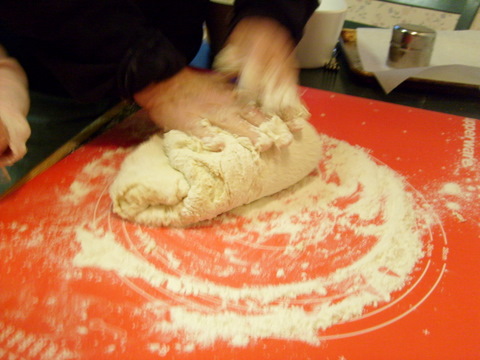 K doesn't like to have sticky hands.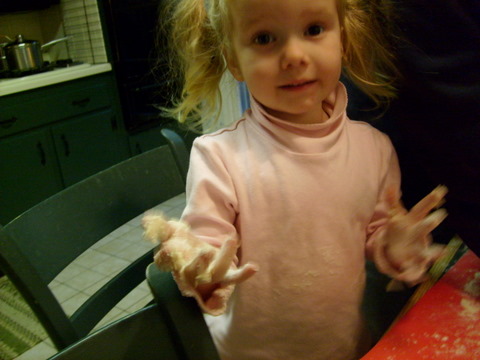 So they took a quick break to clean her up.
I was a bit surprised that K stuck with the whole project.
Mom-Mom will often teach her college students how to make cookies, bread, and recently cinnamon buns (to the football team!) I should collect photos someday and make her an album, meanwhile, here is a blog post.
What do your kid's other special adults do with them?
Related Posts via Taxonomies