When I was about 5 or so, I got to help my Grandma Clark make these cookies.  She pulled out her black scissors with the last inch missing from the bottom knife, and washed it in the dishwater.
"Grandma, you don't wash scissors." I said.  Then she began cutting gumdrops with them.
"Grandma, scissors are for paper." I declared, but began asking when I could cut gumdrops too.  Grandma Clark was very disciplined, I'm sure I didn't get any tastes of batter or gumdrops until after supper when the cookies were presented on a tray.
Mix together
2 1/2 cup flour
1 teaspoon salt
1 teaspoon soda
1 teaspoon cinnamon
Take some of the flour mixture to dredge in:
1  package boxed mincemeat crumbled (9 oz)
1 cup chopped walnuts
2/3 cup cut gumdrops (now a days, I mix them in some of the flour mixture, then cut them up with my Chinese cleaver dipped in the flour mixture, it's faster than the scissors)
Cream together
1 Cup butter (Grandma used shortening)
1 Cup sugar
1 Cup Brown Sugar
2 eggs.
stir in the flour, then nuts, mincemeat and gumdrops.
Drop onto parchment paper and bake at 375 drop about 8 min.  It makes a tremendous amount of cookies.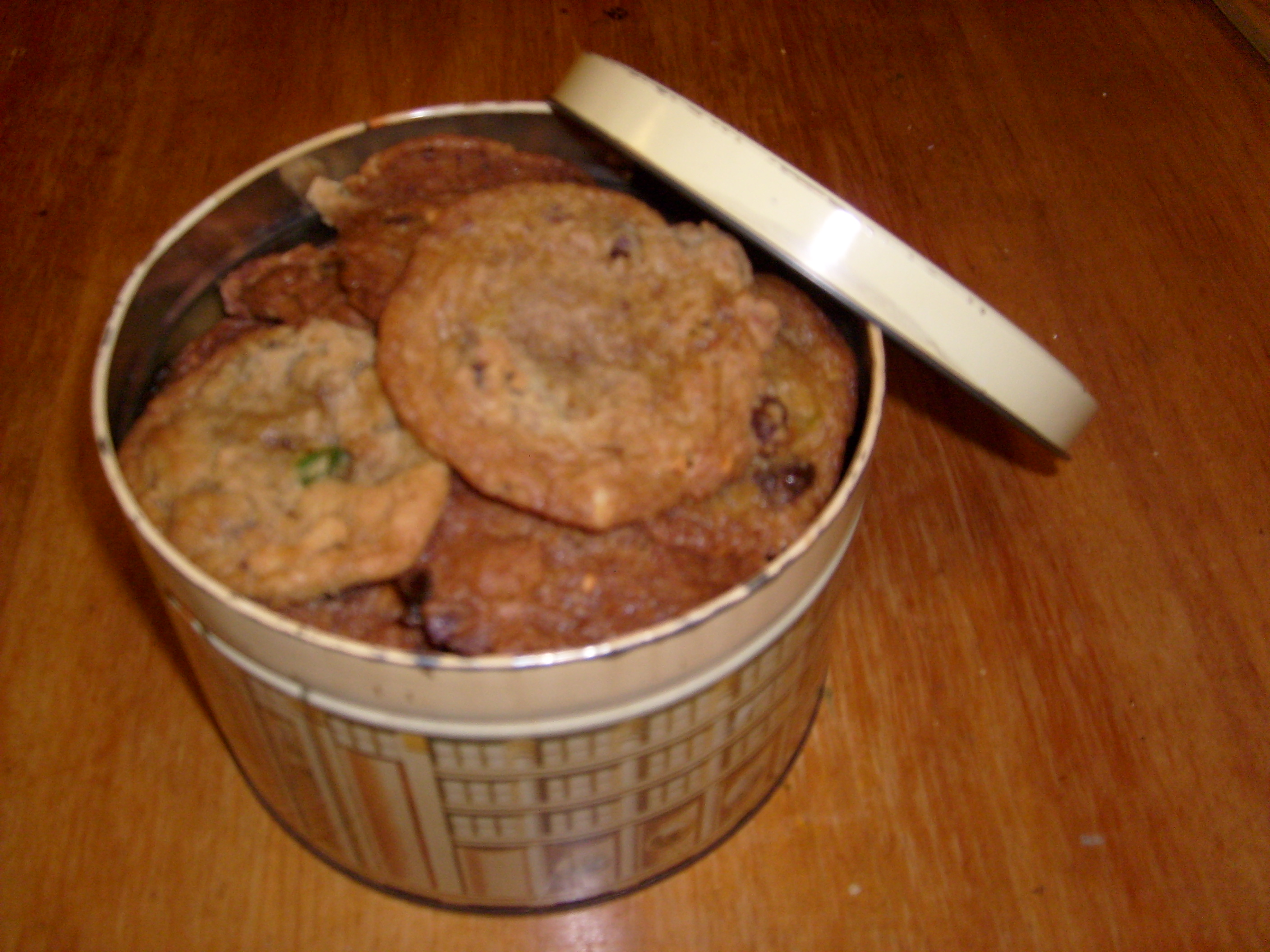 Before I learned about the cleaver method, I used my scissors.  B said to me, "Mom, you use scissors on paper, not candy, and you don't get them wet."
But he did get tastes.
I'm NOT particularly disciplined about cookies.
Related Posts via Taxonomies