B and I were reminiscing about this field trip when M reminded me that the last time we took it, he was 3-ish. After all, B is not the only student in this household.
So, I volunteered to set it up for the LIFE group this year. I wound up opening it up to the Eagle's Wings group, and my family too, because last year a large crowd went, and their younger sibs must not have been clamoring for a repeat.  I needed 5 more people to meet the minimum.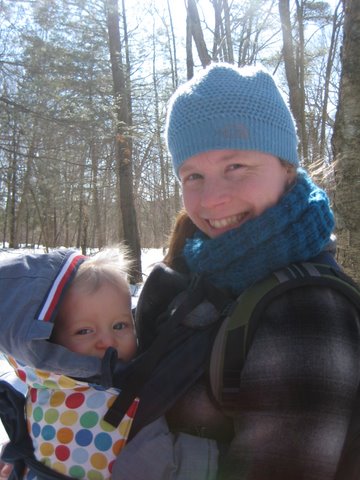 My cousin remembered her camera, and she took all the photos. (Which is why I show up so often.)
Little Cousin B was so excited to run around in the woods, she was well dressed for the deep snow too.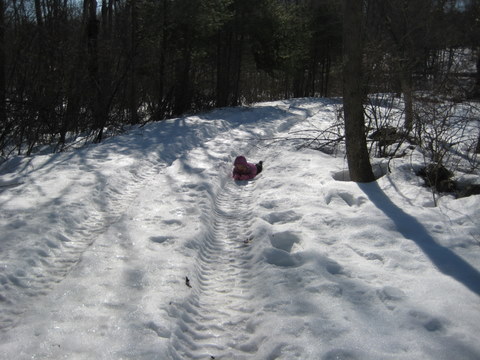 The walk could get cold, with the frequent stops for lecture on Native American, Colonial and Modern sap collection methods.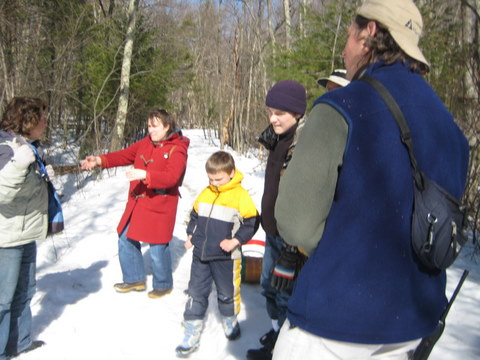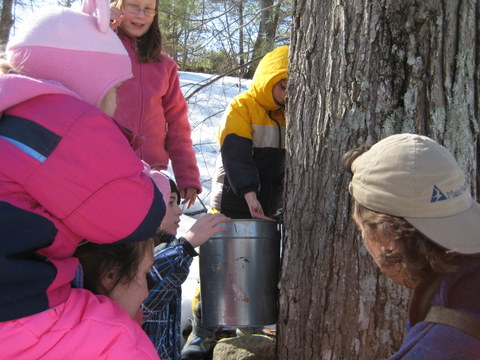 The kids could taste the difference between red maple sap, and sugar maple sap. They also found a (live) lighting bug in the tree bark.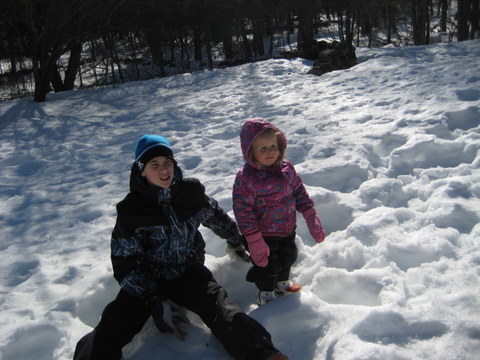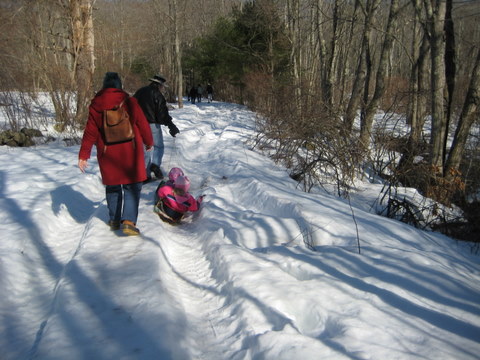 Mr B and his son hauled the sled with little girls quite often for me; keeping it level was tricky with the tractor ruts.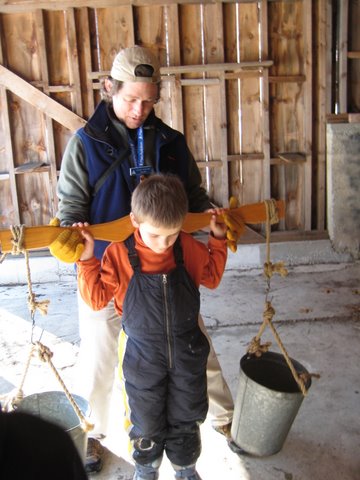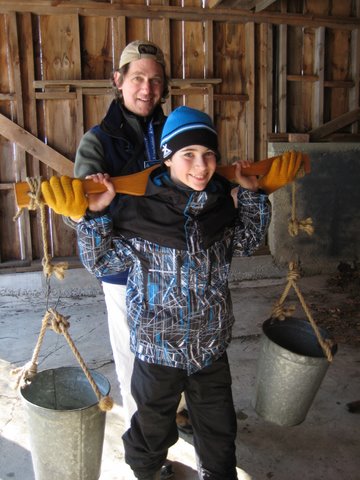 Trying on a yoke.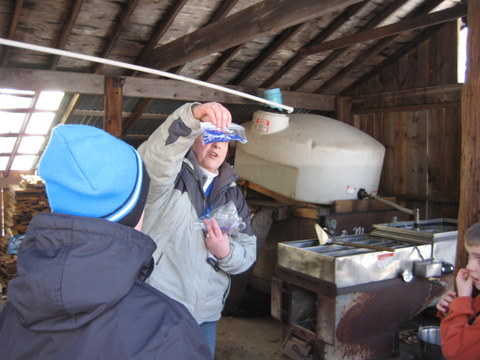 The guide had beads in a zip lock to represent the proportion of sugar to water in sap and syrup, rather effective way to demonstrate percentages I thought.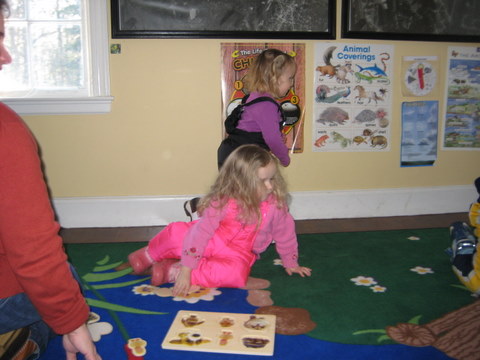 We split into older and younger groups after the hike, M wanted to join the big kids with the hydrometers and sap, but he enjoyed helping us tired moms entertain the littles too, and we praised him for his work.
Related Posts via Taxonomies