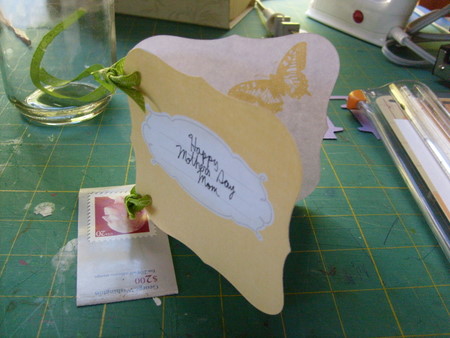 I was so pleased with how this turned out, especially since I learned how to install (and make!) GIMP brushes in the process.  I love a manual with index – especially when the authors do not believe that everything in their program is ."intuitively obvious."  I used a Dover Press sample illustration of a butterfly to make the stamp, then discovered some free butterfly Gimp brushes I could have downloaded in the first place – I still like mine though.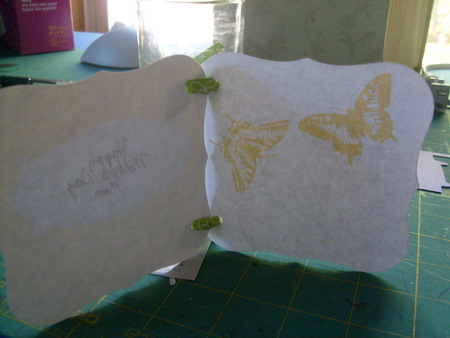 I based Mom's card on Monika Wright's mini book.
I used the Simply Tiffany Studio Butter mini kit for the digital part of the card, then cut it out with my spell binder.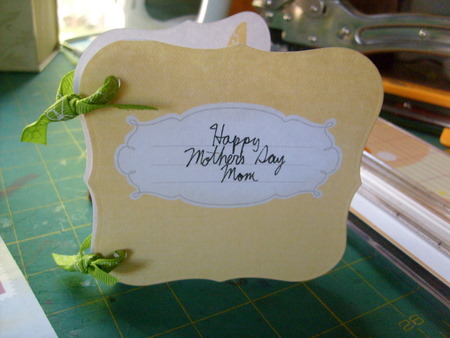 Related Posts via Taxonomies