Mom found out that Mothers get in free on Mother's Day at Tower Hill Botanic Garden. So we at a picnic at church, then drove right up to Boylston for our outing.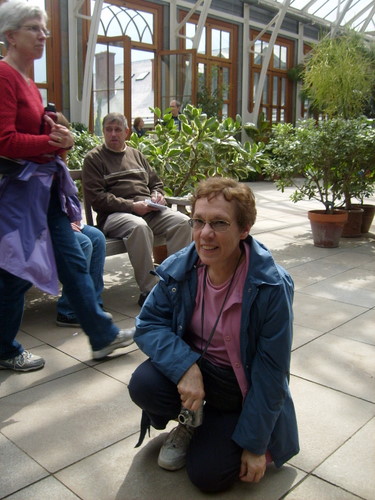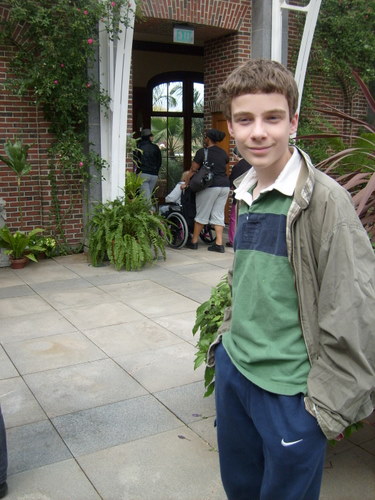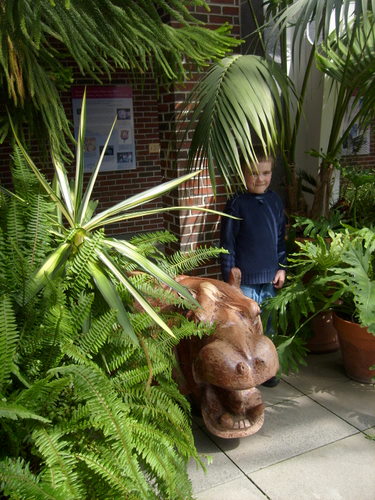 I guess the orangery has been emptied for the Spring.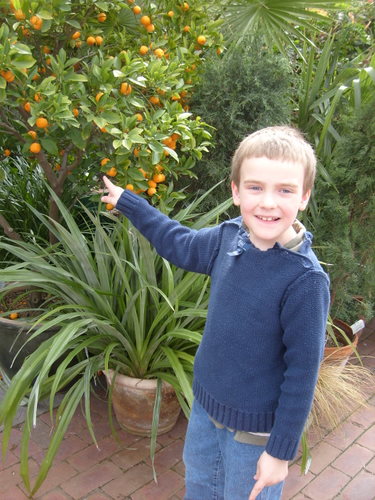 We walked enough on the rustic trails to sleep well that night, the no-see-ums were a bit pesky though.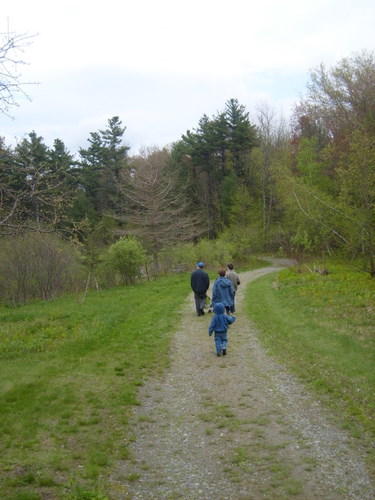 The pond was popular with M and K, and some other children they watched polywogs with.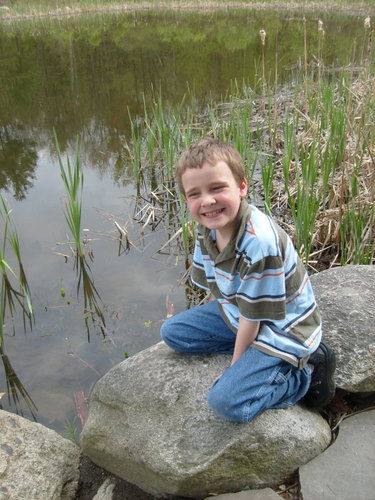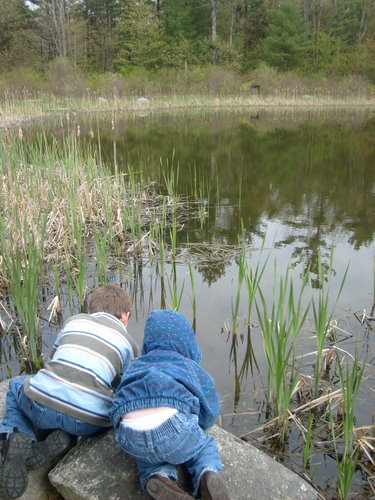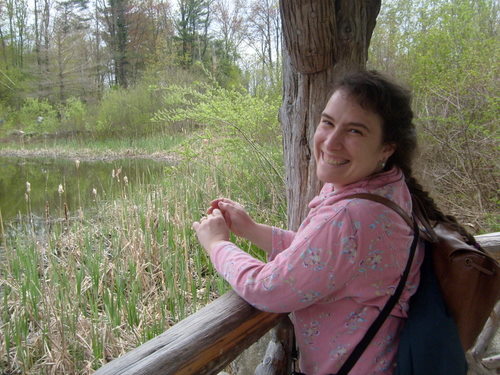 I liked watching them like the pond.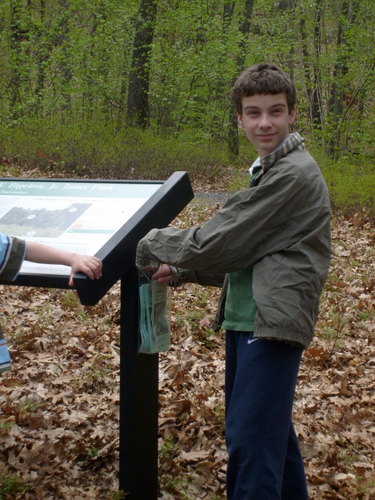 I found out that Henry David Thoreau was the one who came up with the term succession.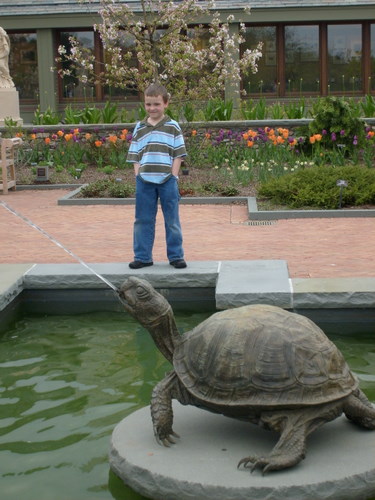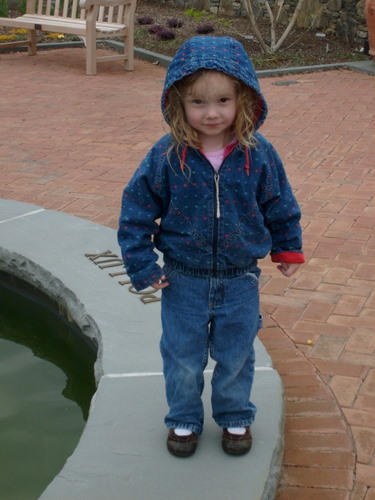 I'm not sure how, but Miss Mischief never fell into the fountain.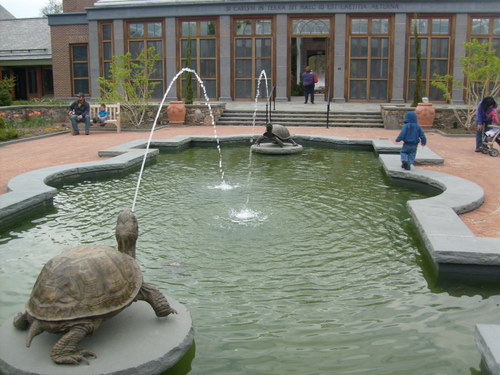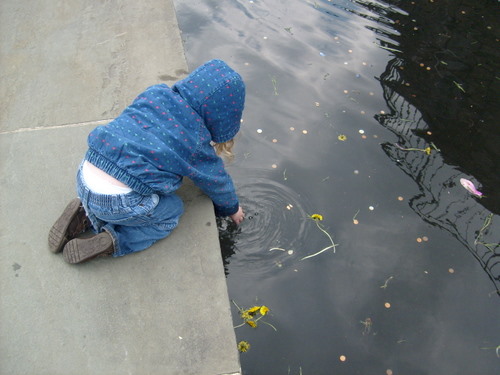 Related Posts via Taxonomies