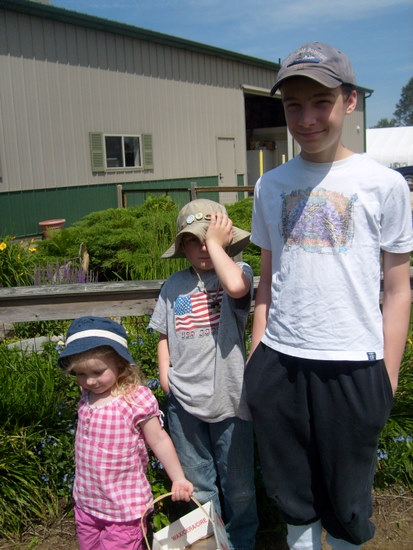 As long as we were waiting for the tractor ride at Four Town Farm, and standing all together looking at the koi pond, I thought I'd take their picture – I did forget about the angle of the sun though.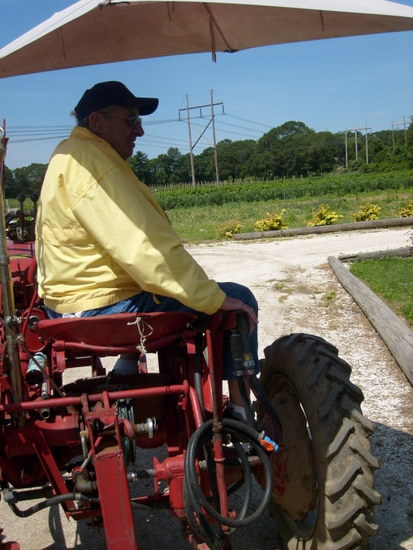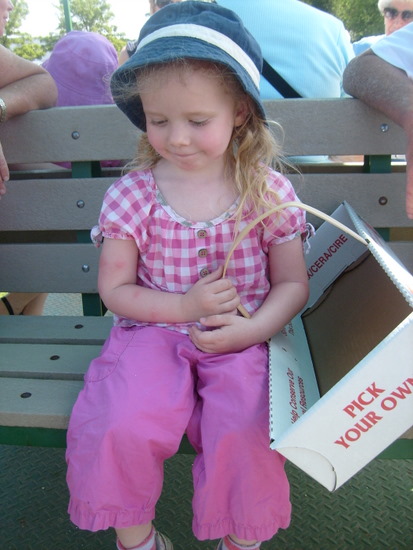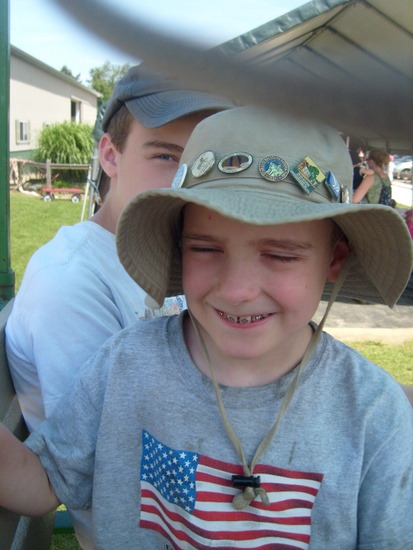 The plants were loaded, it only took about 20 min to pick 7 lbs.  We at a tailgate picnic before driving home.  There was construction on the back roads (there actually is a road in Rehoboth named "Back Road.") So we took the highway home.  That had accidents.  I had to tell K she had to be quiet so I could drive safely.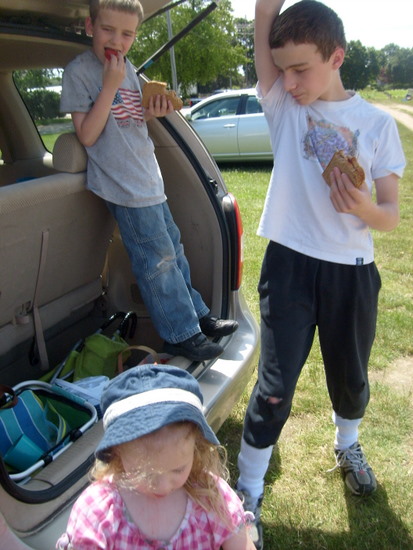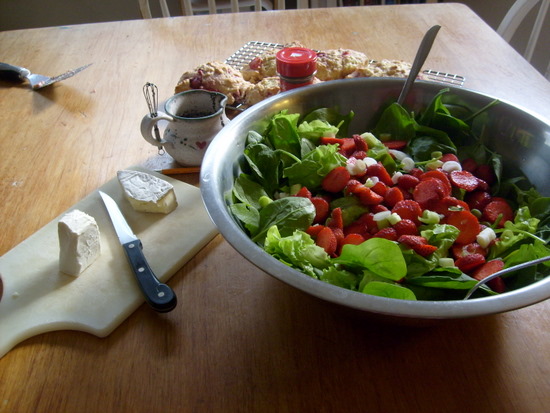 I made strawberry spinach salad with poppyseed dressing, and strawberry scones for supper.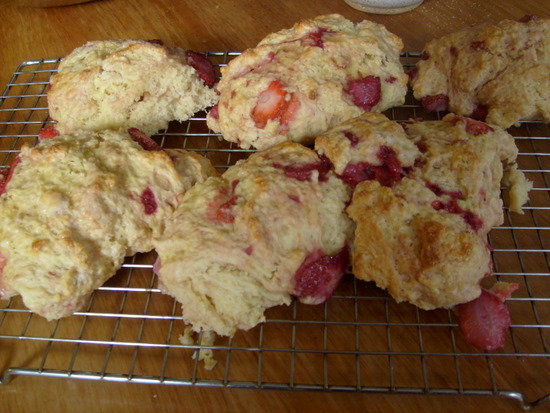 I put out some brie and cream cheese too,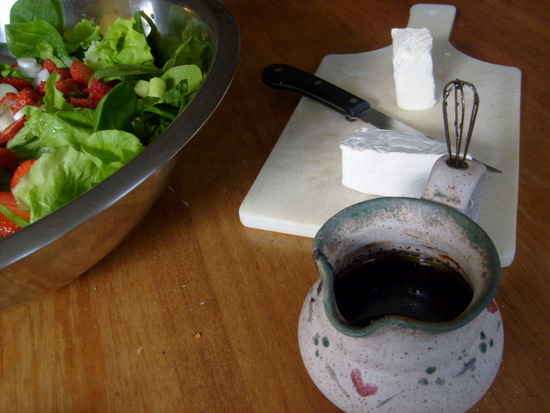 though B said they weren't strawberry something and didn't fit.  We were going to make strawberry frappe, but were too full for desert.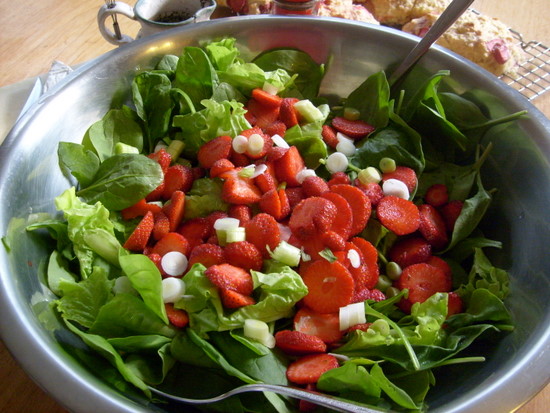 So, "Weird Food Week" is over.  It was diverting.  The boys thought it's too much work and takes too long. DH thought it was delicious.  I'm glad we tried the Greek lemon egg soup.
Related Posts via Taxonomies