DH spent most of his boyhood vacations on the Bruce Peninsula, so whenever we have a high pressure, sunny, warm but not too hot day, he wants to do something adventurous if at all possible.  After lunch on Sunday, we drove to Purgatory Chasm, just off RT 146, almost to Worcester.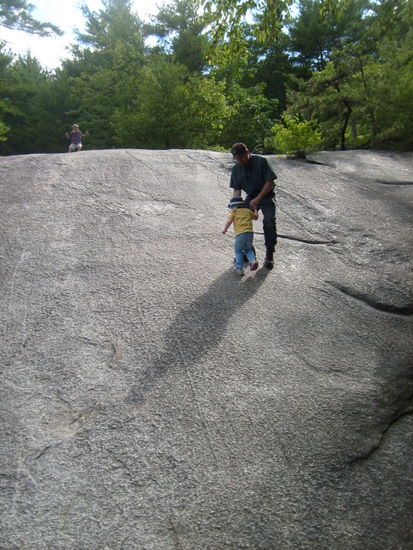 the 'Slanted Rock," was fun, even before chasm trail.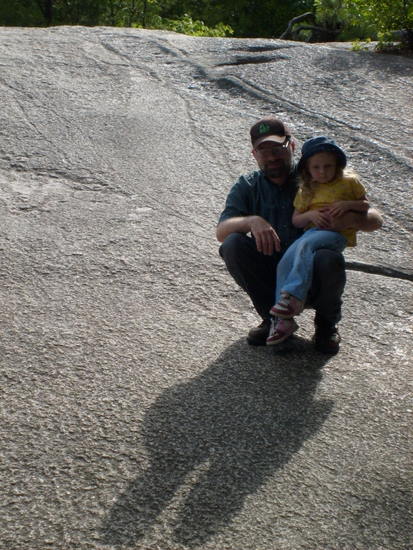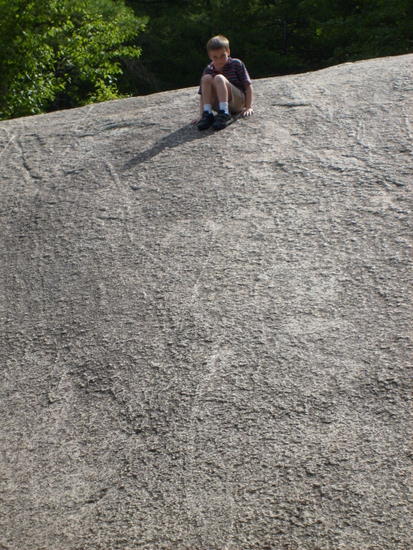 M kept running ahead, and B's jokes kept my heart in my throat, there are some deep holes.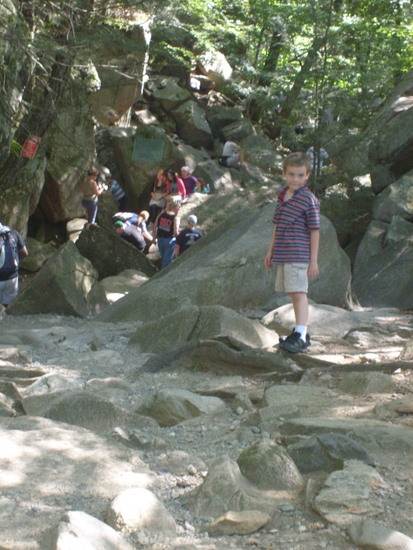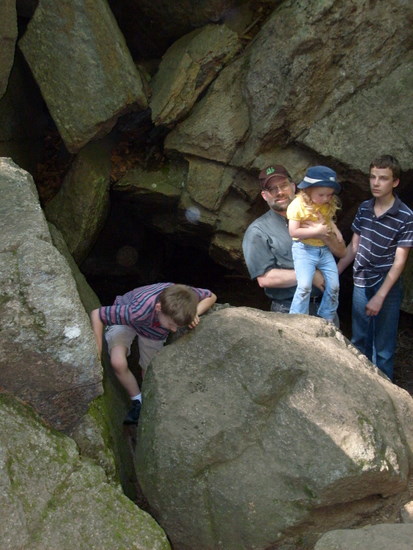 Katherine the park ranger told us from our picture on the camera view screen, that this is called a ring neck snake.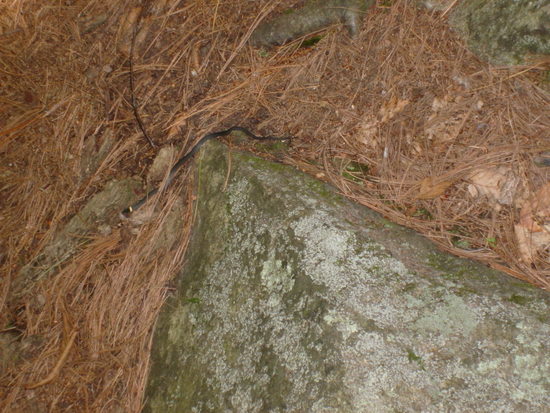 K was a trouper, she didn't fuss about being thirsty until we were nearly done with the hike.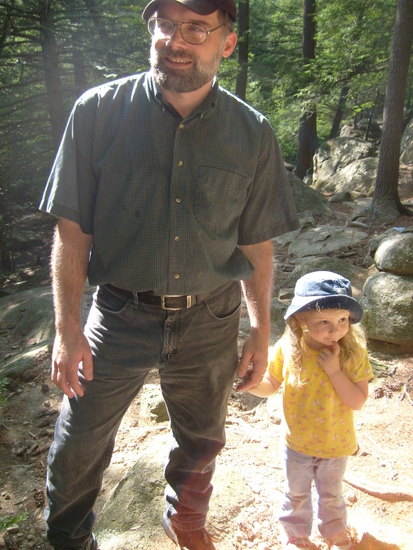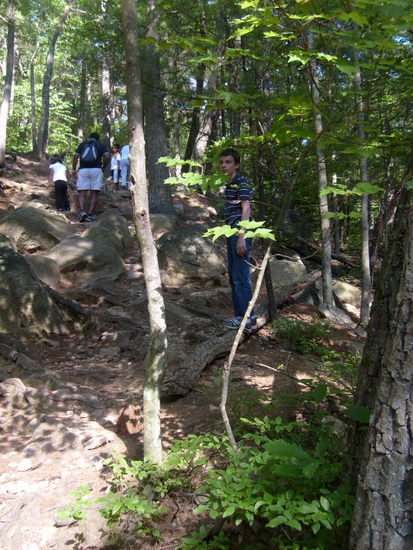 B thought that a visit on a weekday, with some of his friends, but no little sister would be perfect.  He hasn't figured out who will drive him if I'm watching K though.
Related Posts via Taxonomies