I hosted a Homeschooling Mom's fellowship night (both ladies who came had fun).  I put out fresh flowers from my garden, after finding them under the rampant morning glories. Pretty: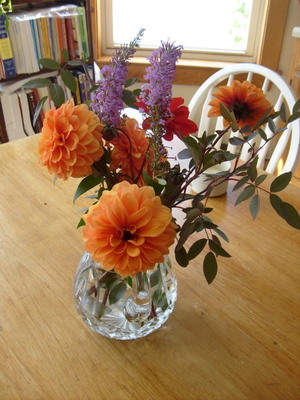 Funny: The kids thought the ladies would have more fun if there were some toys to fiddle with too:
I'm not sure where the comb came from.  But fortunately these additions were the next day.
B's lemon hot peppers thrived this summer, all from seeds he saved last fall.  The lady at the farmer's market mentioned that you can dig them up and overwinter them.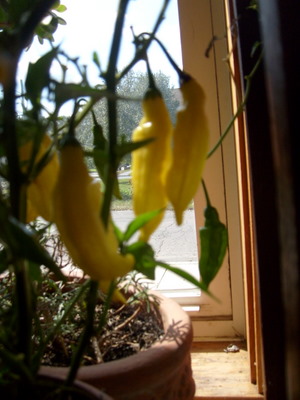 they are pretty backlit – and just one pepper minus seeds is enough heat for an entire pot of chilli.  Not having his precious pet peppers die in the frost is making B happy.  But they are really taking over the kitchen.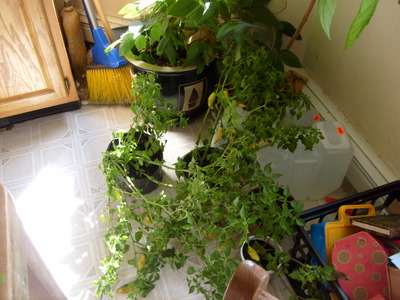 Related Posts via Taxonomies