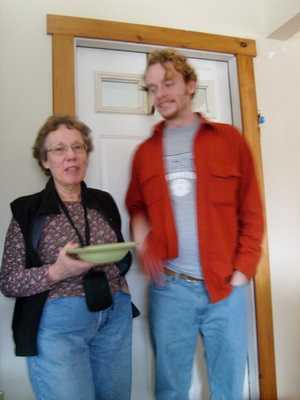 My cousin really had to catch the train back to school on Sunday morning, he had class on Monday, but he spent Saturday with my Mom, helping her cook for the Easter dinner he missed out on, and prepare the guest bedroom for his parents, who will be staying at her house during my Aunt's cancer treatment this Spring.
So Mom took him and B out to Apna Punjab for curry that night to thank him.  It was good that my B got a treat, usually being the oldest means unpaid babysitting.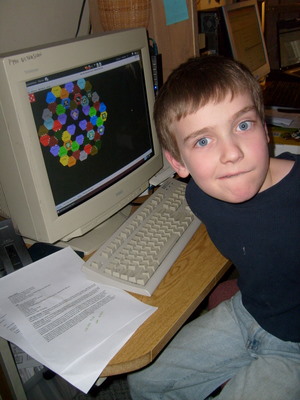 M was winning, I think. (I love his funny faces, though sometimes I wish he'd just smile.)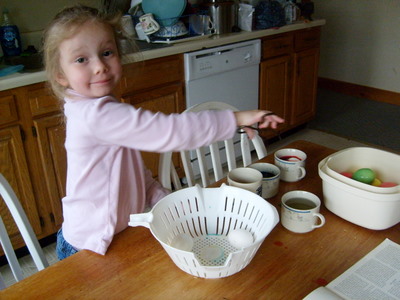 We used the hard boiled eggs up in deviled eggs this year.  I put in too much salt, but it tasted right to me.  I think I was overcompensating for the vinegar, since I'm not fond of letting the vinegar dominate.  Still, my little girl is always happy to do a craft, and I'm happy I found something besides egg salad sandwiches to use them up in.
It wasn't warm enough for the frilly Easter dress, but the winter one is still pretty.
Related Posts via Taxonomies