Three years ago, my husband slotted the tax return to make our living room/guest bedroom snazzy.  Our friend Kevin was preparing to move into a tiny apartment in NYC, and
gave
us 7, 7ft tall bookshelves.  Oh what a smaller footprint!  How much tidier our homeschooling/hobby loving/crafting family has become with
places to put stuff.
  My husband also decided to get the pastel drawing I'd traded a sweater for in High School framed – the acrylic poster protector it had lived in was scratched and cheap.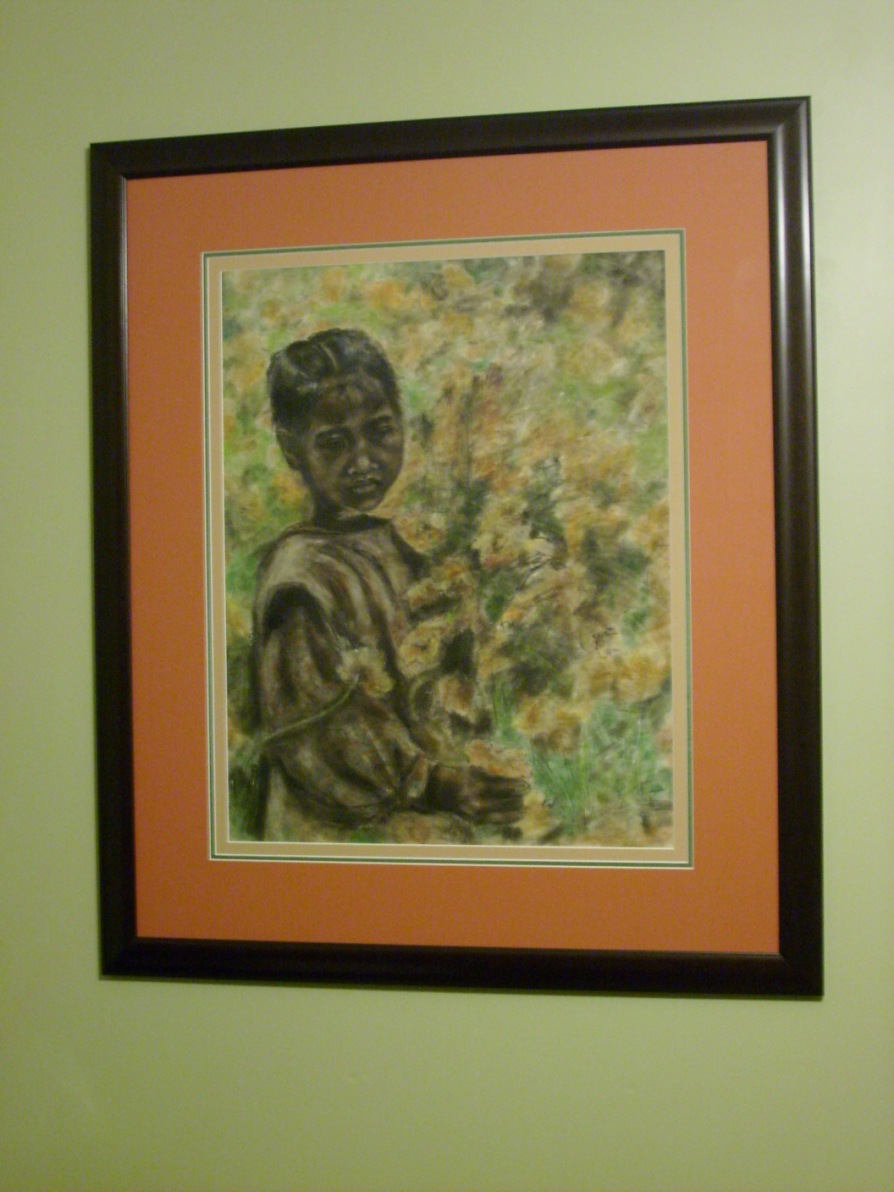 Sometimes when we are sitting on the futon, I'll find him grinning in satisfaction at it, because it's so much prettier in a proper frame.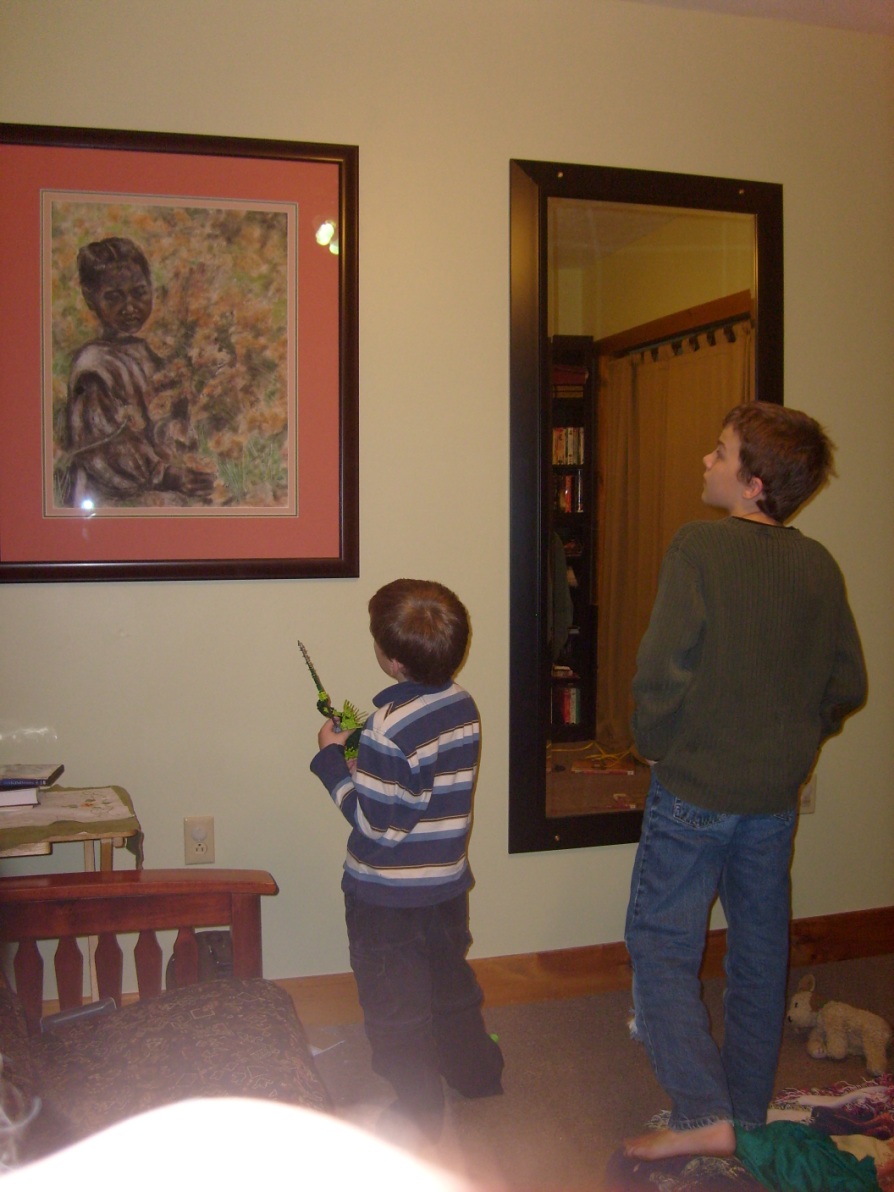 Funny how the mirror always shows the toy glaciers even when the end table is tidy.  That must be someone's real thumb.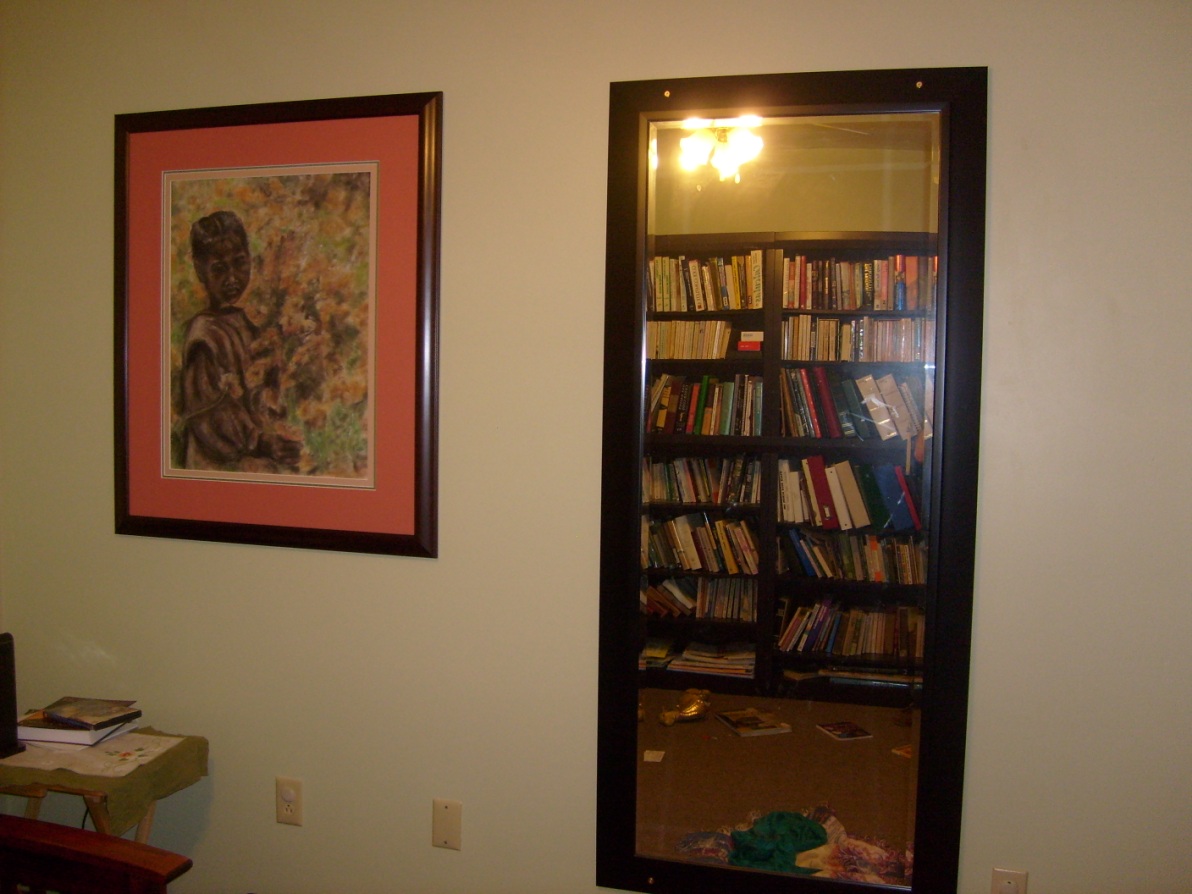 The mirror still shows the toy glacier, but you can also see Kevin's shelves.
A few weeks ago I was looking through some old letters and found the note from the artist, torn out of a notebook in High School, I think she passed it to me in Social Studies.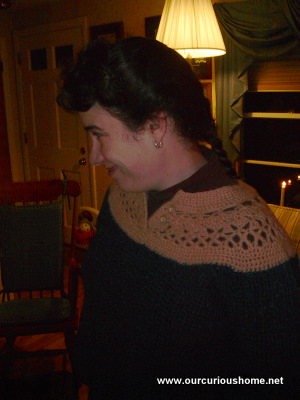 She admired my sweater, would I make one for her, in exchange for a poster sized drawing?  All I had to do was choose a reference photo.  That was easy, my cousin was moving to Brazil, and a photo in Mom's atlas of a little girl in Madagascar reminded me of her – different race, same cheeks and penchant for meadows and flowers.
But I really didn't want to repeat the sweater exactly.   She chose cotton yarn, and I knit the body, and crocheted the yoke.  Little did I know I'd be making a replica 30 years later when I'd write the pattern for publication.
Related Posts via Taxonomies