My Mom and M were in upstate NY on the 4th, so we lost the lady who says, "I bought nice meat at Chartley Meat market, lets grill this afternoon." and the little boy who says, "I am so bored, I wish we were flying a kite." so we go fly kites.
We did take Auntie Leila's advice and read the Declaration aloud, and, we tried to make K take a nap so she could stay up for the fireworks, but that wasn't quite enough activity for Dan.  So he cleared out the back hall closet.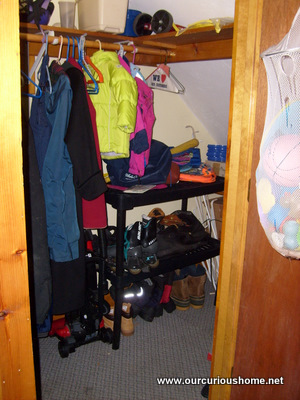 It's so pretty now!
It so happened that the Epilepsy Foundation of New England had already scheduled a pick up for old clothes (they said they could use play clothes with holes in them, so I wasn't too picky about what I set aside.) and small household stuff.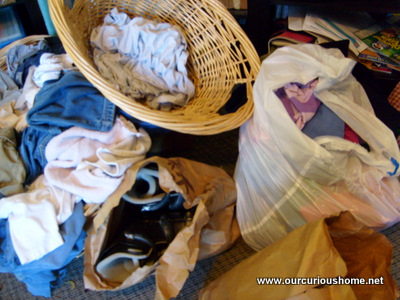 Dan unpacked EVERYTHING.  It fit in the whole back hall.  As he was digging through, he discovered that someone had given M two pairs of LL Bean winter boots with perfect treads, as if they were never worn, and a box of costumes from VBS that were mostly sheets (we were dressing up in chitons and mantles.) I am a little low on PJs and summer shirts – there is a lot of yardage in a chiton, and pastor said to go ahead and throw out the costumes as we probably won't need them again; so I'm keeping the pretty colors to make things out of.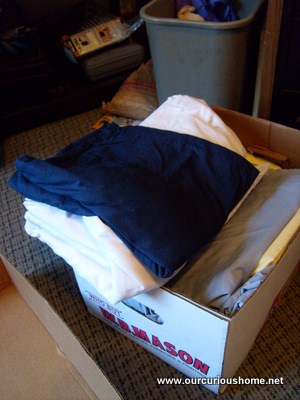 Garden stuff went in the basement, broken stuff went in the garbage, and stuff we didn't REALLY  LOVE, even Christmas decorations that were gifts from people we admire, went to the Epilepsy foundation.
Now, this closet is pretty.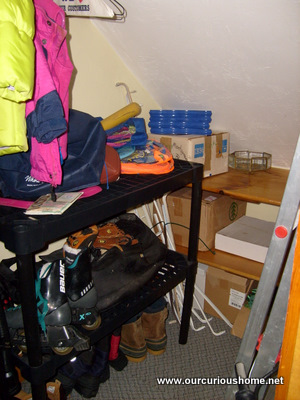 Funny: this week I was looking for the vacuum cleaner.  Usually it falls on my leg as soon as the door opens, if the unicycle doesn't but I really had to look for it, it was tucked under someone's winter coat.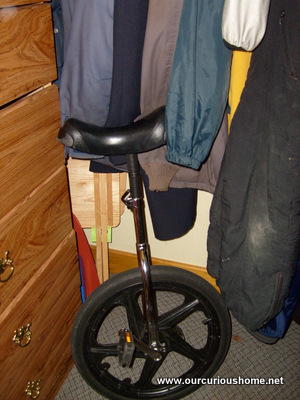 One spot in my apartment is uncluttered and orderly.  It makes me Happy.
Thanks sweetheart.
Related Posts via Taxonomies