M got his top braces off Tuesday.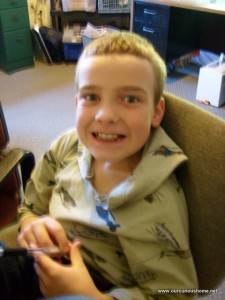 The movie in the waiting room was boring, so K and I read a Family Fun Magazine from last Summer, where we found an idea for making a bracelet out of sticky side out packing tape to stick pretty leaves, berries,cones and such to.  I thought it could get me doing nature study (on some level) like the nature table and preserved leaves did for Annie.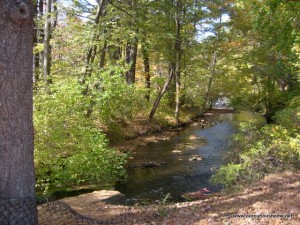 The Attleboro Land Trust Larson Purchase on Mechanics Pond was a good destination (See my new header image?)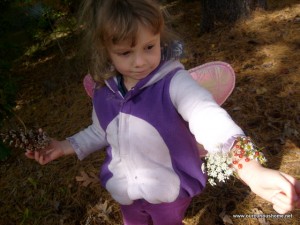 I was happy that K did indeed find lots of bits to look at.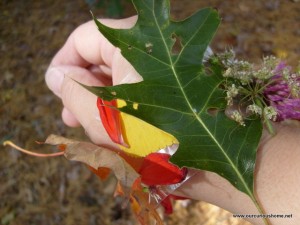 So did I.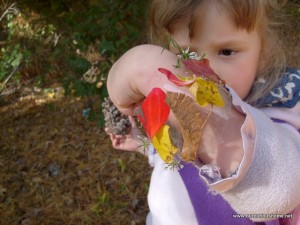 Funny: M did not want to make a bracelet himself, but he did find lots of things to go on mine.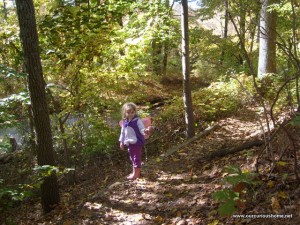 Including a bit of eggshell that did not stick to my bracelet very well.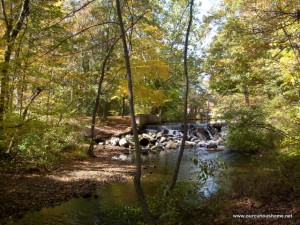 It could have been a duck egg, it was pale orange, waxy, and slightly irregular.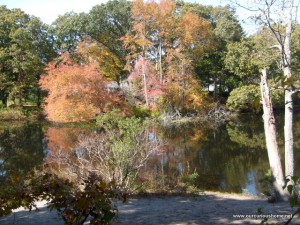 But it also could have been a turtle egg shell, because I know the snapping turtles nested  on that pond side.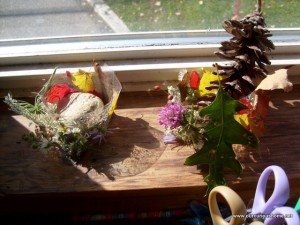 The bracelets look pretty on the window sill.  Real: K fell into the pond.
Related Posts via Taxonomies