I got up the courage yesterday to phone my landlord that the top two burners had quit (one quite dramatically with arcing, sparks, steam and boiling water spewing about.  I hit the circuit breaker, waited until it cooled down, then put the burner and former tea kettle in the recycling bin.  The tea kettle had a hole burned in the bottom, and the burner had melted.)
I tidied the counters as I spoke.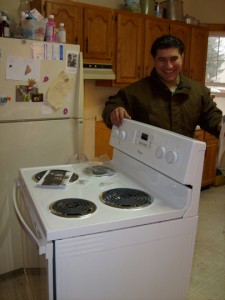 This morning the landlord called, arranged with Dan when to drop by, and delivered with his two men the new stove.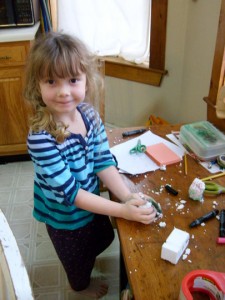 Much to K's delight, it came in styrofoam.  She made crumbs with some,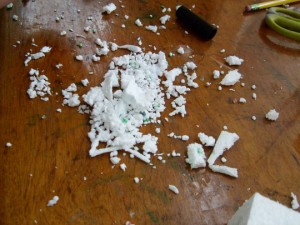 and carved others into…gifts.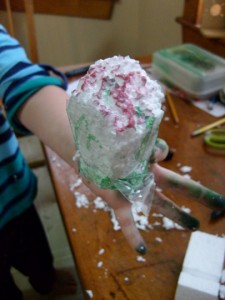 The new stove, and sinks that no longer drip were not the only surprises.  Dan gave me a joby magnetic gorillapod for my camera.  I've been experimenting with the automatic shutter, so I can shoot tutorials with both hands in place – if I had a tripod.    He said a toe switch is coming also so I won't even need to use the timer!
I took this shot with the camera stuck to the refridgerater.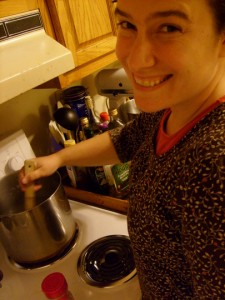 Related Posts via Taxonomies