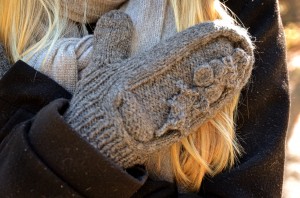 The Holly Mittens are up for sale now – it's taken two years to learn enough to write them, when Chaitanya the tech-editor said they were good to go, I asked M and K if I could skip taking them to the library so I could upload it to ChristineGuestDesigns.com, Ravelry

, Patternfish and Craftsy.  That always takes me longer than I expected to do!  It's about 40 min a website for me, but I hope I'm getting more efficient.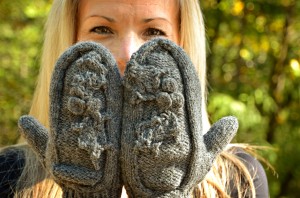 It's a $7.00 pattern, in 5 sizes, with charts for the mitten backs and leaves, as well as complete written instructions. They were knit in Cascade 220 Sport which give a great stitch definition, and bounciness without scratchiness.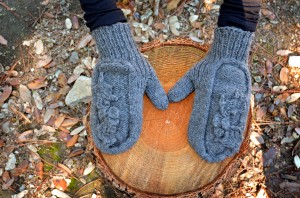 I have a post up about substituting yarns in case your LYS doesn't carry Cascade.
Related Posts via Taxonomies