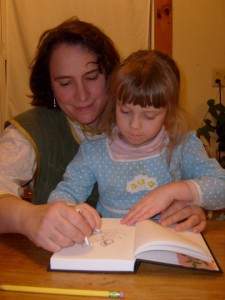 This Saturday I got to go shopping at Michaels – I did need a new design notebook, but I picked up a micron pen and a little sketch book while I was at it.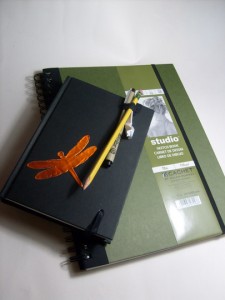 When I got home, I added elastic loops to keep track of my micron pen, and some die cuts to keep the insides looking tidy (it does always seem that tacky glue holds big things in place better if there is a large layer on top of it as well, so the die cuts had a structural purpose as well as a pretty one – though theoretically pretty doesn't need an excuse.)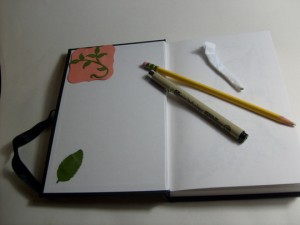 I've been wanting to stick my toe into zentangling.  K got very excited about shading once I read these tutorials, and made a tortilon with scrap paper and a quilling tool.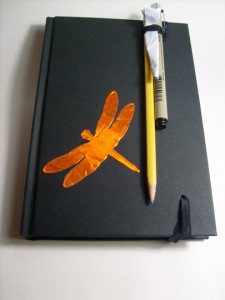 I'm beginning to wish I'd bought her a sketchbook too – the toothy paper makes noise when you draw on it, and that helps keep the rhythm of the doodles.  But I'm not sure I want to share my new pen and sketchbook with her, she's not kind to felt tips.  But so far, she mostly wants to rub my shading around with her tortillon, and I'm OK sharing that, especially when she snuggles on my lap, as long as I can see over her head.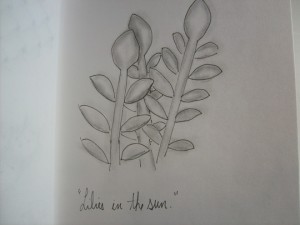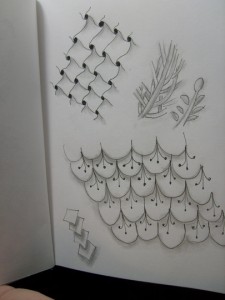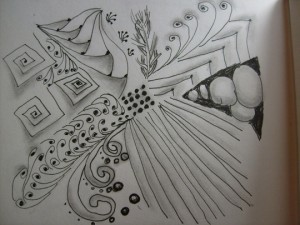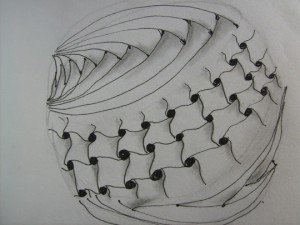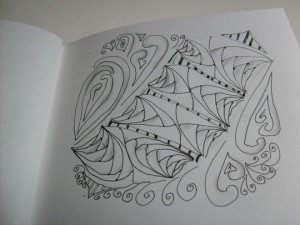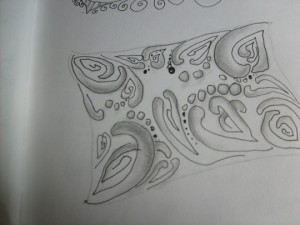 Related Posts via Taxonomies