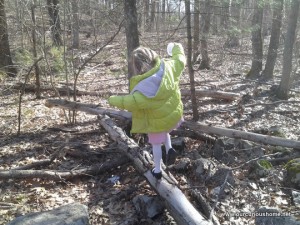 Dan took K for a walk in Grandma's woods on Sunday to see if the salamanders were up yet.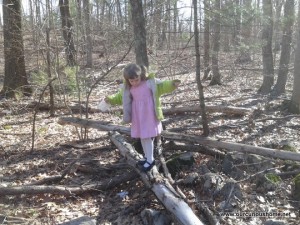 I was glad we got a little more wear from her pretty pink dress, it used to be long on her.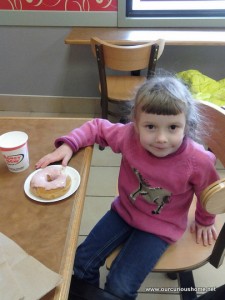 I love looking at the photos from outings that I wasn't on, in this funny case however, Daddy was really busted! I don't blame him of course, it's kind of hard to eat doughnuts in front of me now that I've been diagnosed with celiac.  And of course, the Daddy who takes his little girl out on Sunday leaves behind a Mommy who can nap.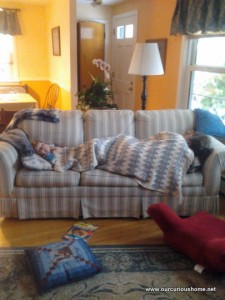 Though this Sunday, k curled up with me on the couch at my Mom's house.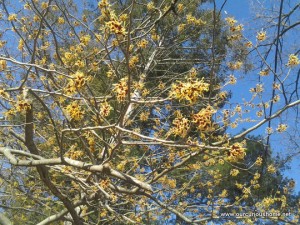 On another Sunday, we all went for a walk, and saw the witch hazel in bloom.  It was too far above our heads for us to smell unfortunately, they smell like hyacinth.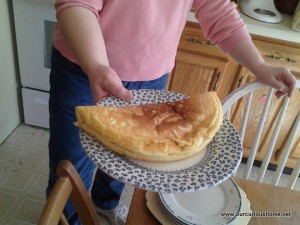 I was happy with how this omelet turned out, Dan grabbed his phone for me, so we could record it before we devoured it.
Related Posts via Taxonomies