Pretty:
K's new dress from the great hand me down continuum – it still had tags on it.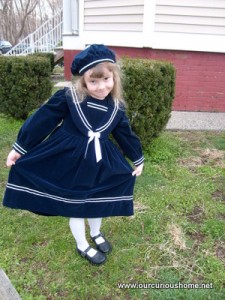 My new dress adapted from old Burda World of Fashion patterns circa 1996.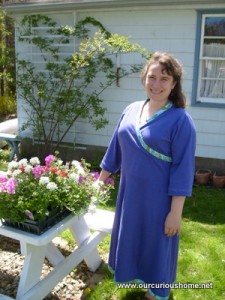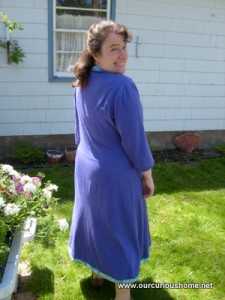 My back lit tulips from last week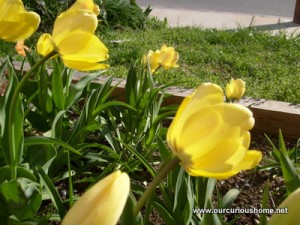 Happy: my Second Cousin's party.  His clever parents held the party at a local park – so they didn't have to stuff family and friends into their condo.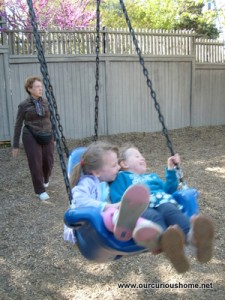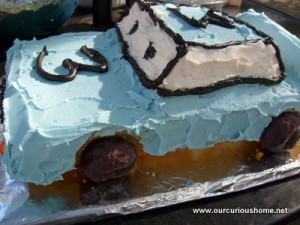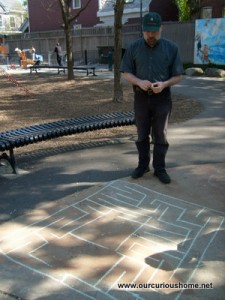 My husband got to make on of his sidewalk mazes too.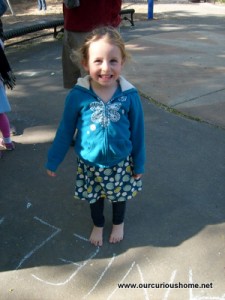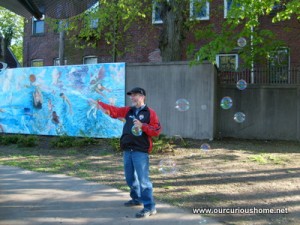 Dan put up the ladder in Mom's tree – she bought it for M and K for Christmas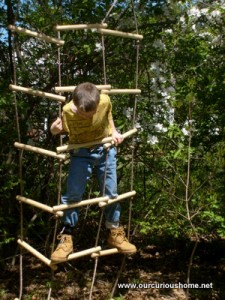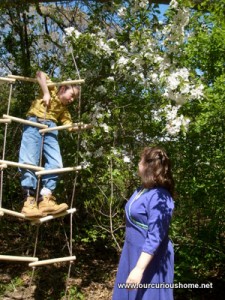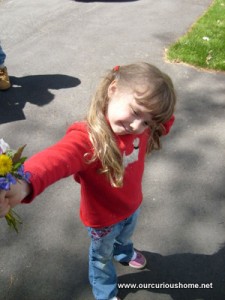 No one has been complaining about eating gluten free since my celiac diagnosis, but I know they are missing special foods.  So when Ben was admiring a new quick ribs recipe in Cooks Illustrated, I bought him the 4lbs of baby back ribs it called for so he could be the grill master at my Mom's house on Sunday after church.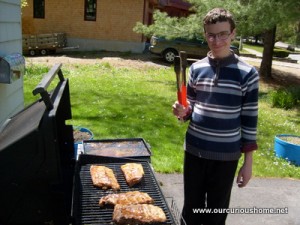 There were no leftovers.
Real: the lady who was going to coordinate the How Great Thou Art seminar in my town's grandmother broke her hip and she had no time left to volunteer.  I was swinging between thinking, "I have time, the co-op isn't meeting this Spring anyway" and thinking,"Let's step away from people person jobs, they aren't really in my skill set and I get cranky."
Of course I did volunteer.  And it looked like the new elevator was going to be installed during the seminar – but it wasn't!
Here are the boxes of art supplies for the class delivered at my house so the Stebbings could leave their trailer at home.
Now that's clever.
They buy the art supplies in bulk and sell them pretty much at cost so their students can have good supplies that won't frustrate them. The class averages out to only $10/day/student for the 3 days and is such a bargain for value.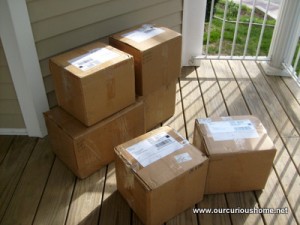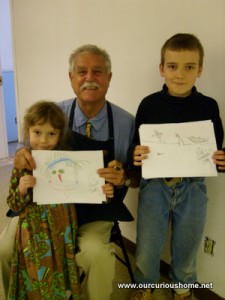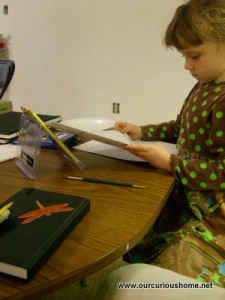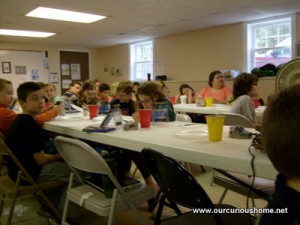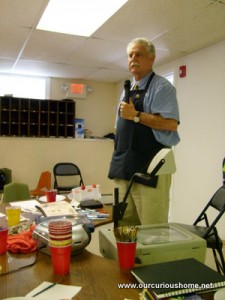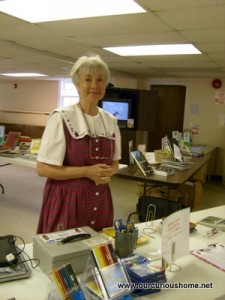 Mrs Stebbings mentioned that her students using Classical Conversations find that the How Great Thou Art Curriculum really coordinates well.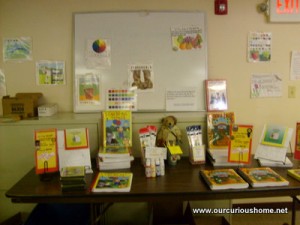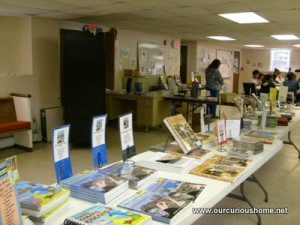 I especially enjoyed learning about mixing colors, and how to dip paint like the Impressionists.  I had to quit taking art in 7th grade if I was going to continue with the violin at my school, so art is one of those scary topics for me to homeschool.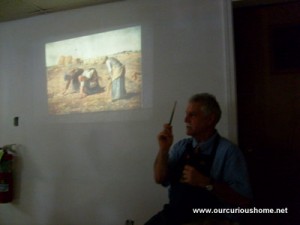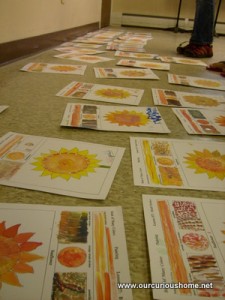 Real: All K and M wanted to do after their 3 day art class was draw.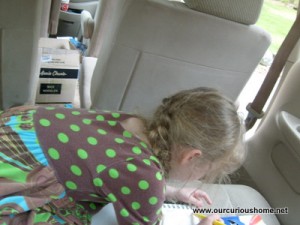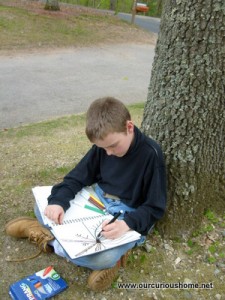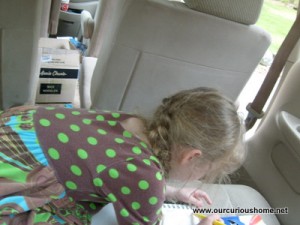 And that made it all really worth it.
Related Posts via Taxonomies