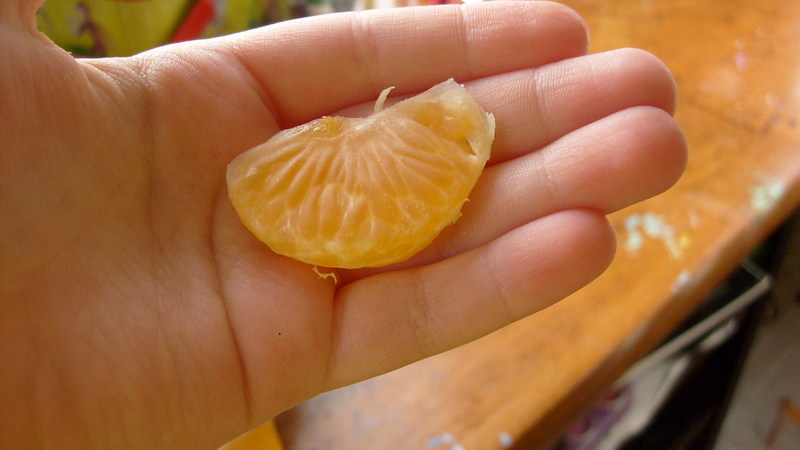 K discovered that she likes clementines after all – enough to borrow the camera and photograph one slice on her hand.  The other day when we walked to the library, she'd warmed up in the sun; so naturally she handed me her mittens and hat to hold so she could race M to the new automatic door unhindered.  Clementine peels fell out onto the sidewalk from the hat.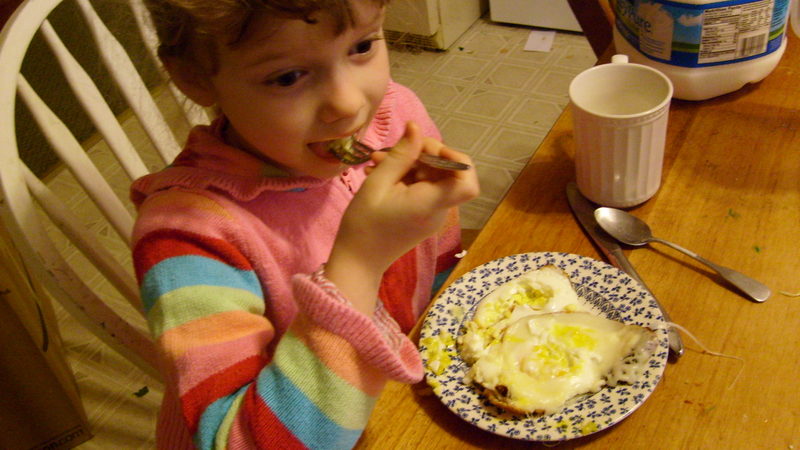 And sunny side up eggs (this pair with mozzarella)  I mean she will now eat eggs like this, not that eggs fell out of her hat onto the library sidewalk.
Yes I did make her clean up the sidewalk. I'm still not sure why she had clementine peels in her hat.  They smell good?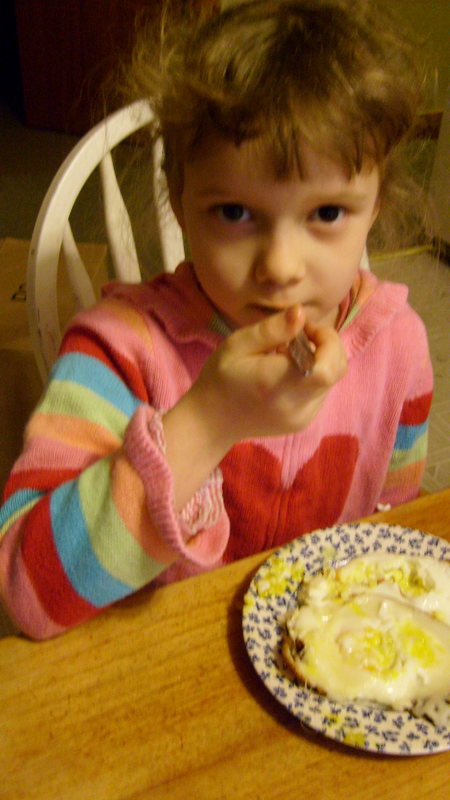 She asked Dan if he knew how to make those good eggs you dip toast in – the ones you put in the hot pan, then cover with a lid, then check if they are done, then slide onto a plate and give to your child?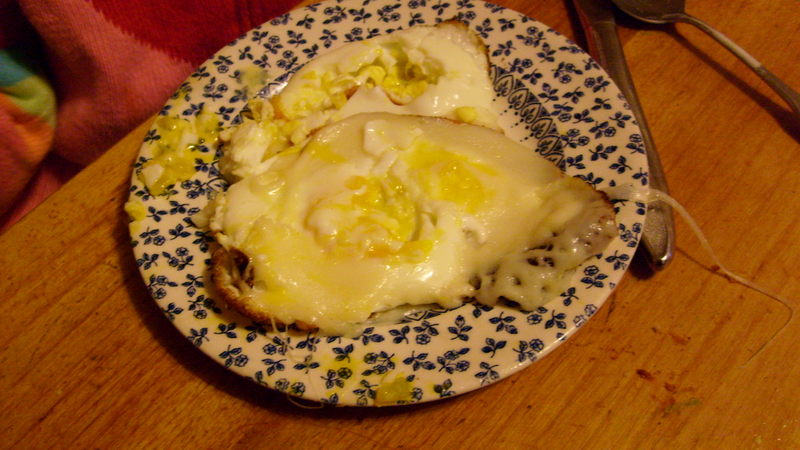 He didn't, so I took pity on him and got up first.  I made him coffee too.
Usually he rescues me first thing in the morning, so I was proud of this unusual morning.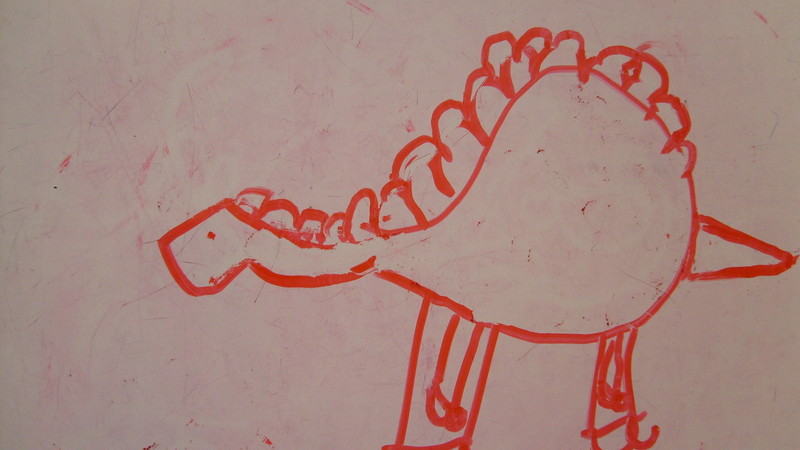 It was a pity to erase K's apatasaurus so we could use the little white board for handwriting practice, so we took a photo first.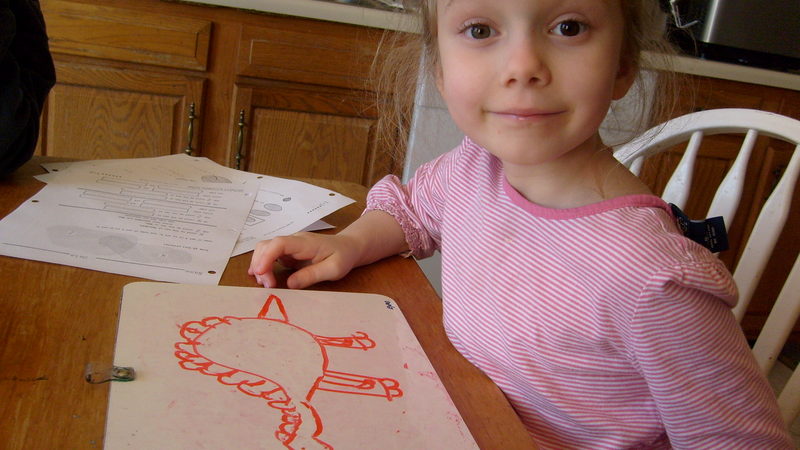 And then it was time to plug away at grammar.  I am about to buy yet another grammar book.  Some of my friends have large collections of algebra books that didn't work for either parent or child, I have a grammar shelf.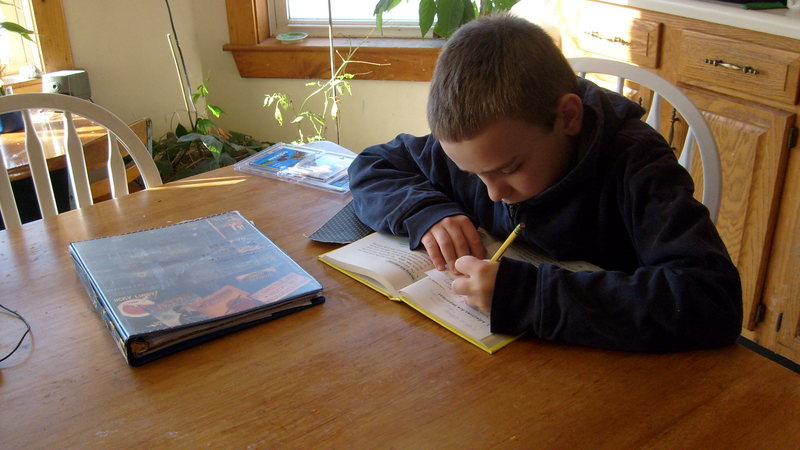 Give me algebra any day!
Related Posts via Taxonomies