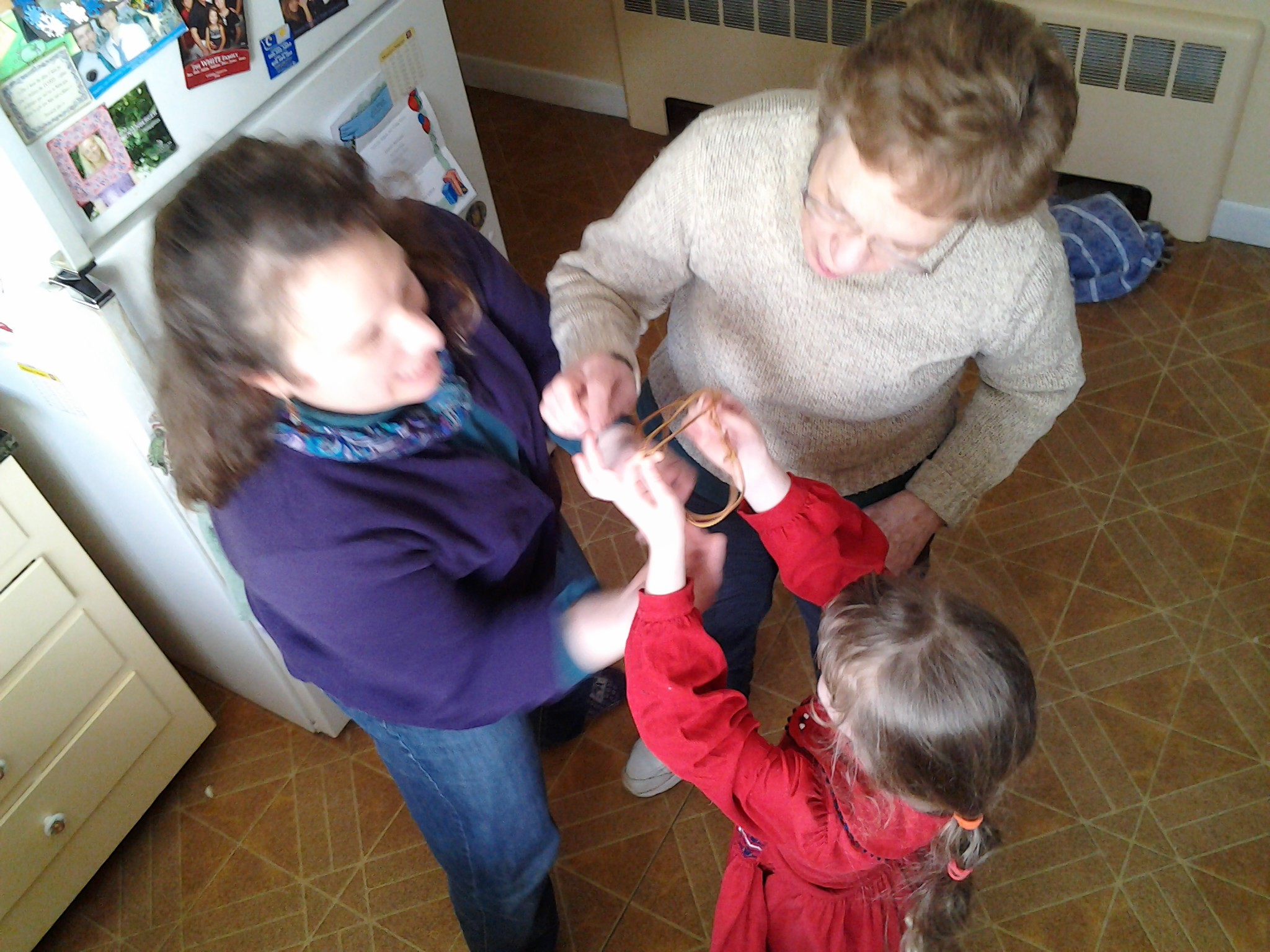 After Sunday Dinner at Mom's house, K wanted an occupation. M is now a reader, which means he's not as much fun, from K's perspective. She found a knotted shoelace in the toy closet, and asked what it was for.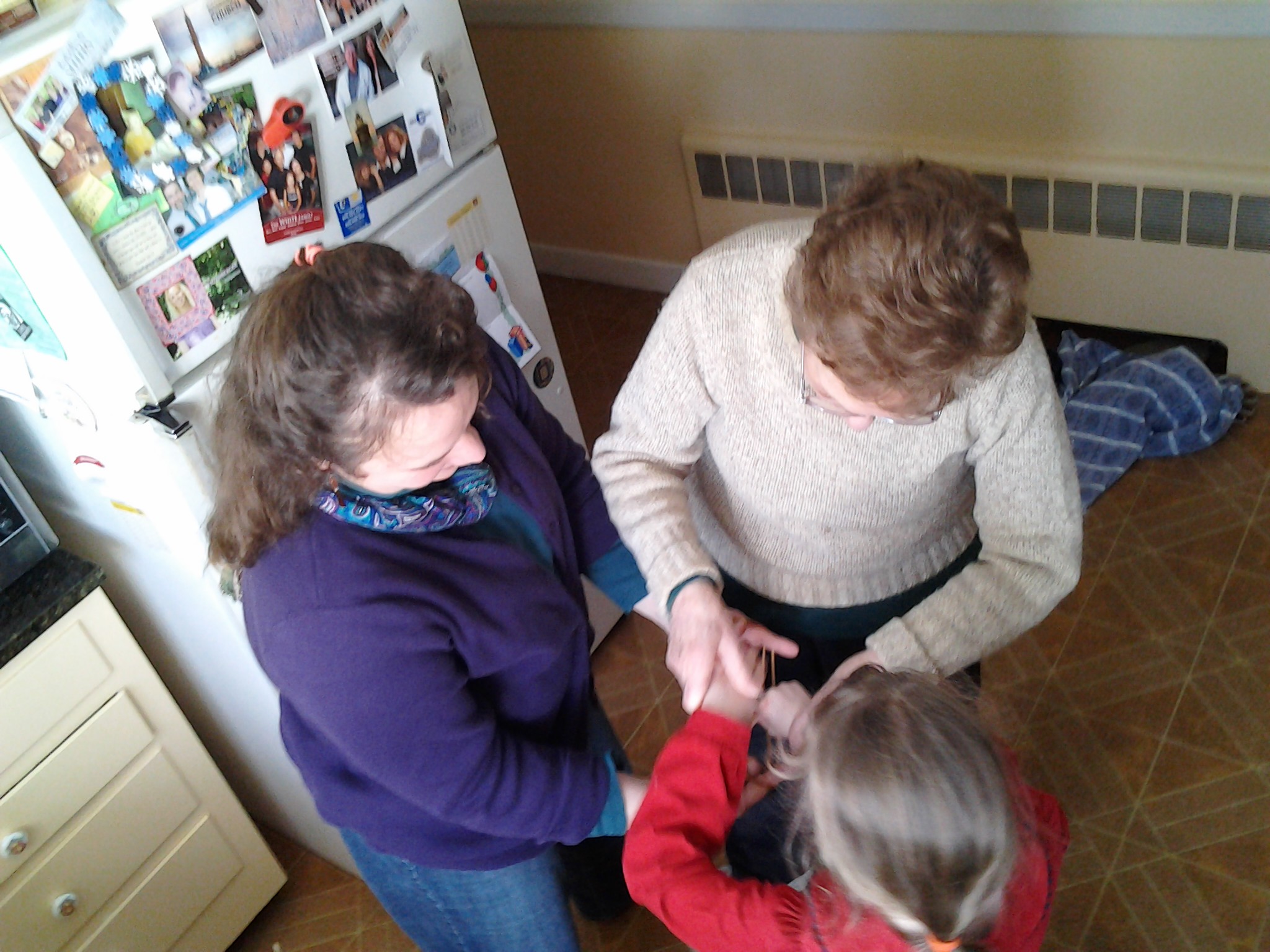 Mom and I dove into Cat's Cradle Demonstration mode – which struck Dan as hilarious.
What exactly is the point of Cat's Cradle? The joy of collaborating, the love of all things yarny – the hope that getting fingers to work with this string will lead to crochet hooks and maybe even knitting needles.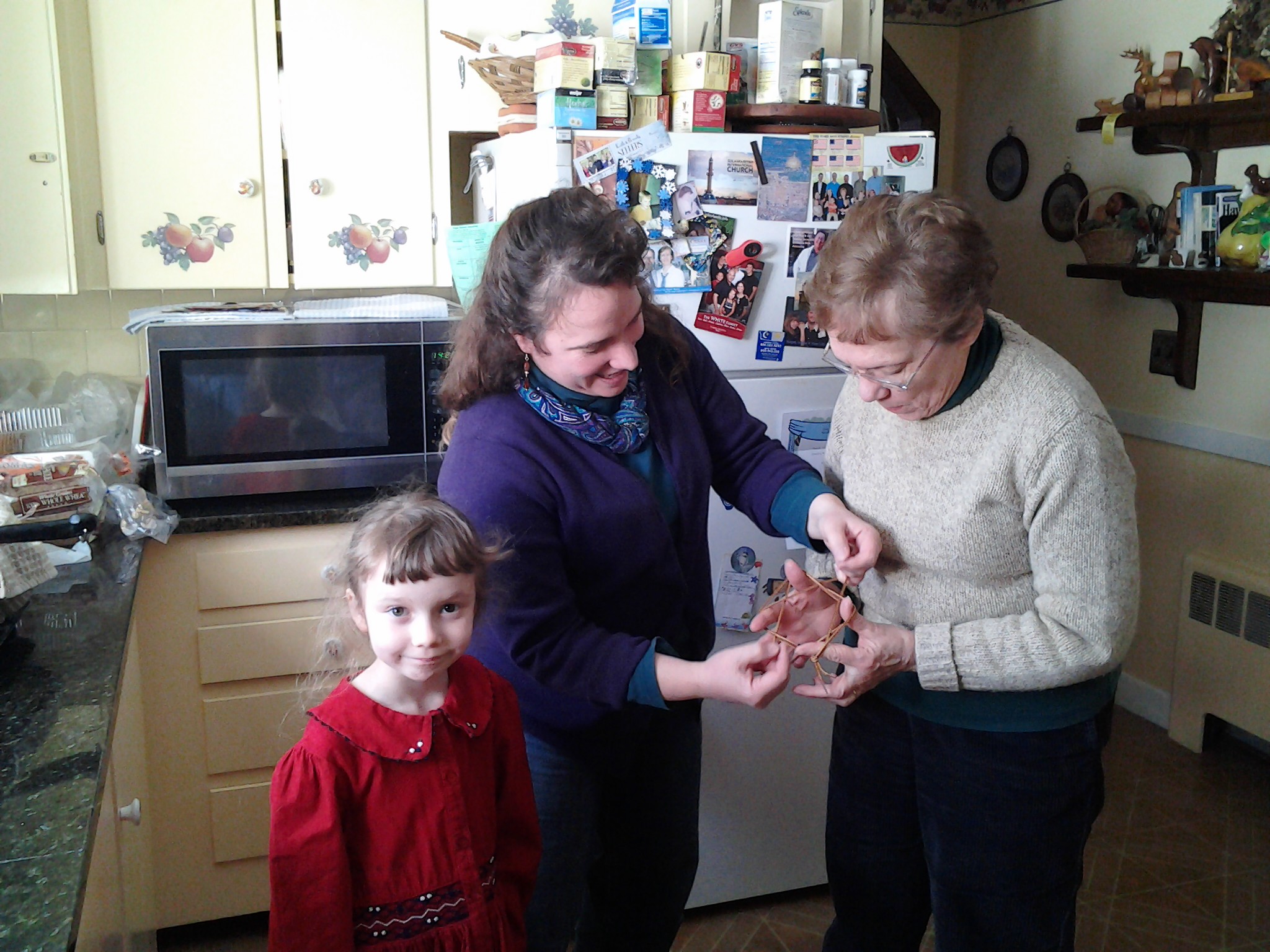 And maybe because when my husband is amused, he climbs up on the kitchen cabinet to get better photos.
Related Posts via Taxonomies