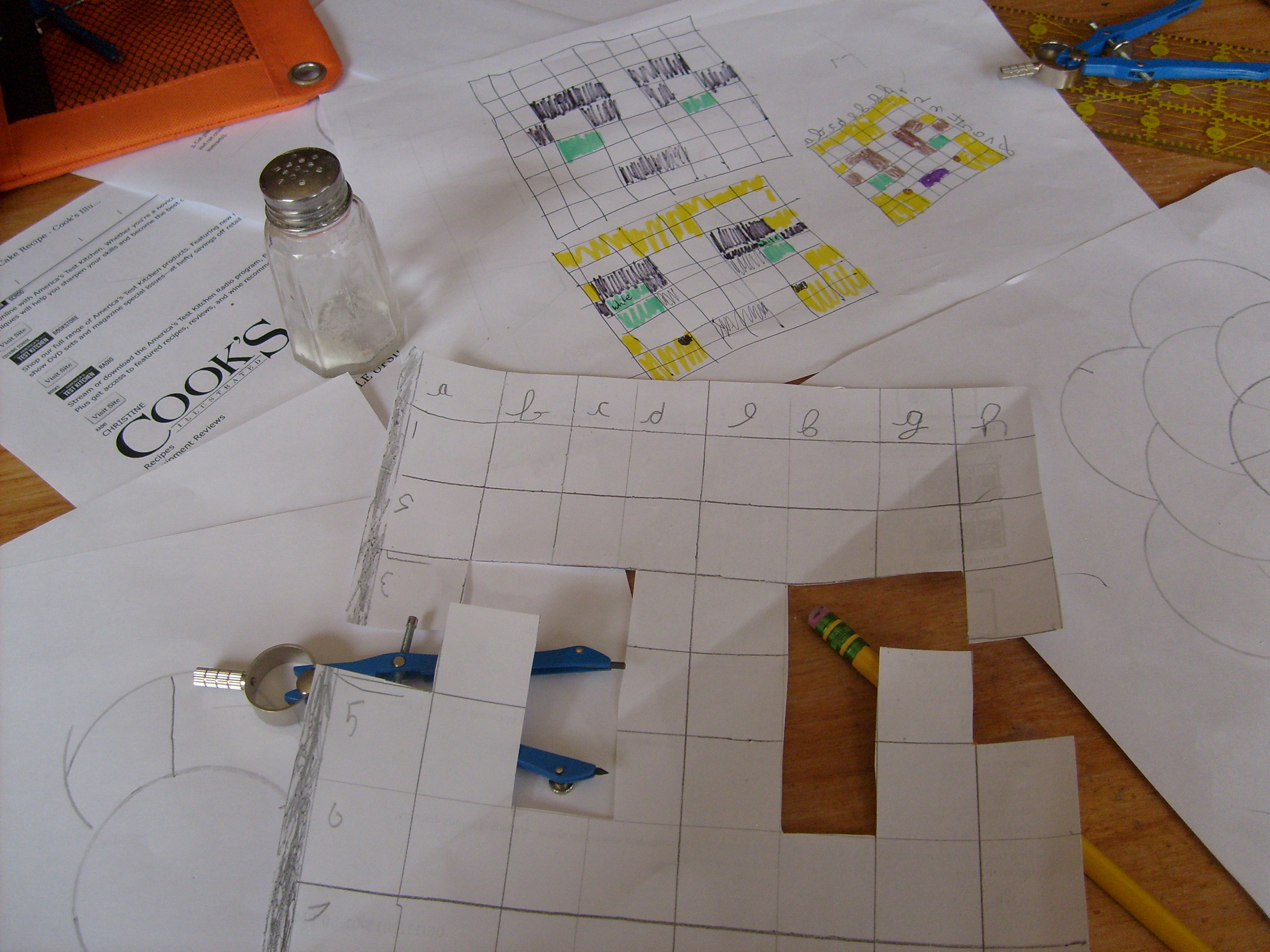 I wanted a sturdy base, so I downloaded a Cook's Illustrated pineapple upsidedown recipe (I skipped the fruit though) which was supposed to be for a 9 inch round.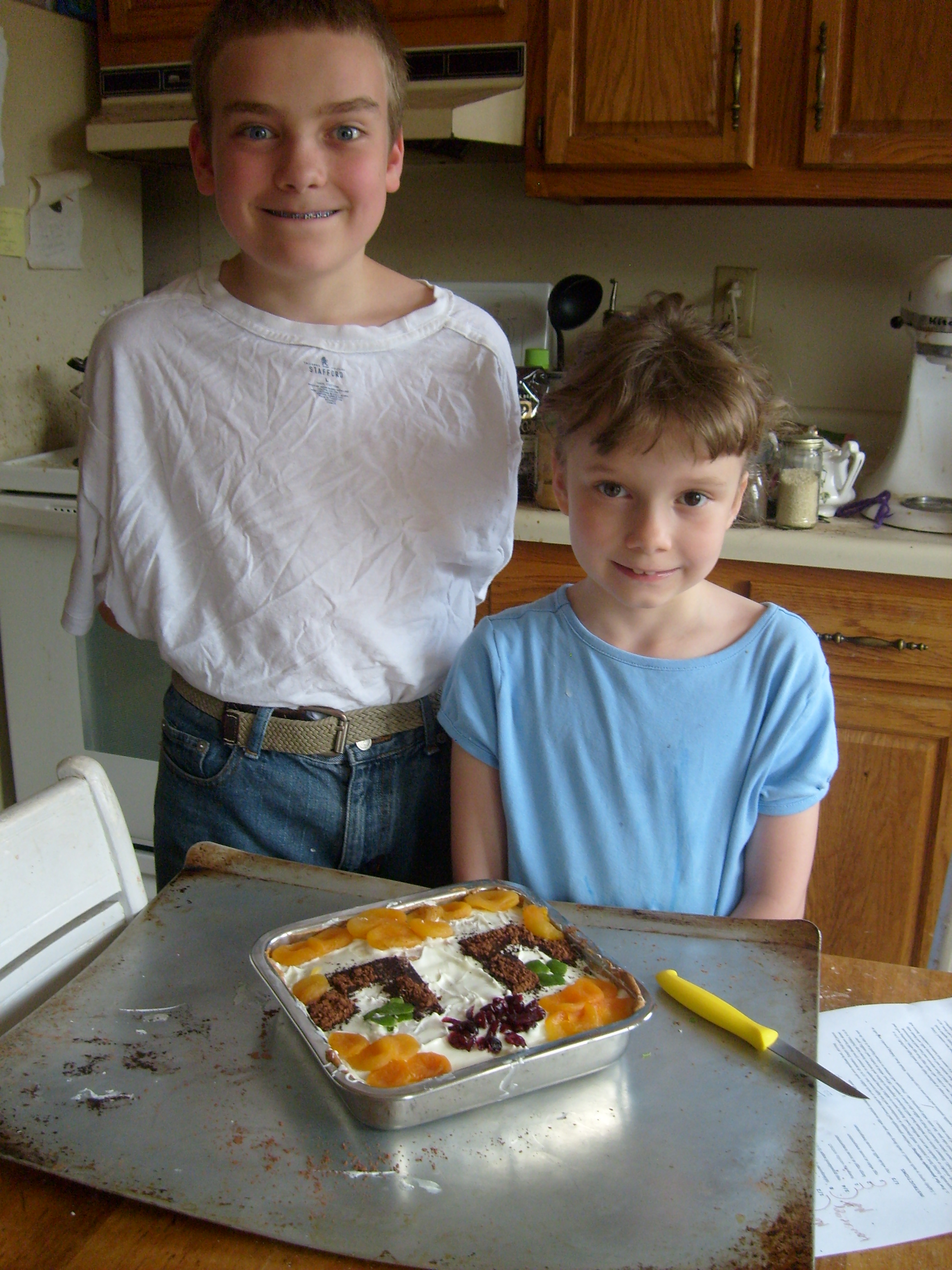 Ah, a chance to show Matt the formula for the area of a circle – estimating if the 8×8 square pan will work with the recipe.  Then we gridded Stampy's face (which is easy to do from square minecraft skins), M figured out the coco mask for me, K had never seen it used that way – I think glitter with stencils and glue will be next.
We finished the afternoon with ice water and old Nova episodes.  M and K said it was perfect.
Related Posts via Taxonomies