I'm not fond of drill, but I"m glad we've been working on connecting numerals to their value, because suddenly K gets them, and place value.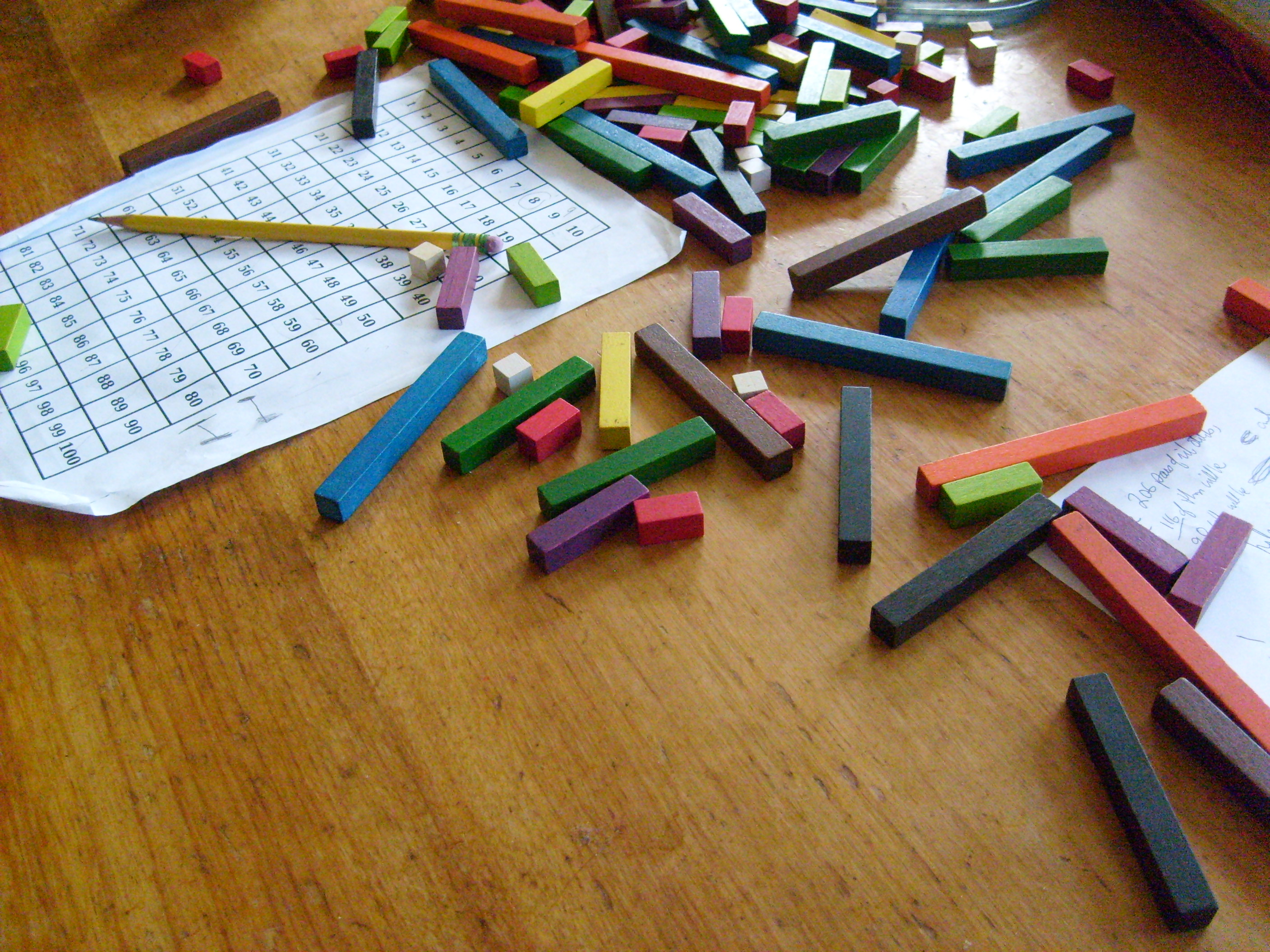 We were playing with Cuisanaire Rods, and I remarked that I'd made a square that represented 10, orange (10 cm) rods out of cardstock. We placed 10 orange rods in a square to show that they would fit. I remarked to K that we have several ways of referring to a number, like twelve is two sixes, but when we write it, we switch everything around to how many ones, tens and hundreds, as if there were boxes to fill in.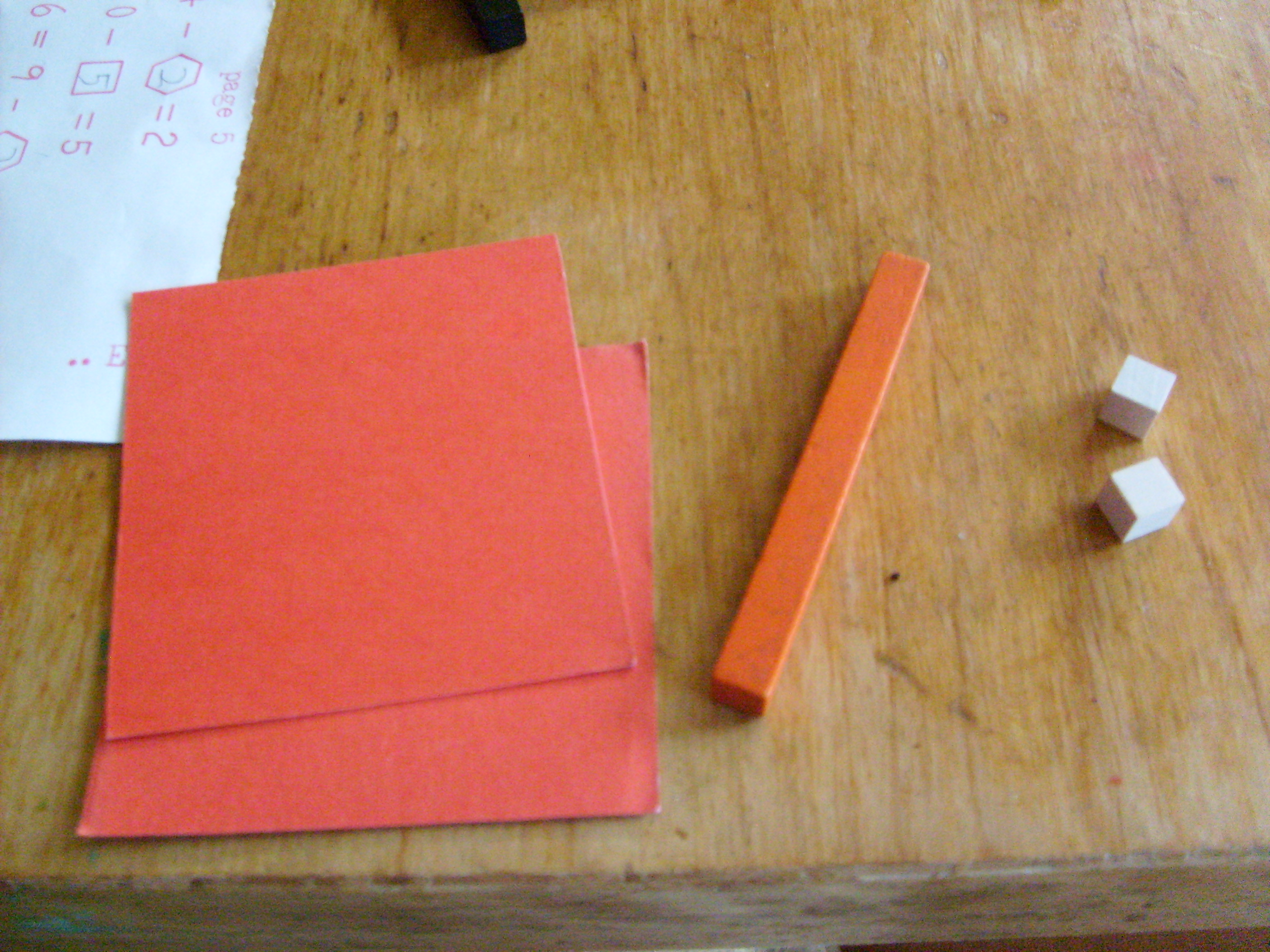 We did this with a few other numbers, and she ran around the house explaining how we use place value, and what zero is for as a place holder (I was proud of her patient brothers). I thought she'd forget by the afternoon, but at dinner she was breathless to explain it to Daddy. She has been zooming through the addition and subtraction problems in her Miquon workbook at a rate of 3 pages a day ever since, sometimes remembering math facts, sometimes reasoning from other math facts, sometimes referring to a hundred chart, and sometimes using her rods.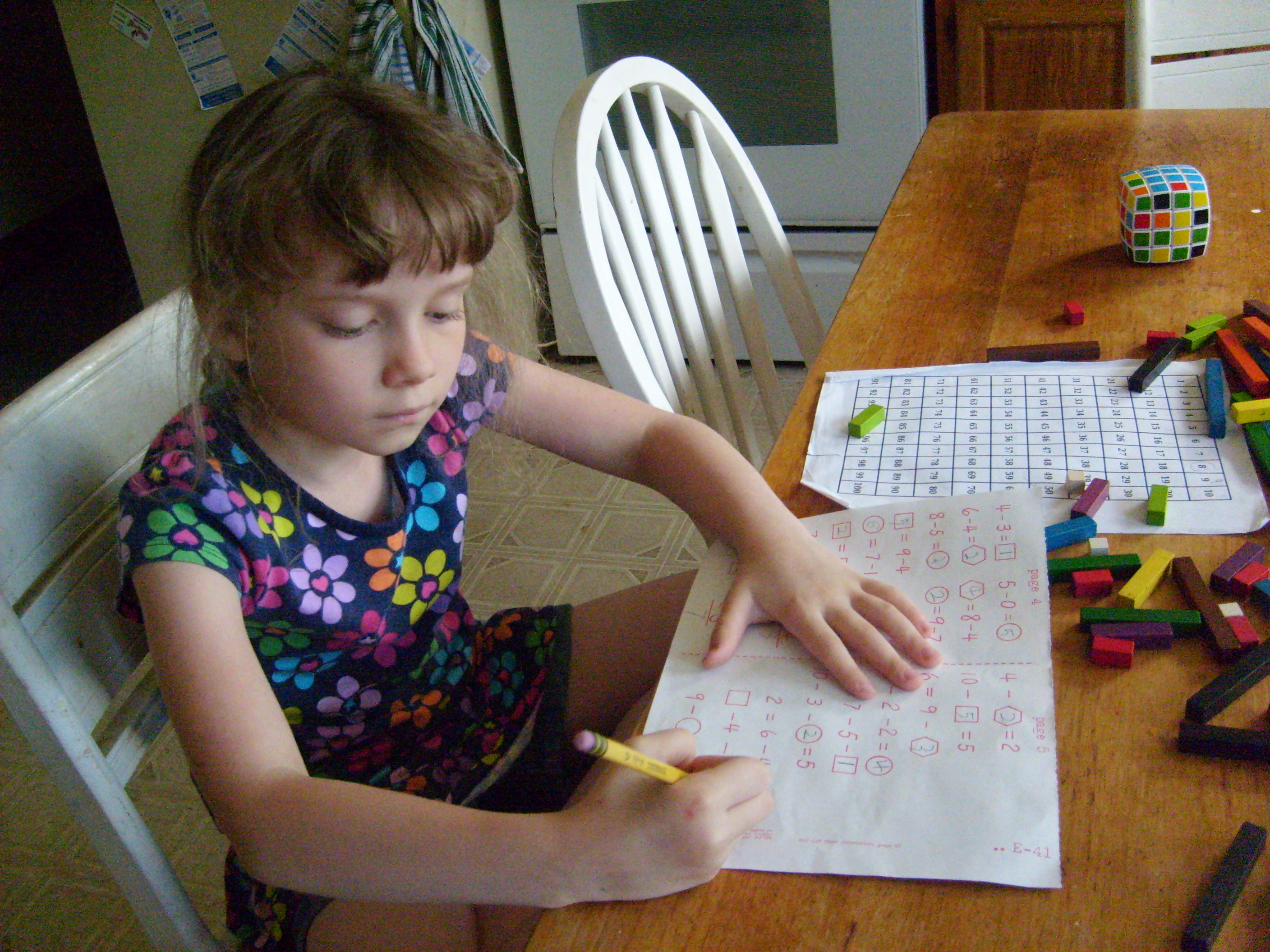 I never know what is going to stick or how to do it, but it's fun when it does.
Related Posts via Taxonomies