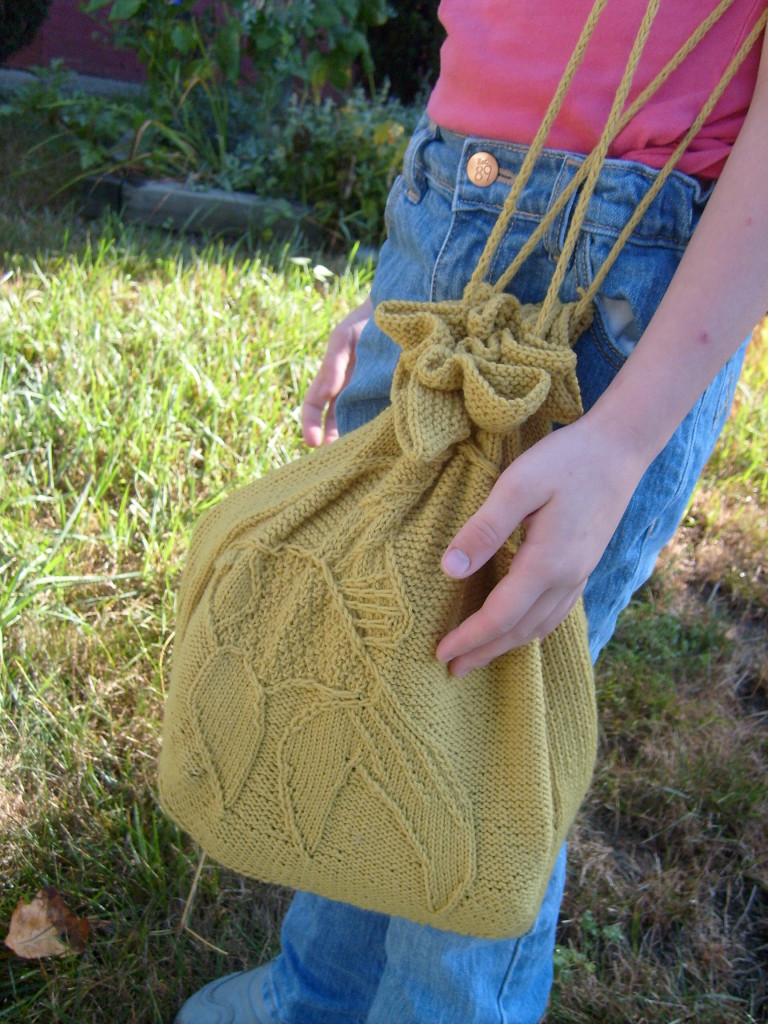 I'm finally remembering to take photos of my samples myself to put on the project page on Ravelery, not just the photos I paid for on the sales page.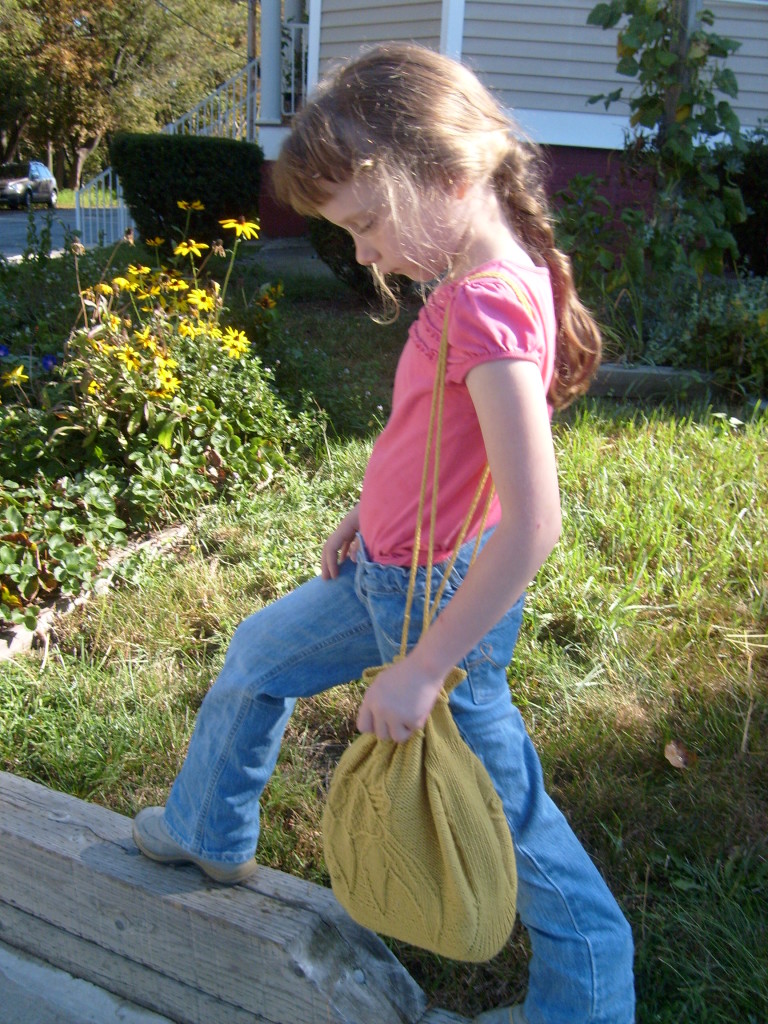 K had some ideas of poses she wanted to try out, so I just snapped photos, she actually directed me.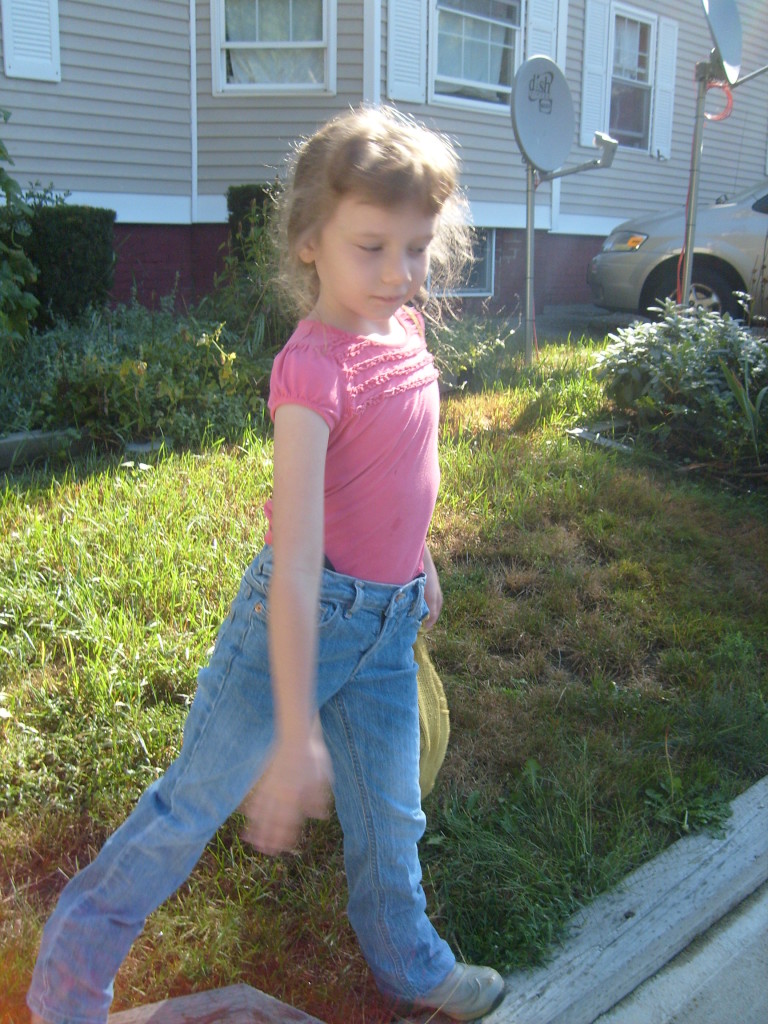 Of course, she didn't always remember that the bag was the point.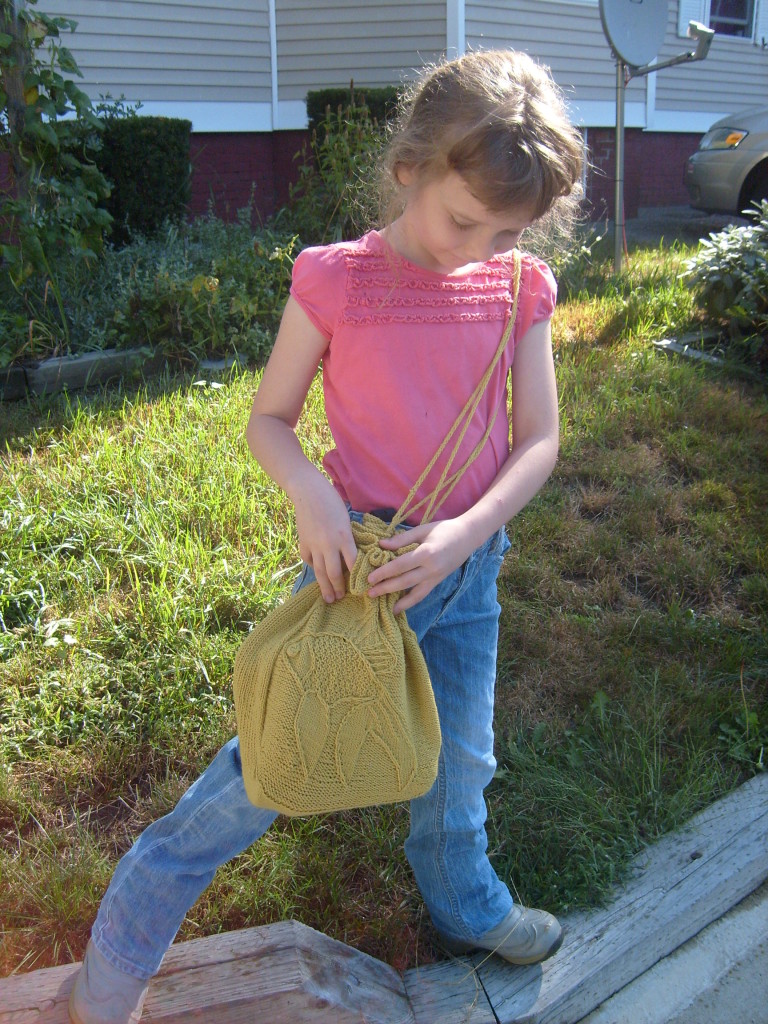 The bag mostly uses twist stitches and knit/purl textures to show off the gold fish – little carp – carpette, get it?  It all started with one of Ben's puns, he thought the reticule shape looked like a goldfish bowl.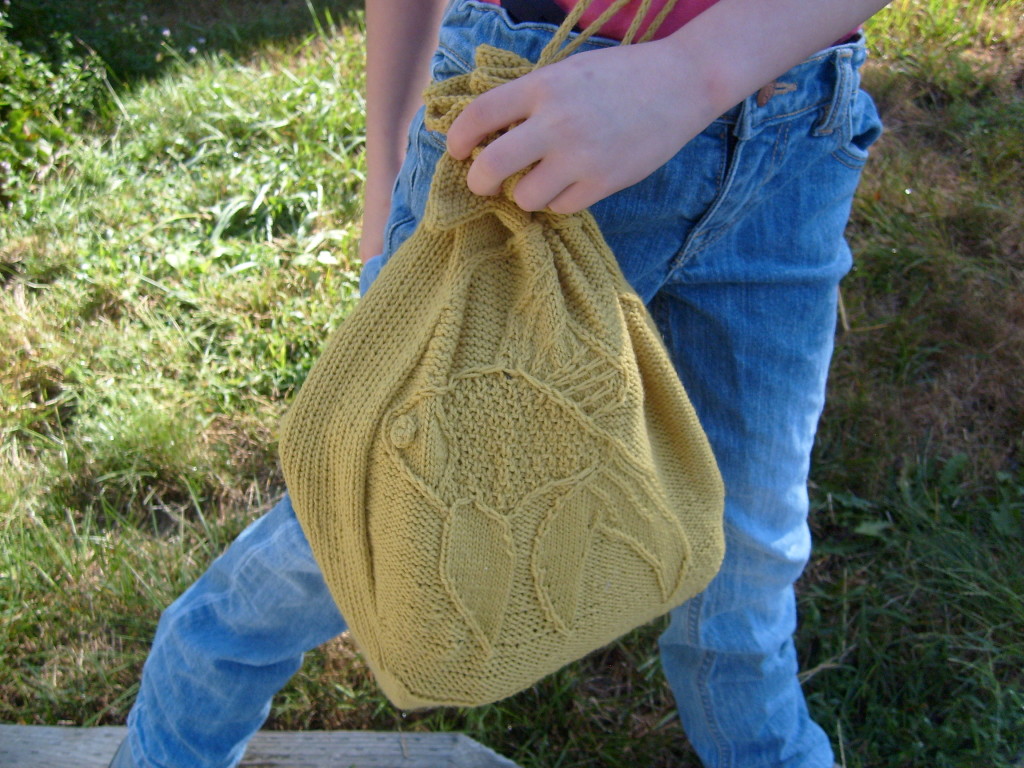 I was mostly excited to have figured out a not too tacky place to put a realistic motif – did you know that John Ruskin (Charlotte Mason's John Ruskin) did not approve of realistic motifs in clothing?  I'm planning to continue flouting him, but keep on with the living books.

Carpette Bag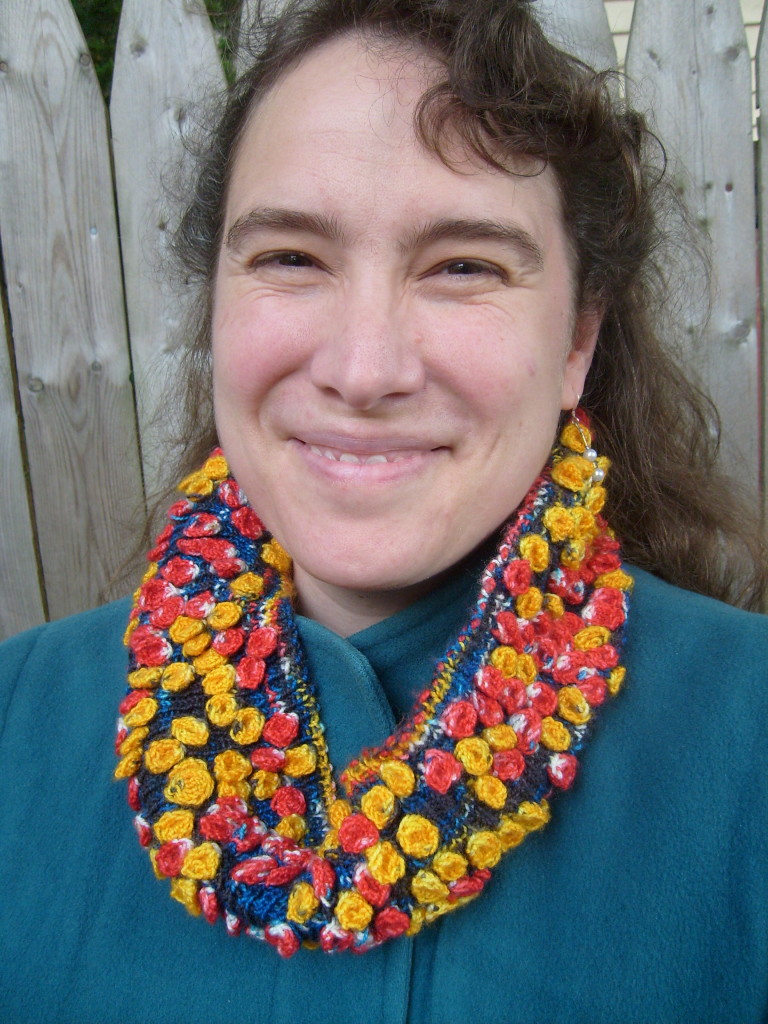 Somewhere around Christmas, Dan urged me to give color more thought in my designs.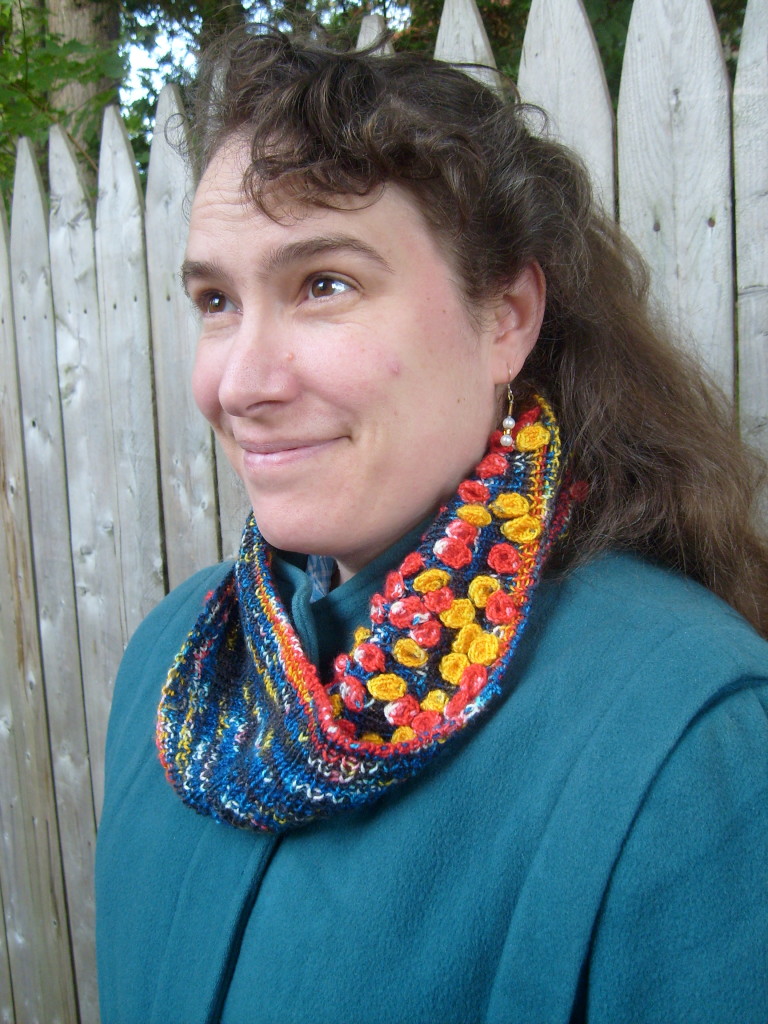 I'd developed the dot patterns, but something switched in my head, what if the size and placements of the dots were determined by the color runs of some hand dyed yarn?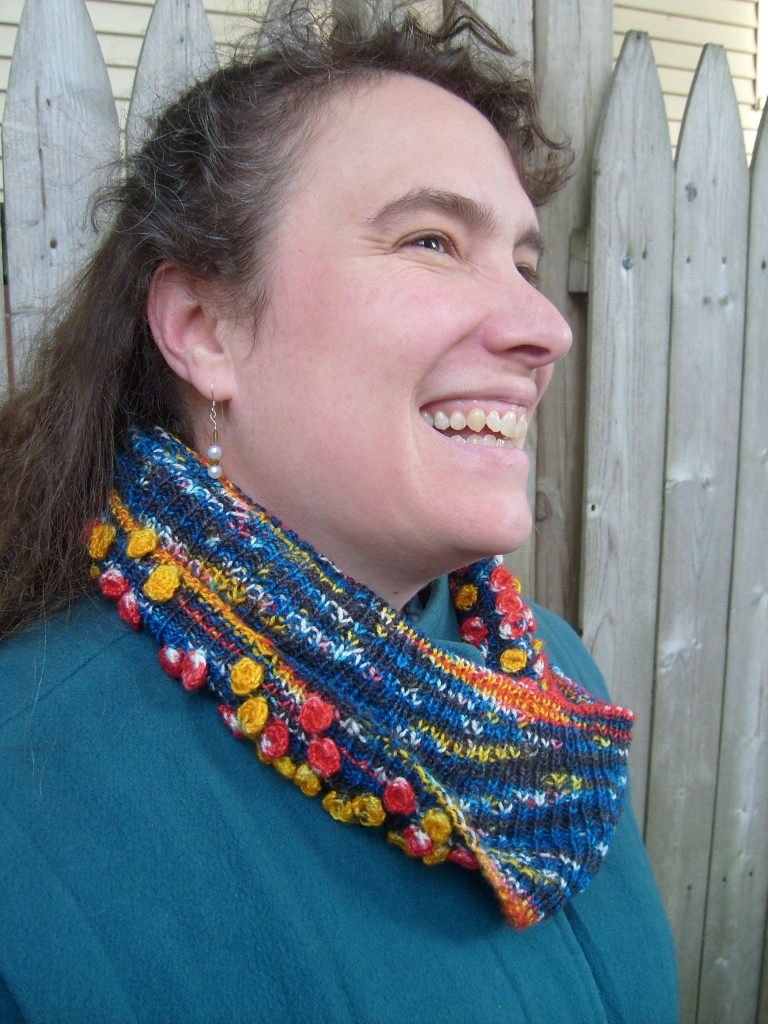 You measure the yarn against  your arm to decide how large a dot to knit.  A fun side effect is that the back side of the cowl is a completely different fabric.  The dot already reminded my editor of capow! bubbles in comic books, hence the color scheme, but the two sides of the cowl really clinched the name, because the cowl has a heroic side, and a mild mannered side.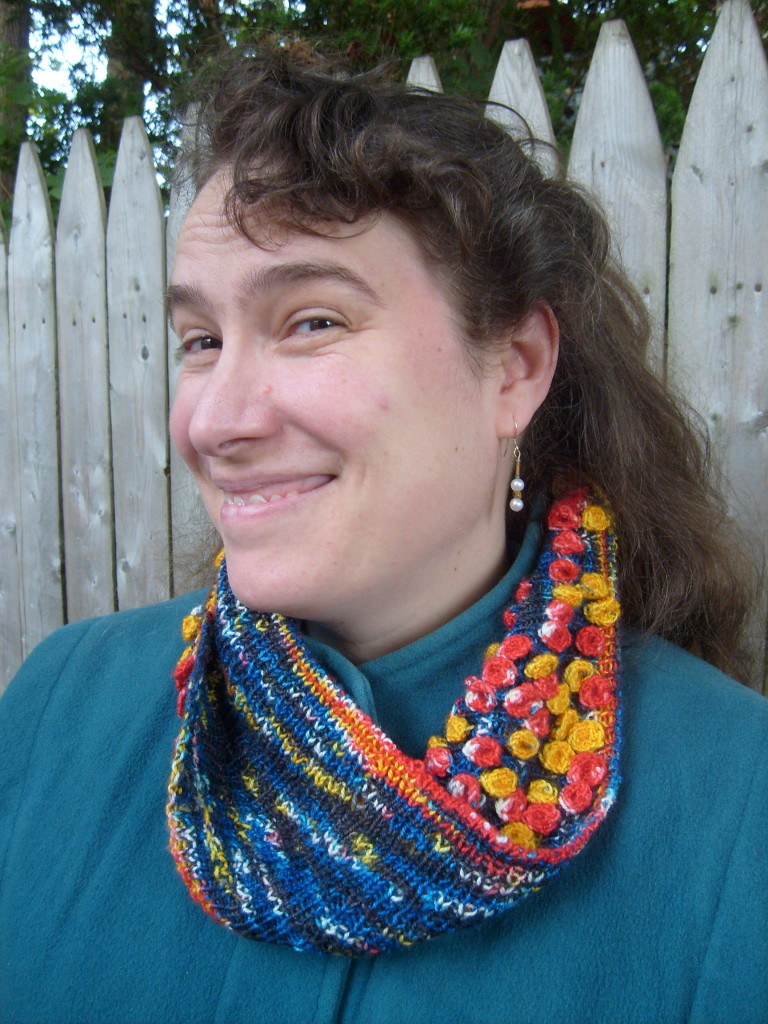 This pattern is meant for high contrast hand painted yarns, such as A Hundred Ravens Iachos (and A Hundred Ravens were DELIGHTFUL to work with).

 C a p o w Cowl
Related Posts via Taxonomies