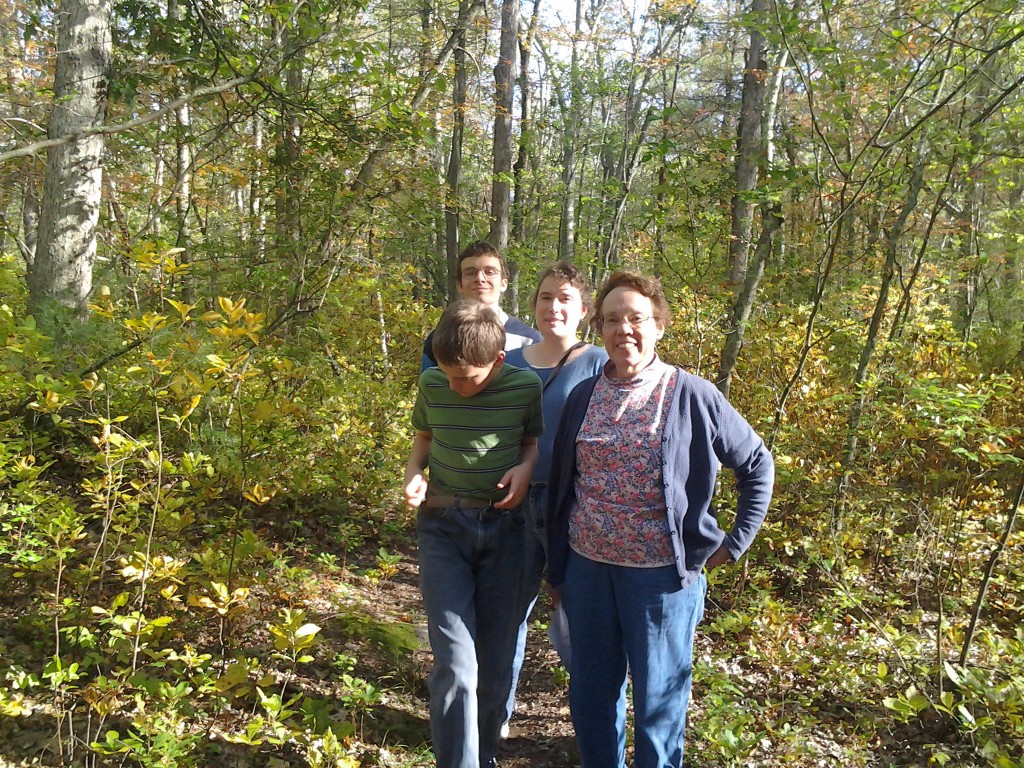 My Mom and her friends walked in the Colman Reservation, and enjoyed the 200 year old Hemlock tree, so we decided to walk with her there today. I was already feeling triumphant because I'd sorted everyone's closet and pulled out two large bags to donate, discovering 2 pair of jeans with tags still on them, hiding under 6 pair of worn out too-short jeans with holes in the knees. I hope I put those hole-y ones in the Throw Away Bag, not the Give Away Bag, but I got less careful as the sorting went on. So, a healthy family walk? Icing on my very good day's cake.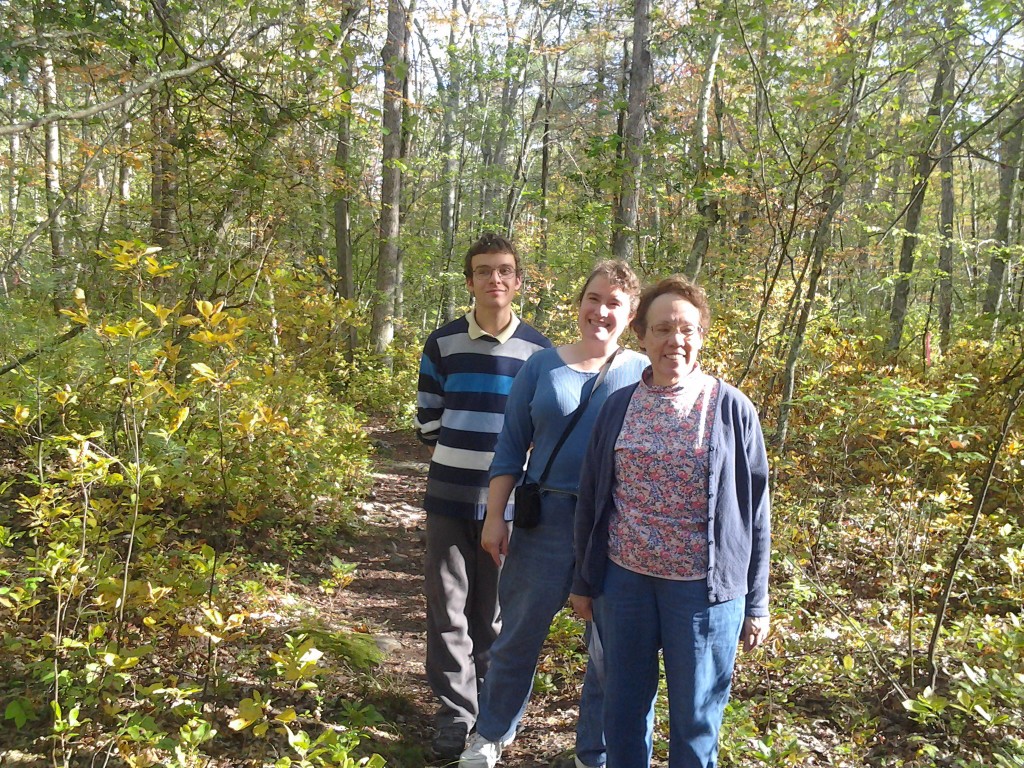 There were big rocks to climb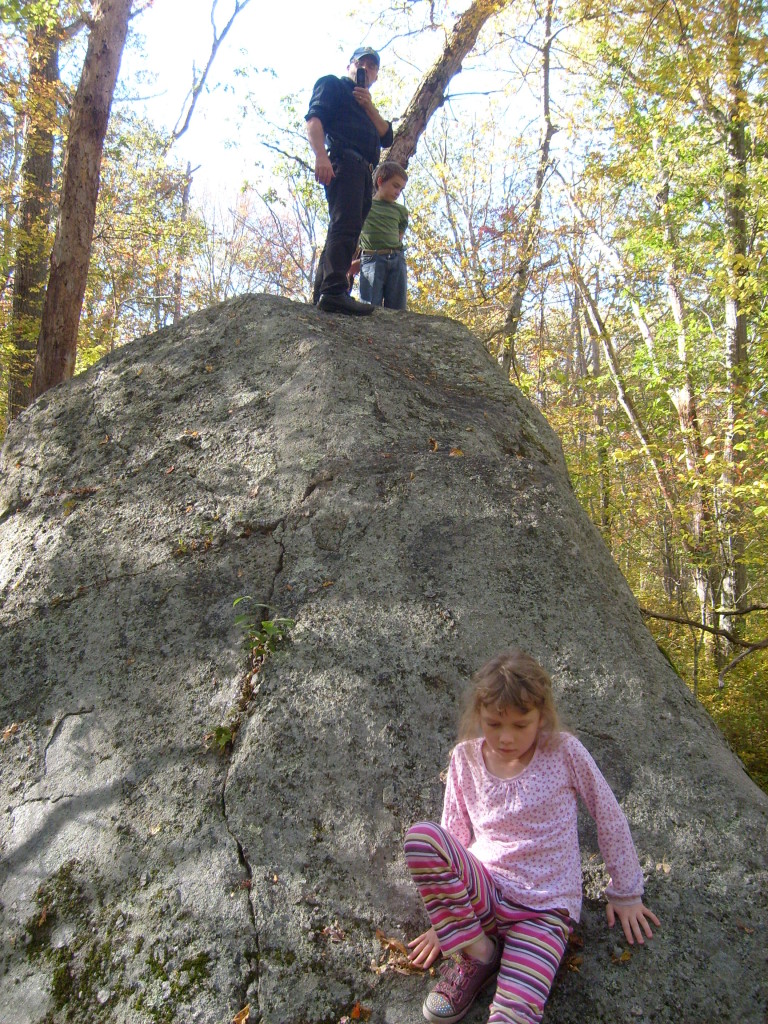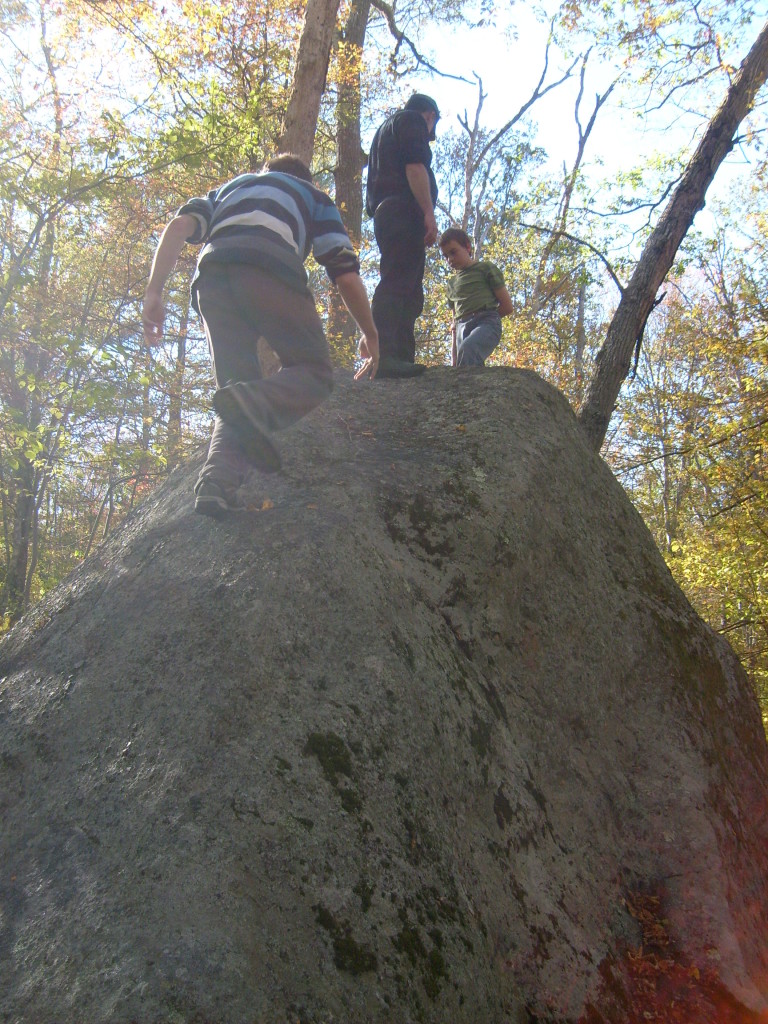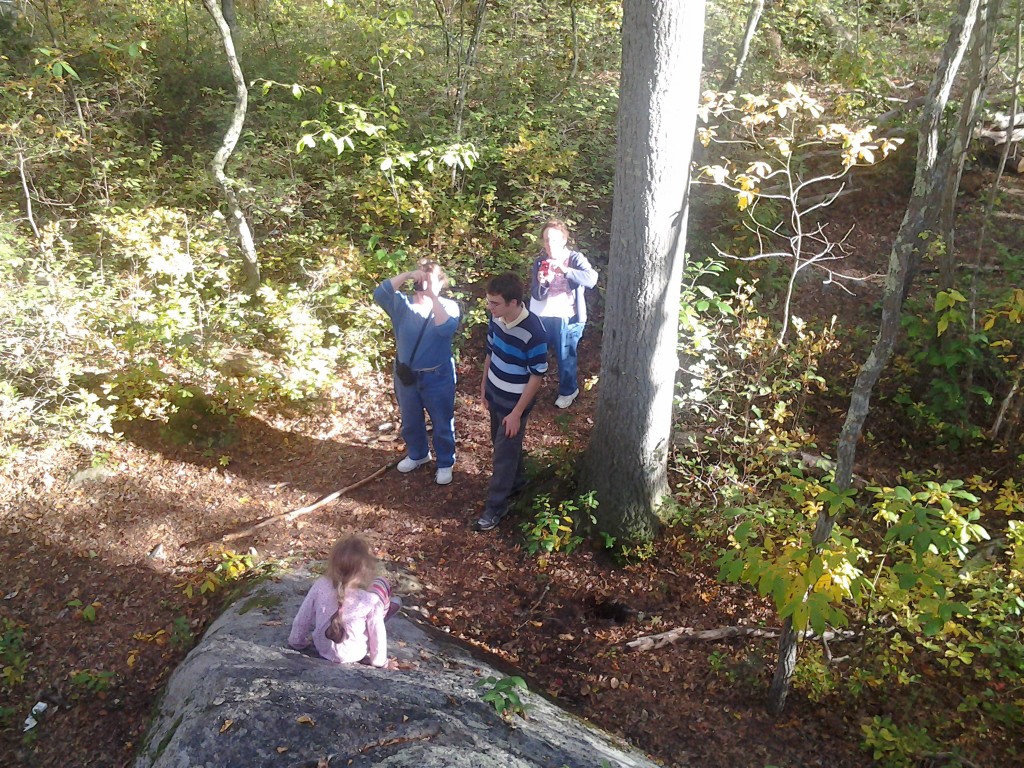 That big hemlock tree (I love how the roots grew around the rocks. These conglomerate rocks have the local name of puddingstone – wouldn't that make a good knitwear title?)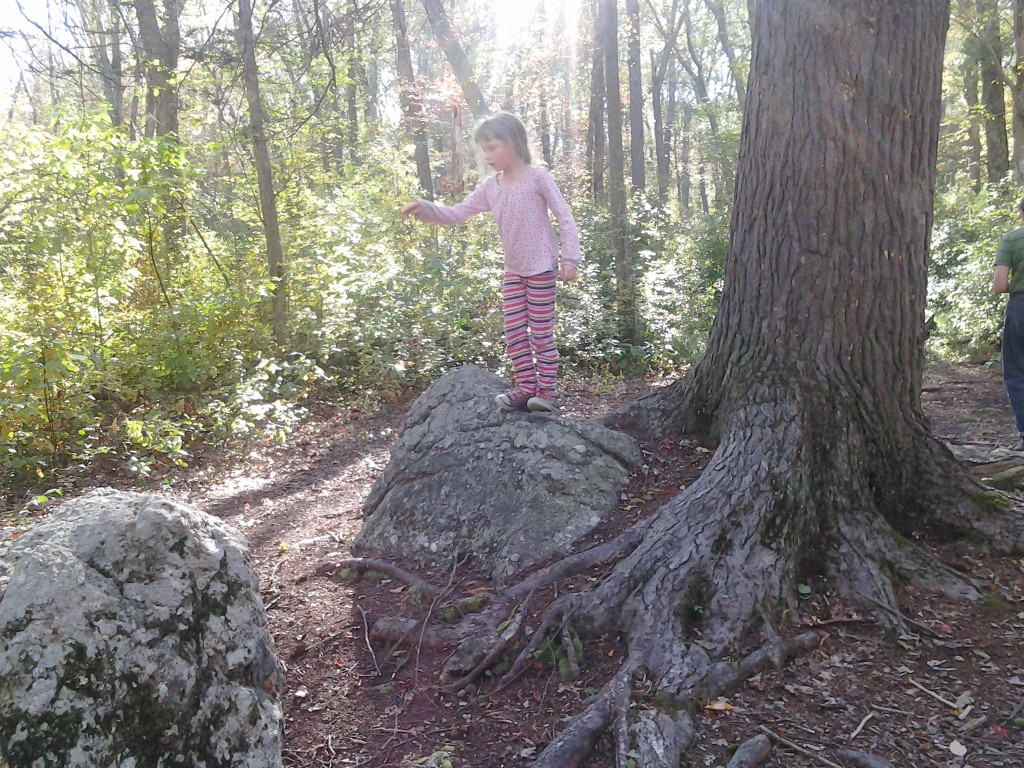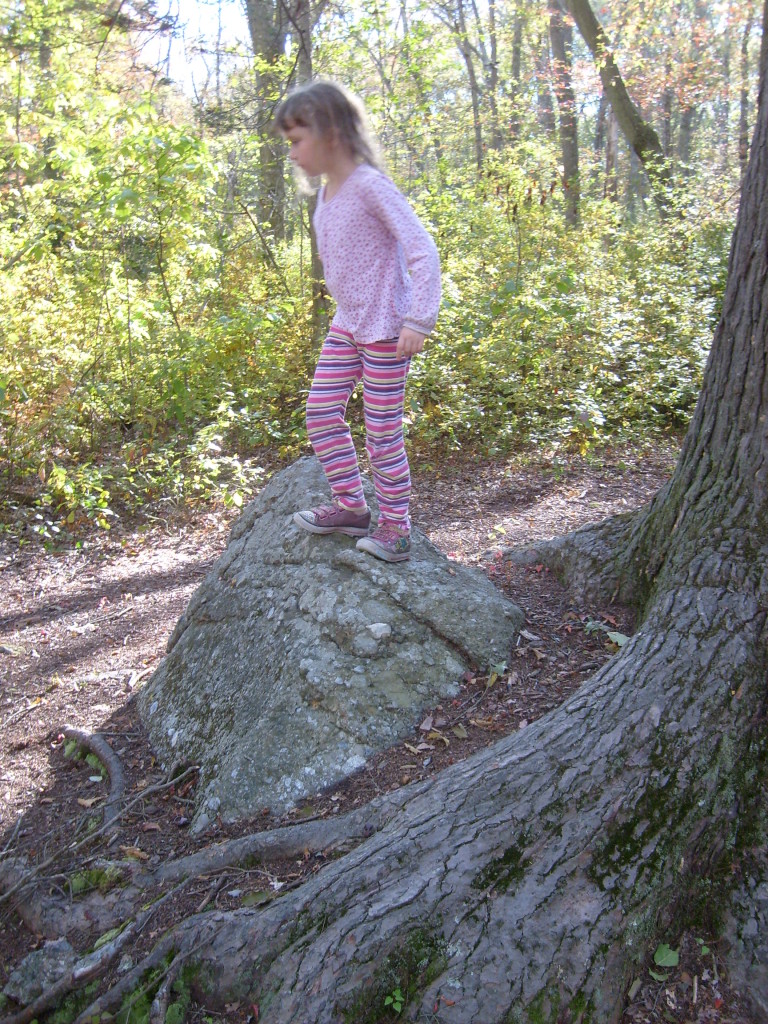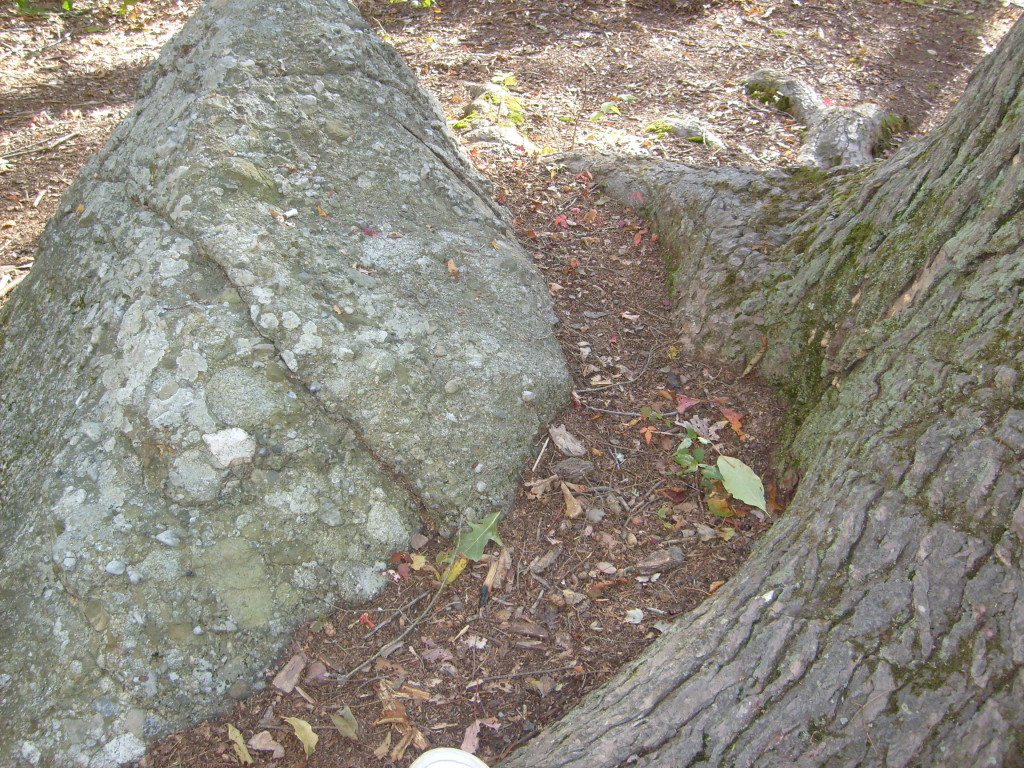 I'm guessing they were thinking of the puddings with lots of raisins in them, like grape nuts custard (which has barley and thus gluten in it, alas.  I'm plotting something with rice malt to attempt a substitute – when I find rice malt locally)
When Mom walked with her friends, she got permission from a lady mowing her lawn to cut through her yard to get back to the street without retracing her steps, but when we got to that spot, the kids were enthusiastic about seeing where the trail led, so we kept walking towards 118.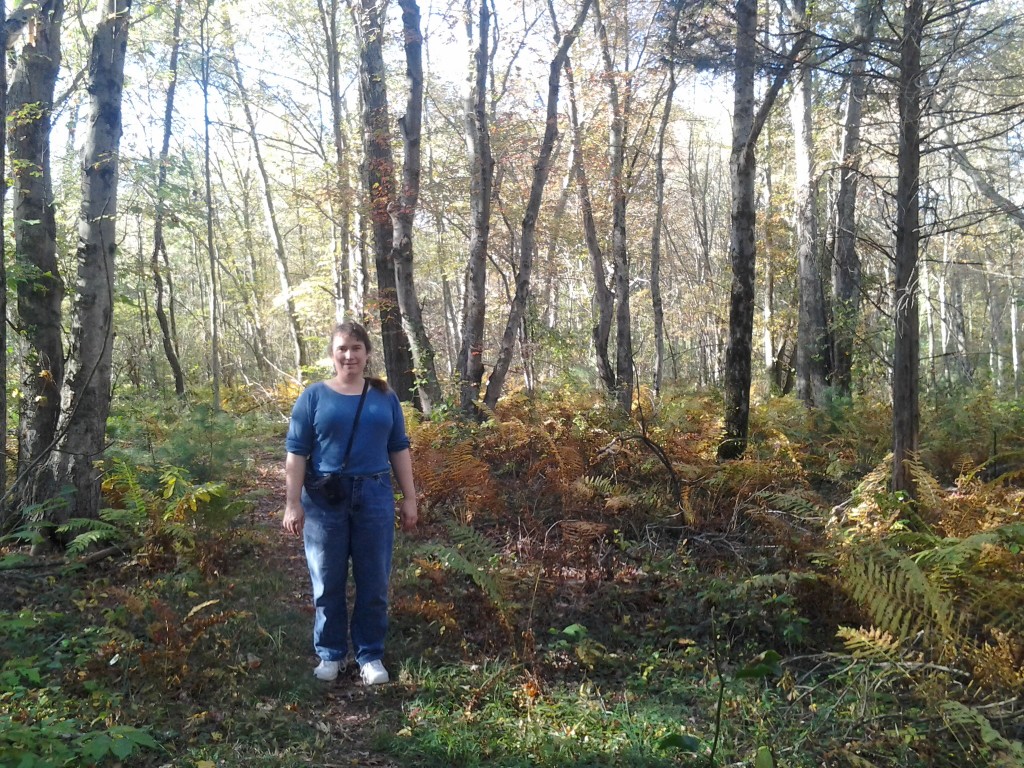 By the time we did hit 118, we were half a mile further North than we expected to be, but Dan was hauling K, so she wasn't complaining about her feet.
We happened to be just across the street from the Life Care Center where a lady from church is recovering. Dan and the boys hiked back to the car, while we girls called on our friend.
We got lost in the hallways, but K did her charm on all the nurses (and visiting family, and patients, and visiting family's dogs) and we got straitened out. I even passed a room where my boss from my first job was getting well, and we visited her too.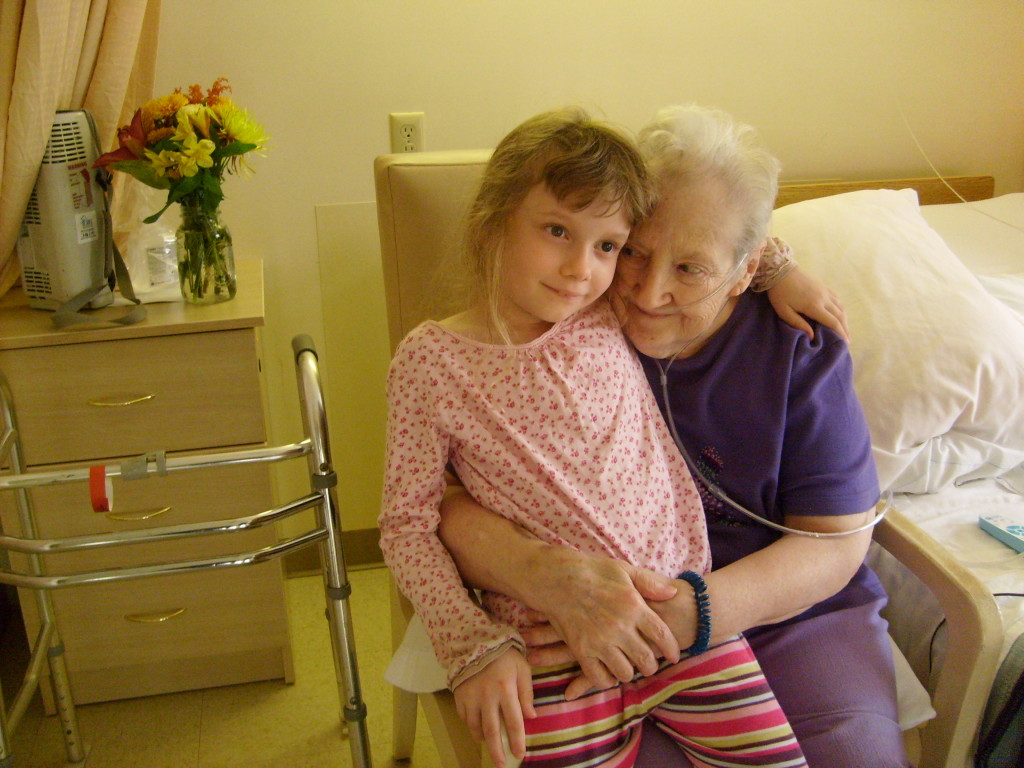 Dan and the boys pulled into the parking lot just as we stepped outside to make sure they knew where we were, and as it was a warm day, and we had to drive home past Bliss Brothers' Dairy, we stopped for iced cream.
Extreme Chocolate iced cream with peanut sauce before supper? You Betcha! It's a holiday.
Related Posts via Taxonomies