I have had it nagging in my mind since Spring that I wanted to get K to an art gallery – not a day goes by that she doesn't draw/paint/assemble/crochet/cry over/make on Minecraft something.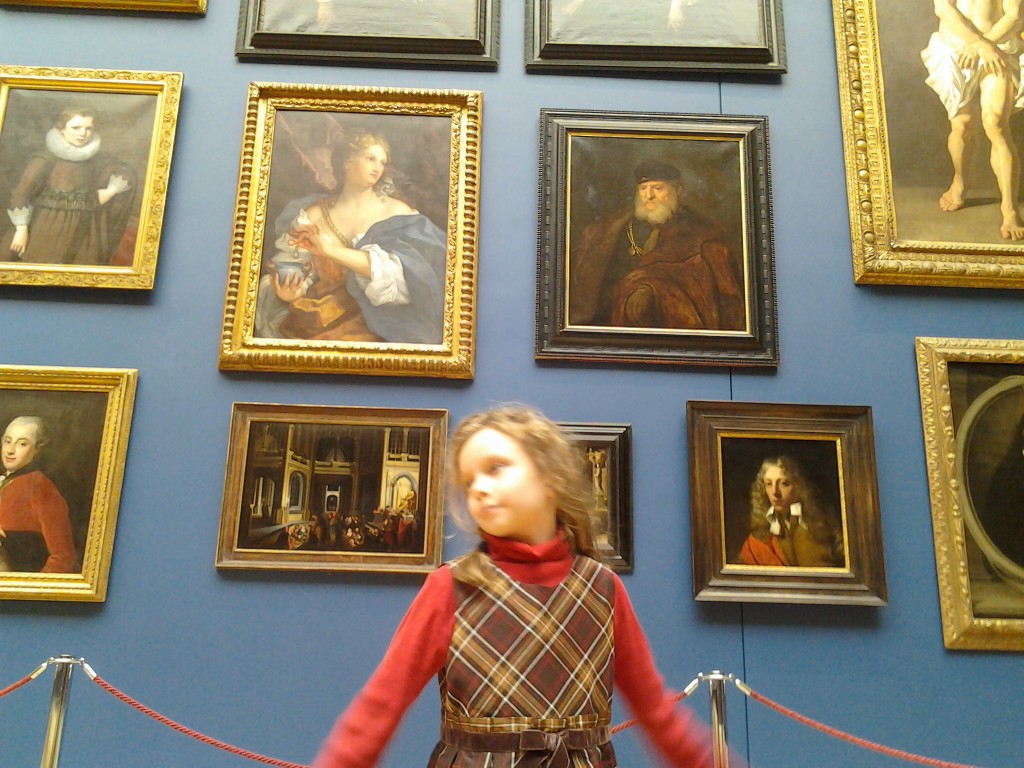 But I was scared to drive by myself in the city and daunted by finding a parking spot.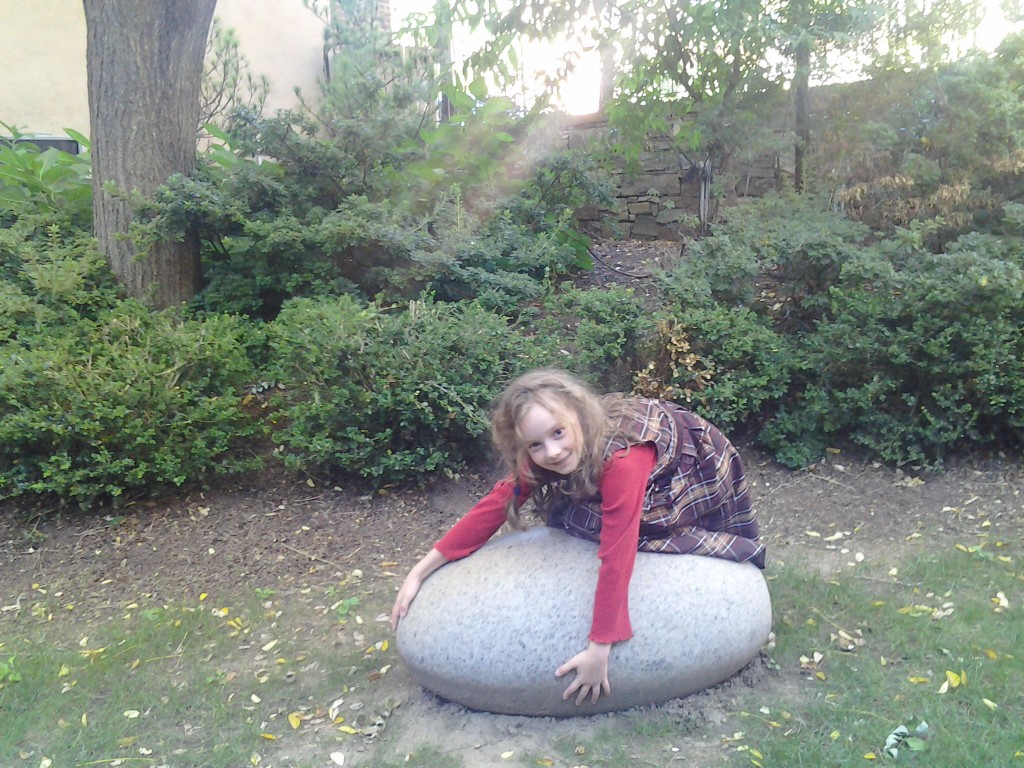 I asked Mom and Dan if we could go to the art museum in Providence on a Sunday if we packed a picnic lunch to speed up the process. I'd been warned by a fellow sit and knitter who works at the RISD museum that a big renovation was coming, and reminded that the museum is free on Sundays. We added some of Matt's Sunday school classmates and bought cheese, crackers, and baked cookies – special food makes a field trip easier.
We actually found free parking on Benefit street – and the meters don't run on Sunday anyhow. Not that we didn't get a little lost, the Pow Wow at the Roger Williams Memorial's drumming was our acoustic navigation aid. We enjoyed the colonial houses and tiny urban container gardens.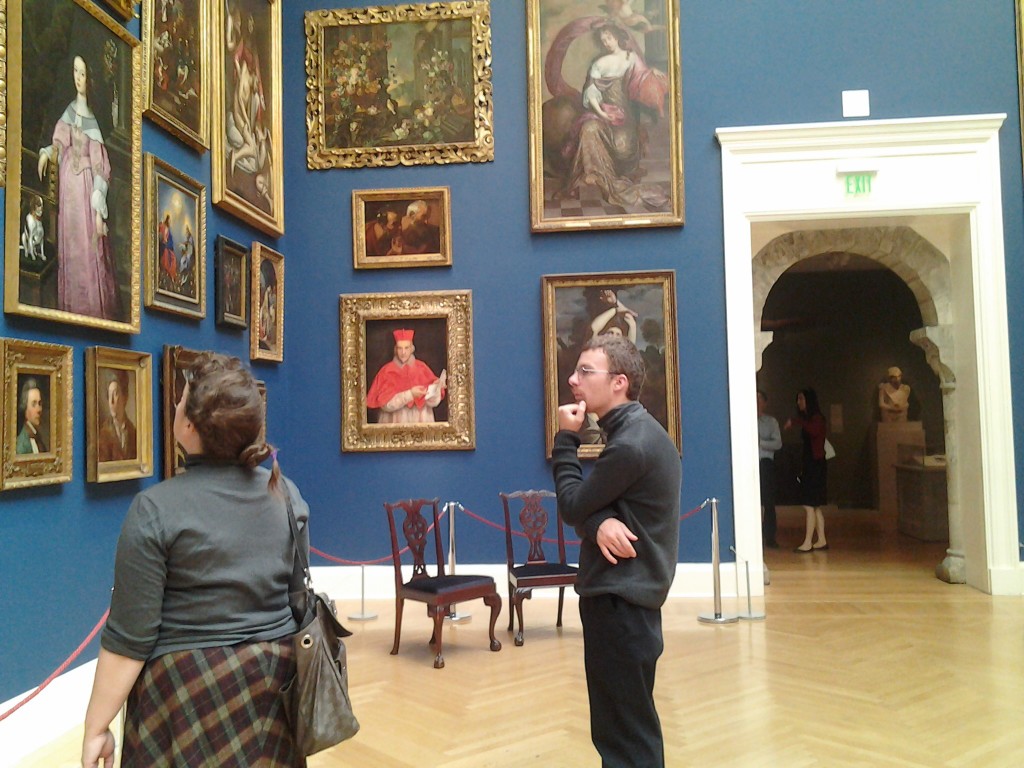 I get caught by stories, so paintings that are more like illustrations make me gaze a long time. Christ at the Column made me wonder, was the guard a little well dressed? Was he Pilot offering a way out somehow? I asked the docent about the painting and he lifted an i-pad of of a couch (that it turns out you are allowed to touch) and had some trouble navigating to information about it. But Matt's friend from Sunday School grabbed the tablet and knew the right finger swipes to make it work. The docent was younger than me.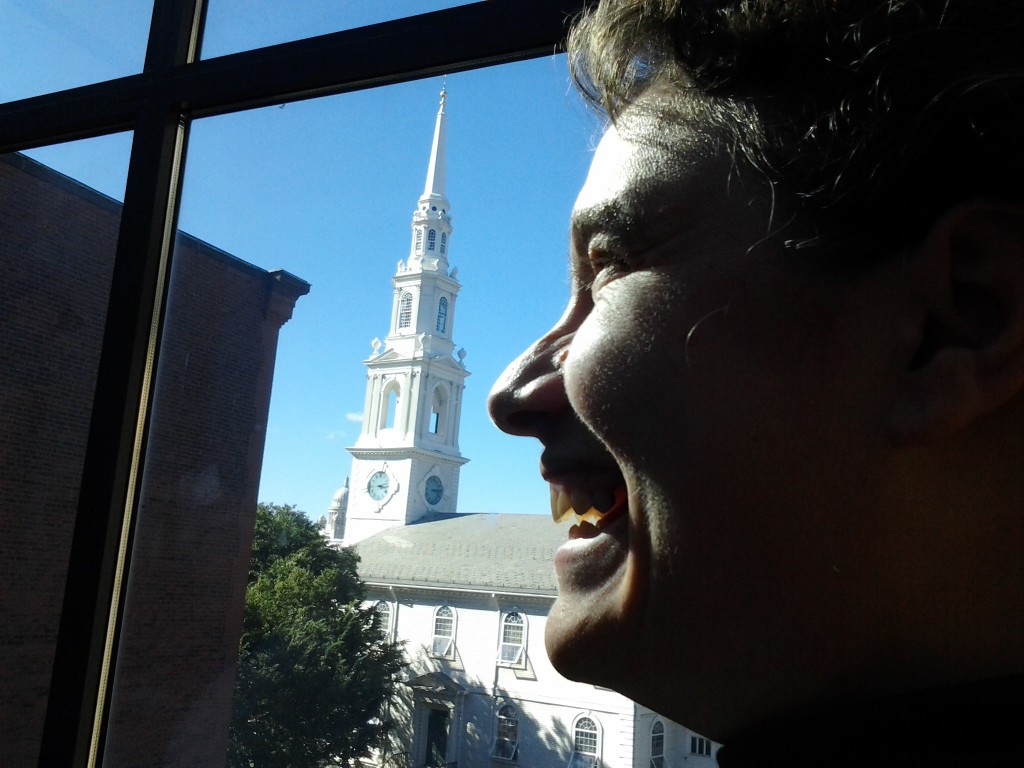 I think being at the museum inspired Dan to take more photos than usual. I'm glad my face is his favorite subject, but my nose still looks weird.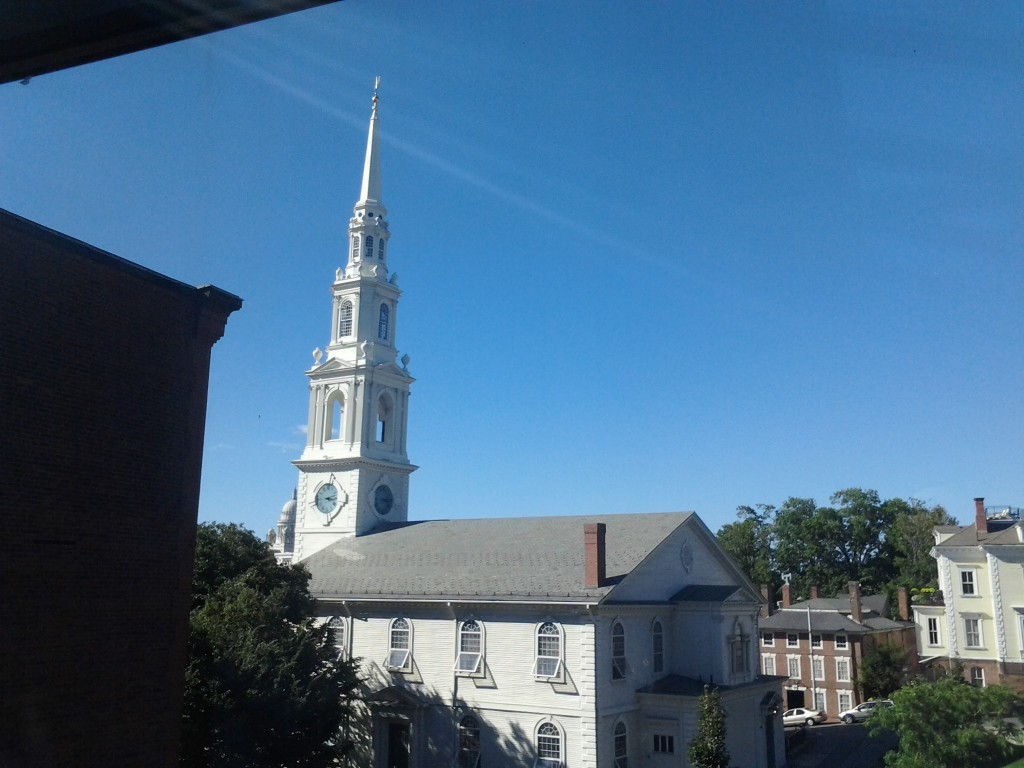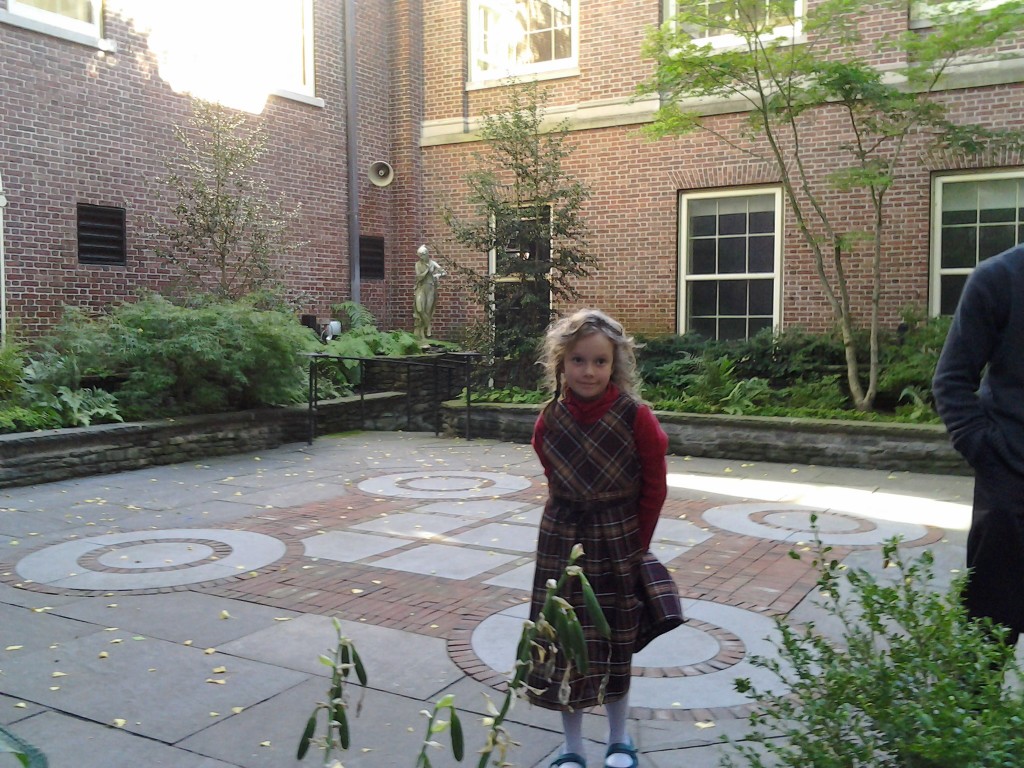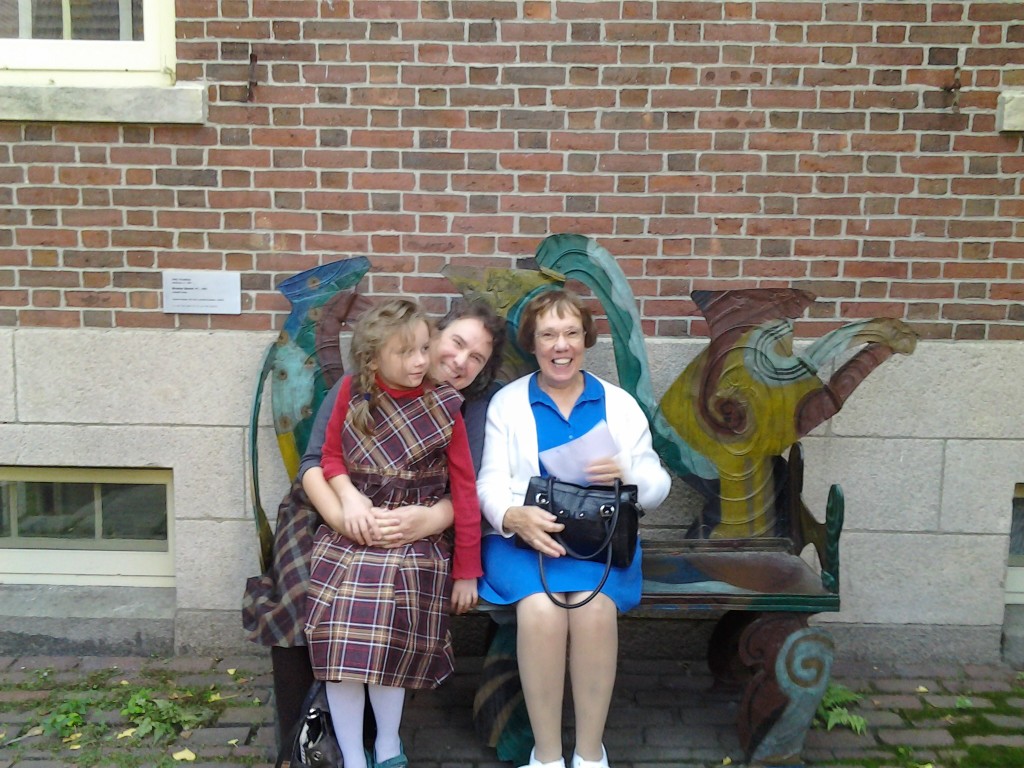 Special food is important for footsore field trippers, especially ones who are forgoing Sunday Afternoon naps, but little gardens and benches are great for maintaining umph.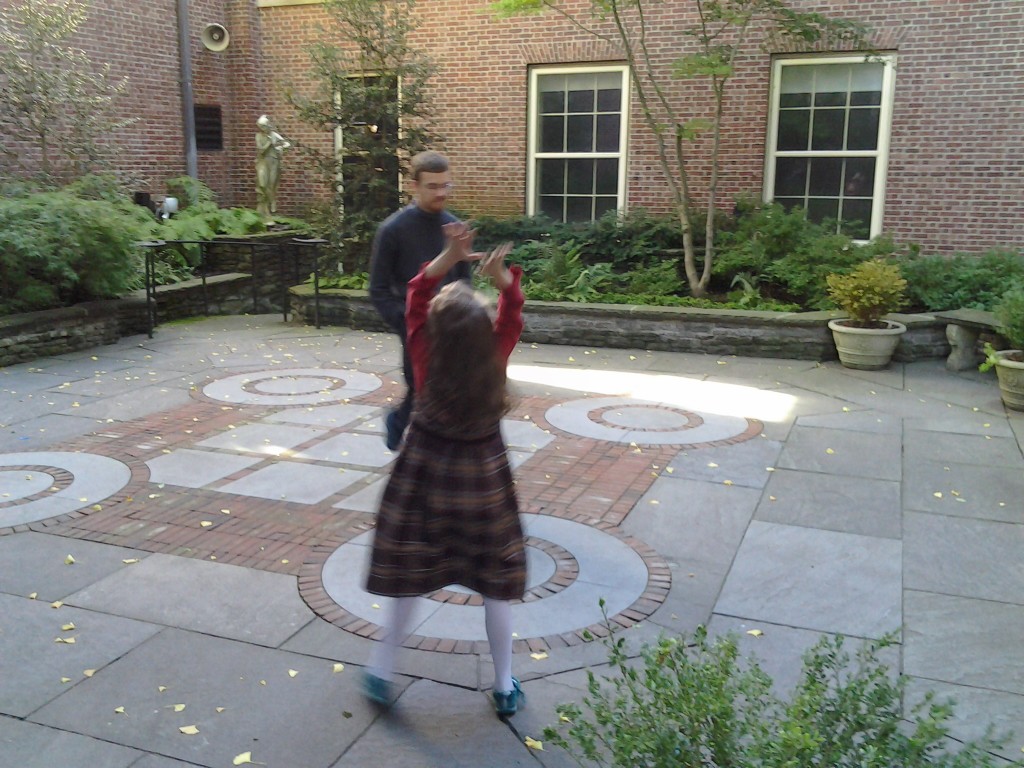 K, of course, did not miss her nap at all.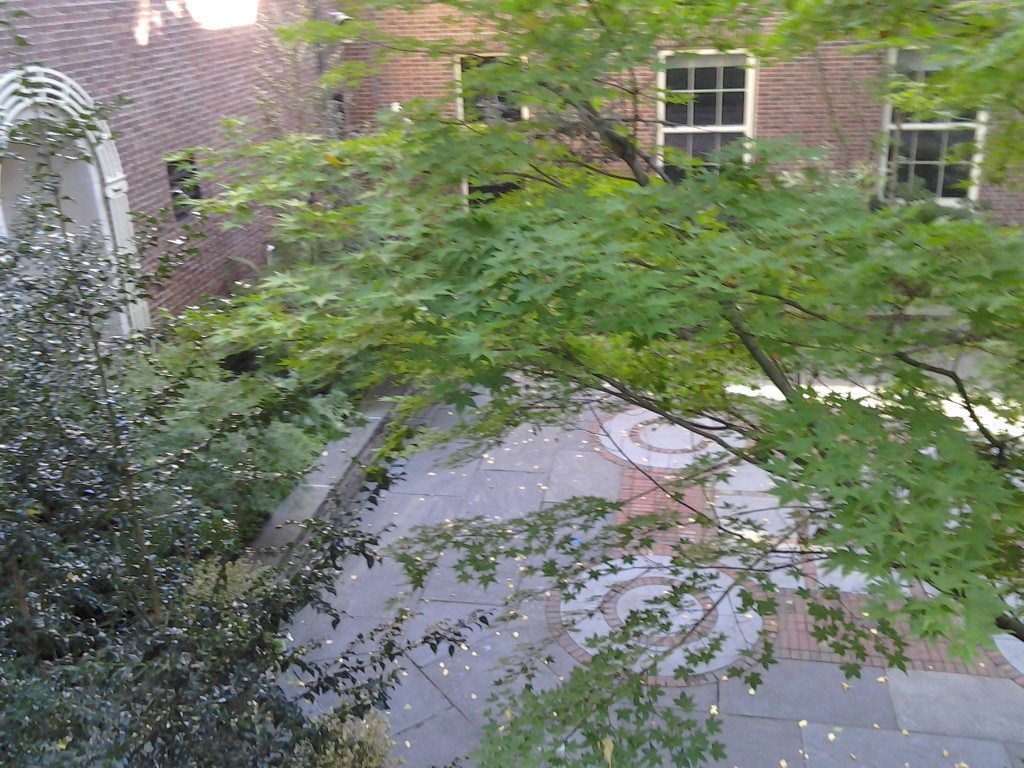 We were tired when we got home. And footsore. But we made a snack, rested, skipped evening church (not my Mom, she soldiered on) and were thankful. Did K especially seem to draw more? Not really, but that guilty voice is quieted in my head, and Dan expressed a desire to go back some Sunday afternoon, now that we know how to get there and where to park. Mom especially liked watching the young teens talk to each other about the pieces, history they'd read, and become better friends. Ben reminisced about field trips we took years ago.
I was so grateful I didn't have to be the only adult driving in a city.
Related Posts via Taxonomies