It was above freezing yesterday, since we've had temperatures below zero (F) that's quite the temperature difference. We were charmed. And I didn't want to set up a Mailchimp list for the testing coop, so K and I took a walk in the snow. I walked on what sidewalks were clear, and she clambered on all the snowbanks.
Having the camera meant that she wanted to pose.
And document tracks.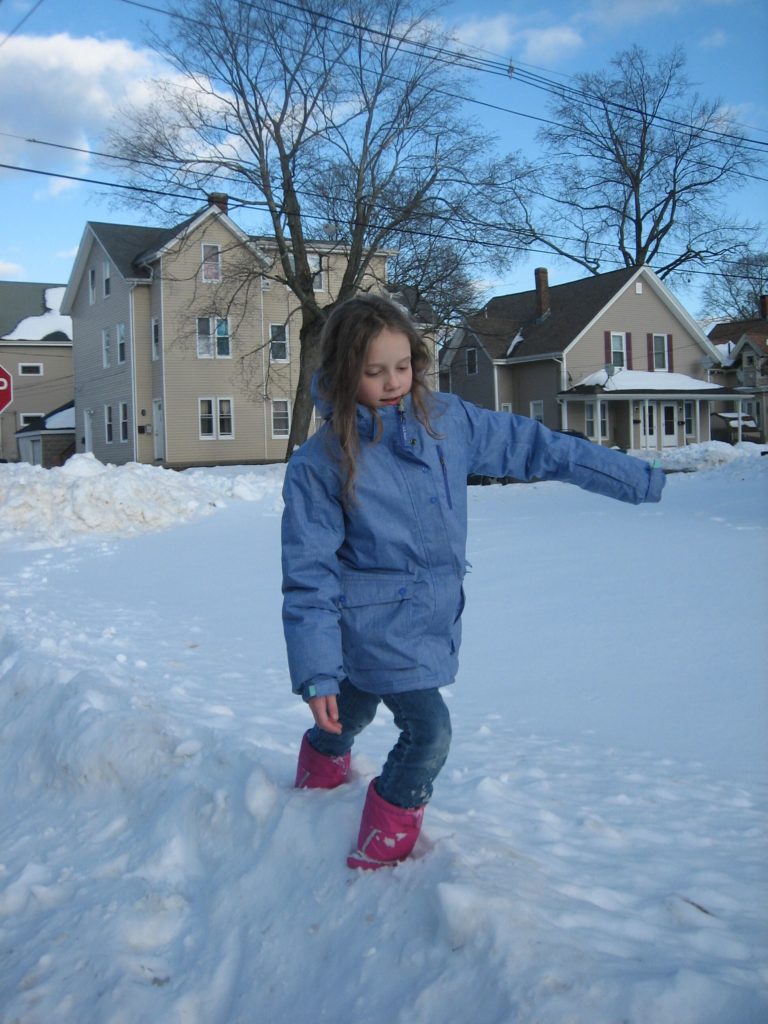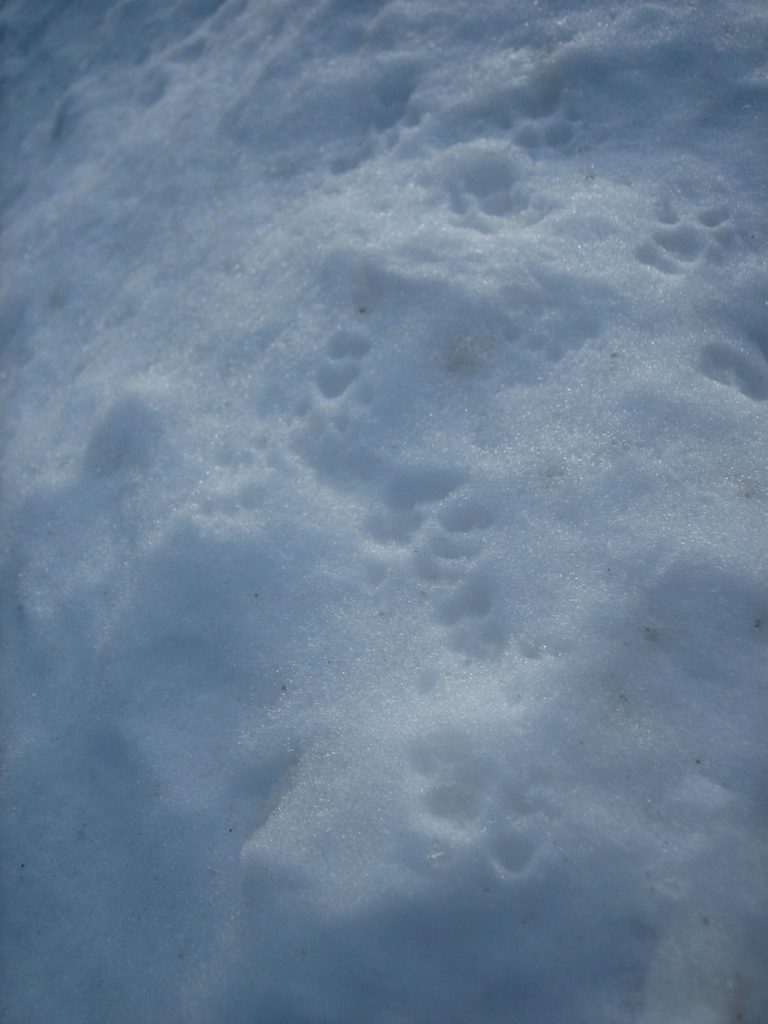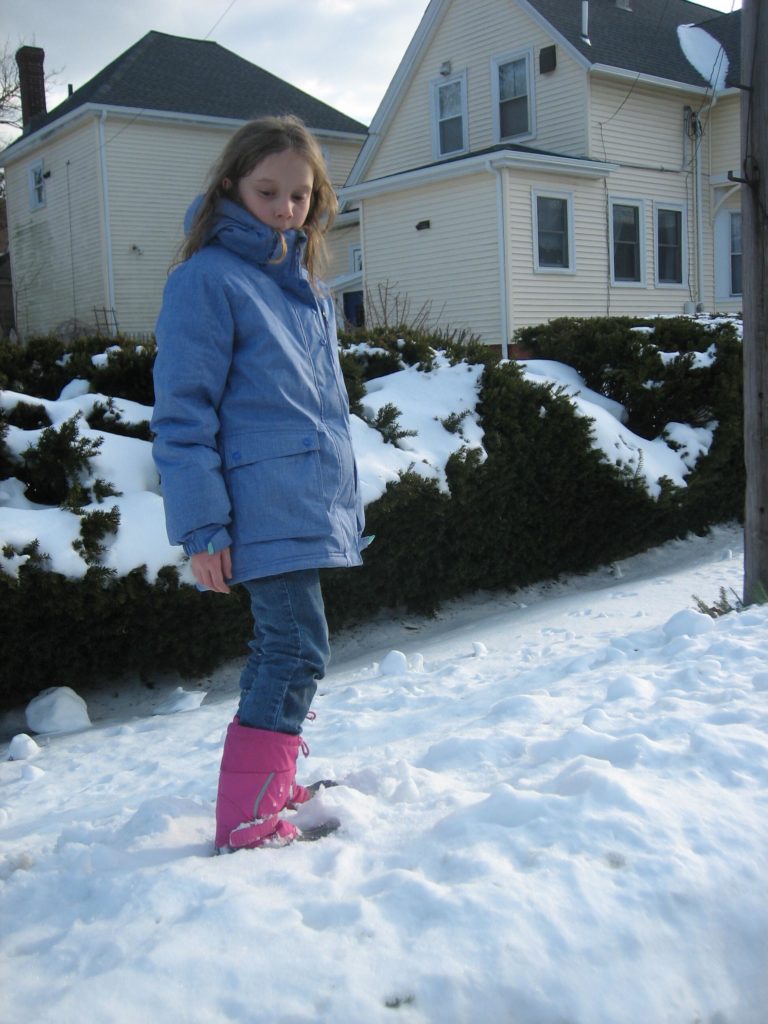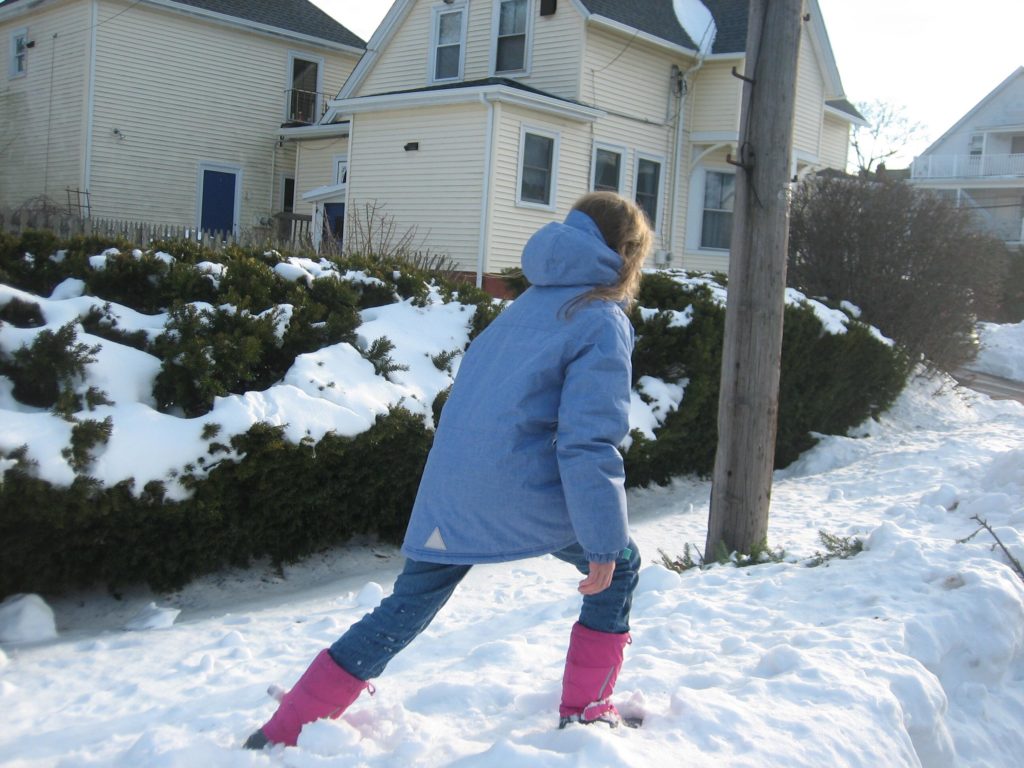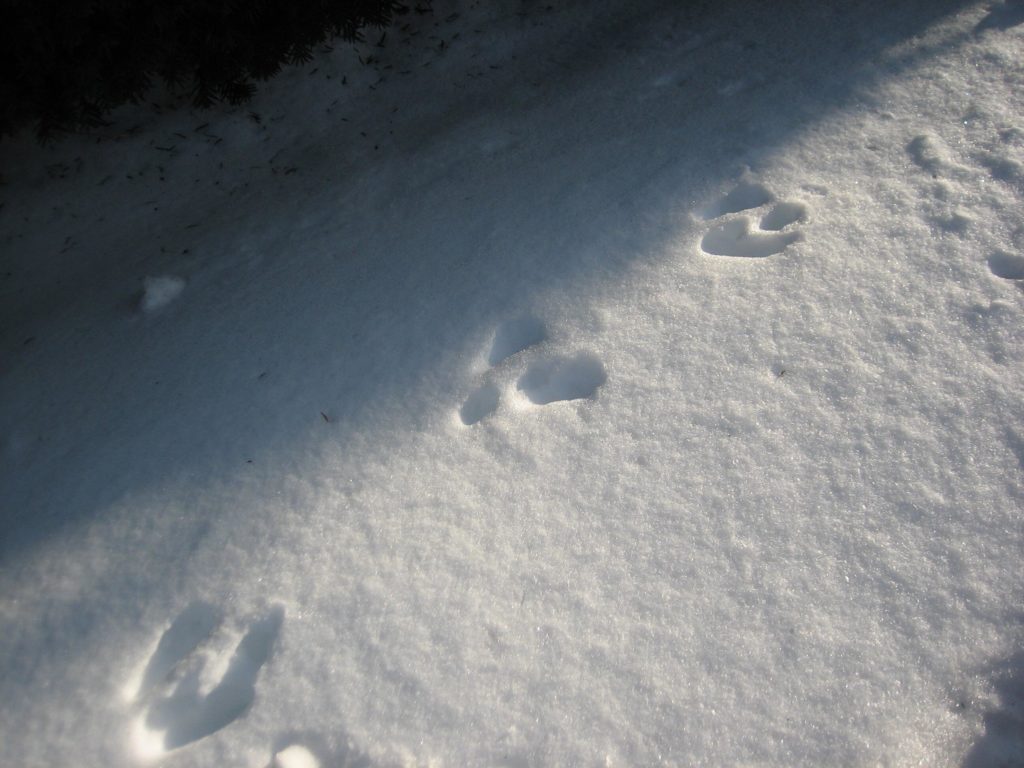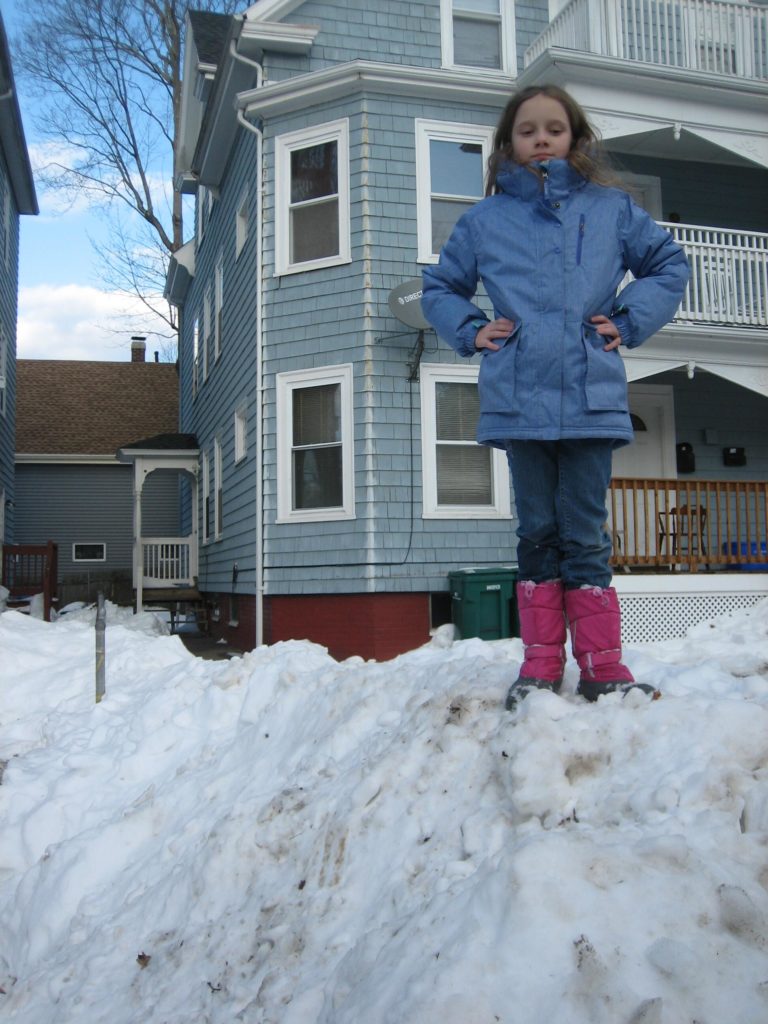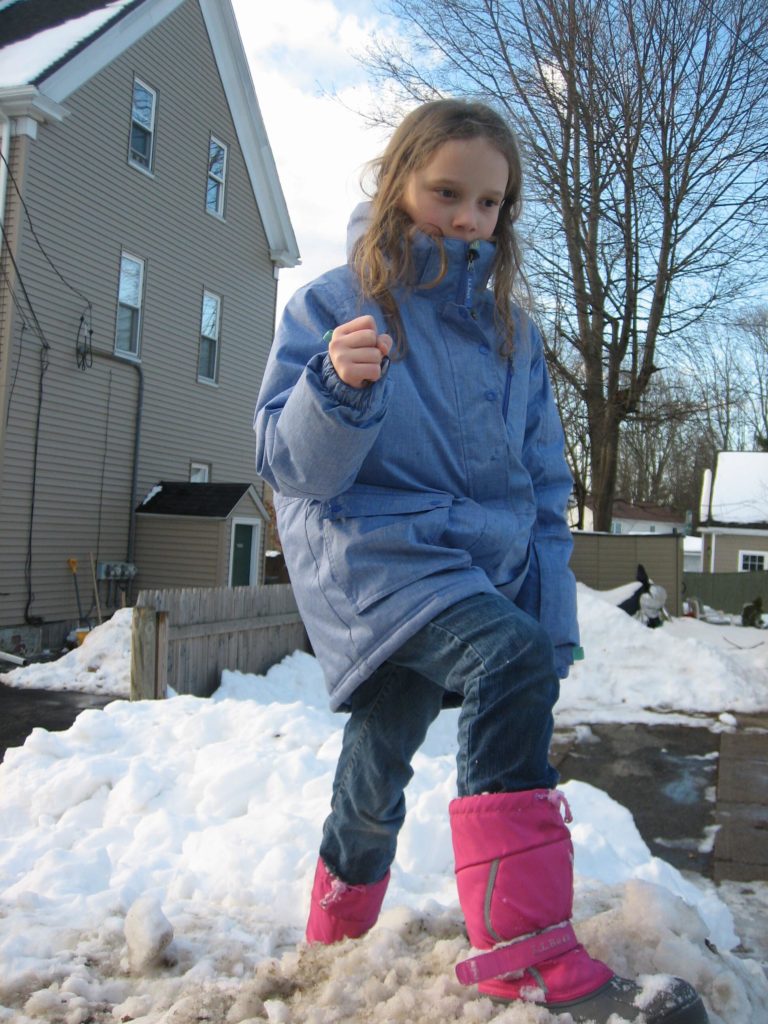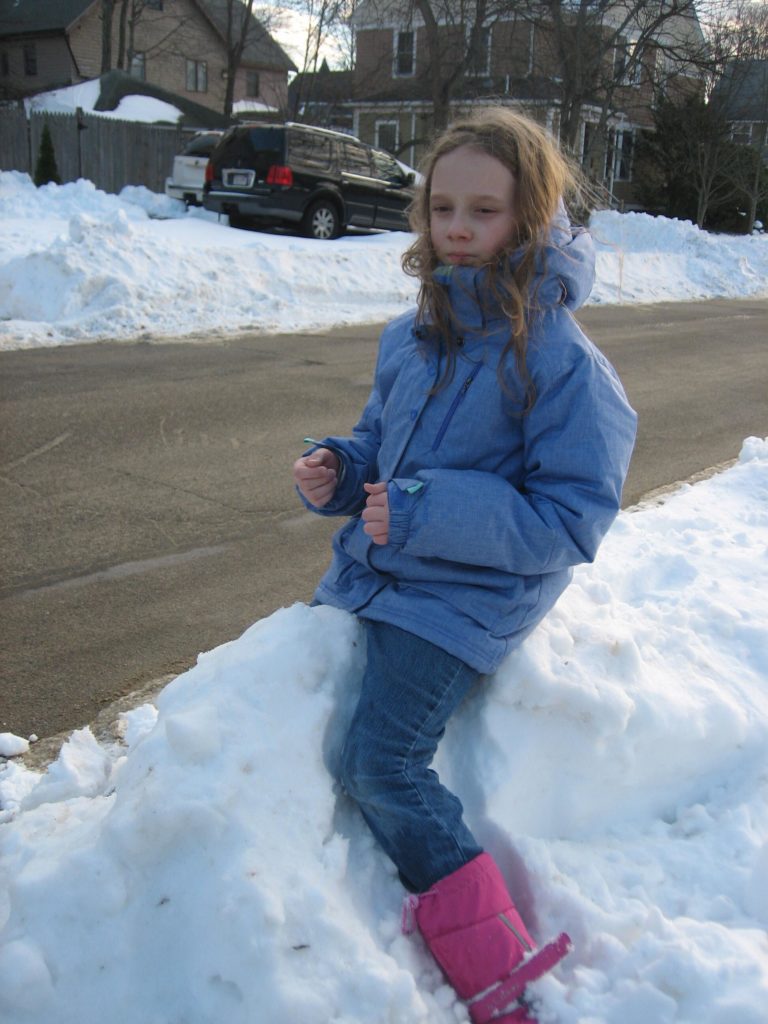 Related Posts via Taxonomies