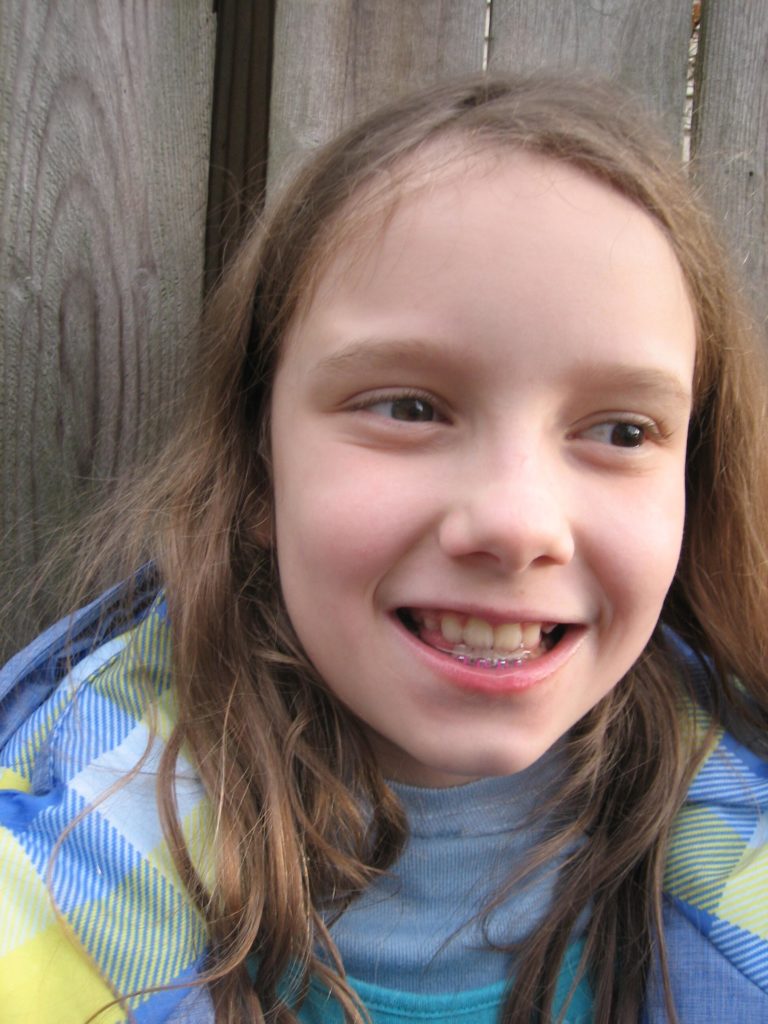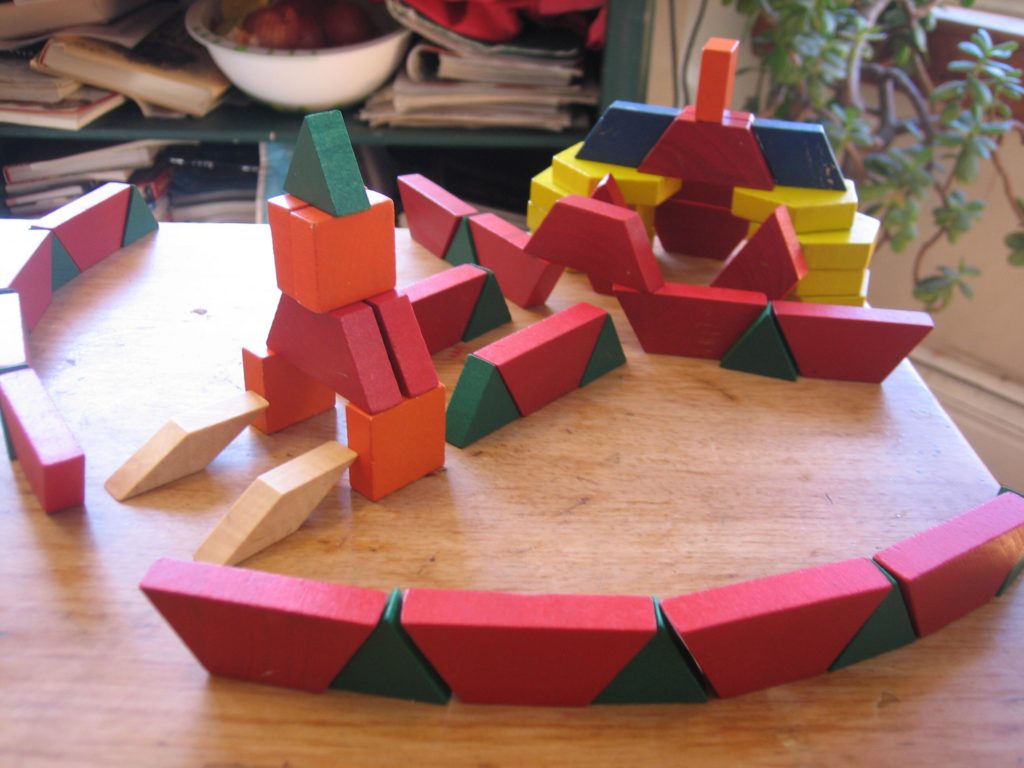 I meant to use the pattern blocks to show some multiplication with fractions (a  hexagon is a whole, triangle a sixth, trapezoid a half, parallelogram a third).  But it's been a while since we've pulled out the blocks.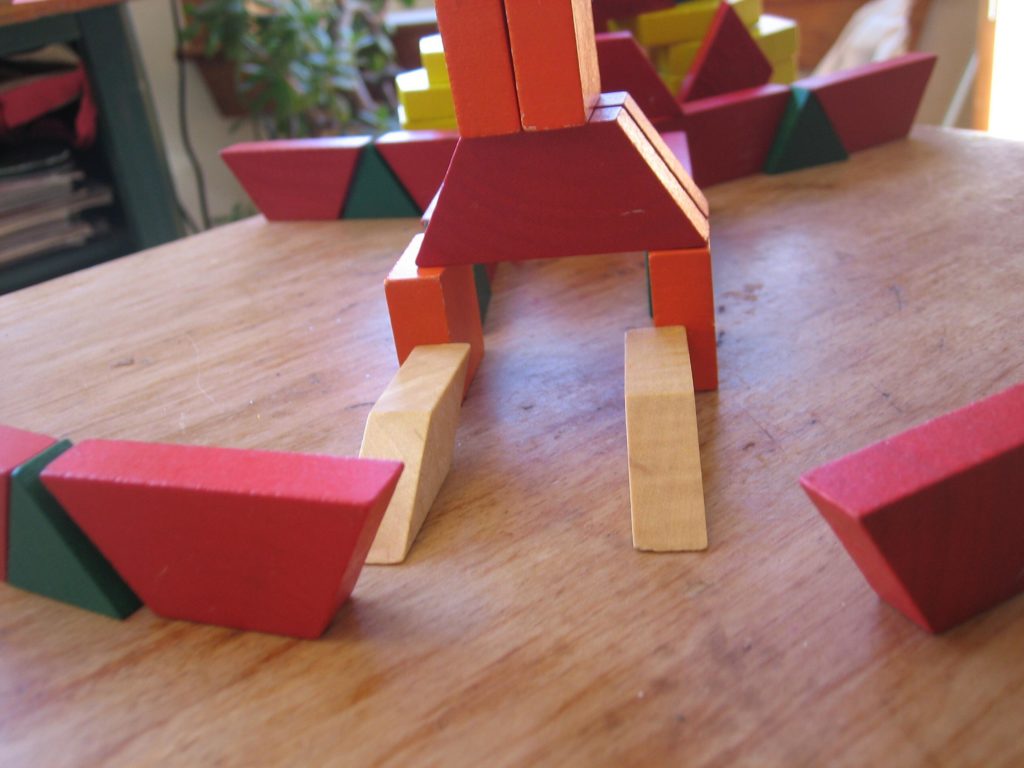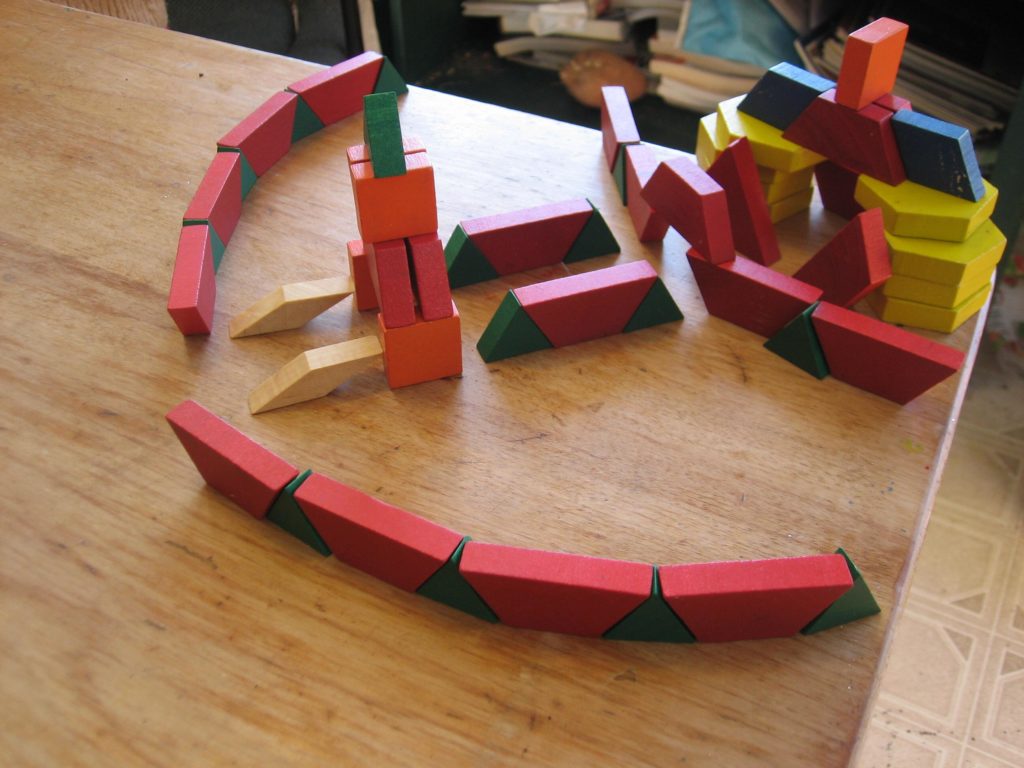 I forgot that they are pretty.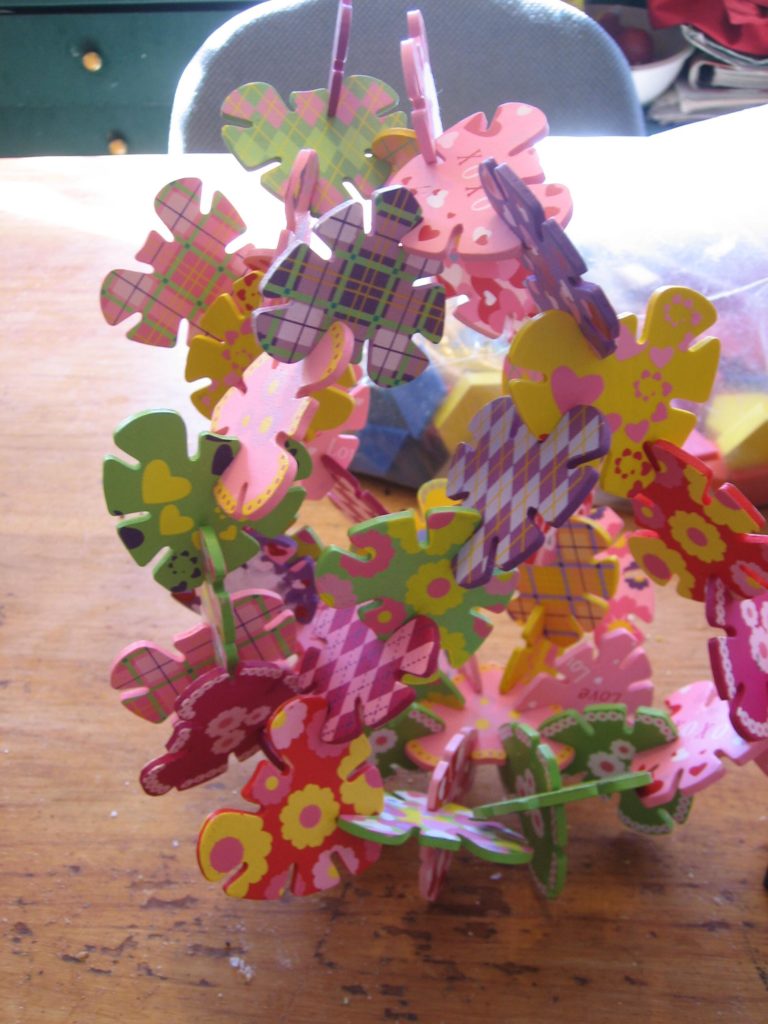 Aunt Paula says always give your students time to goof off with manipulatives before teaching with them.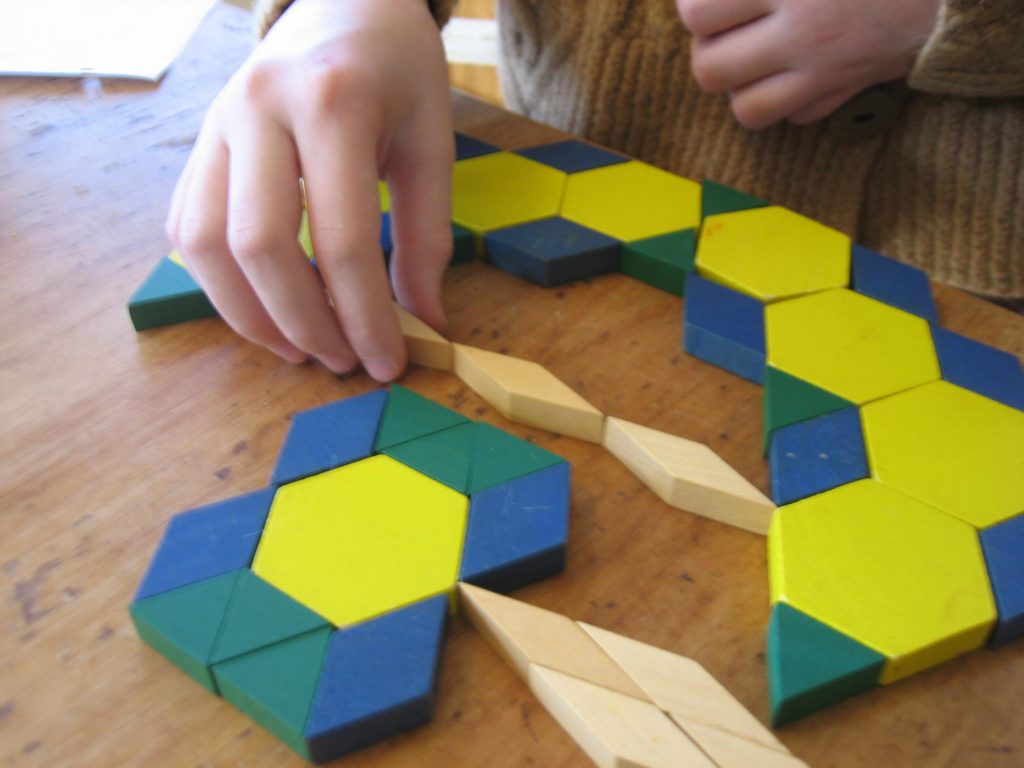 so K made a Minecraft style arsenal.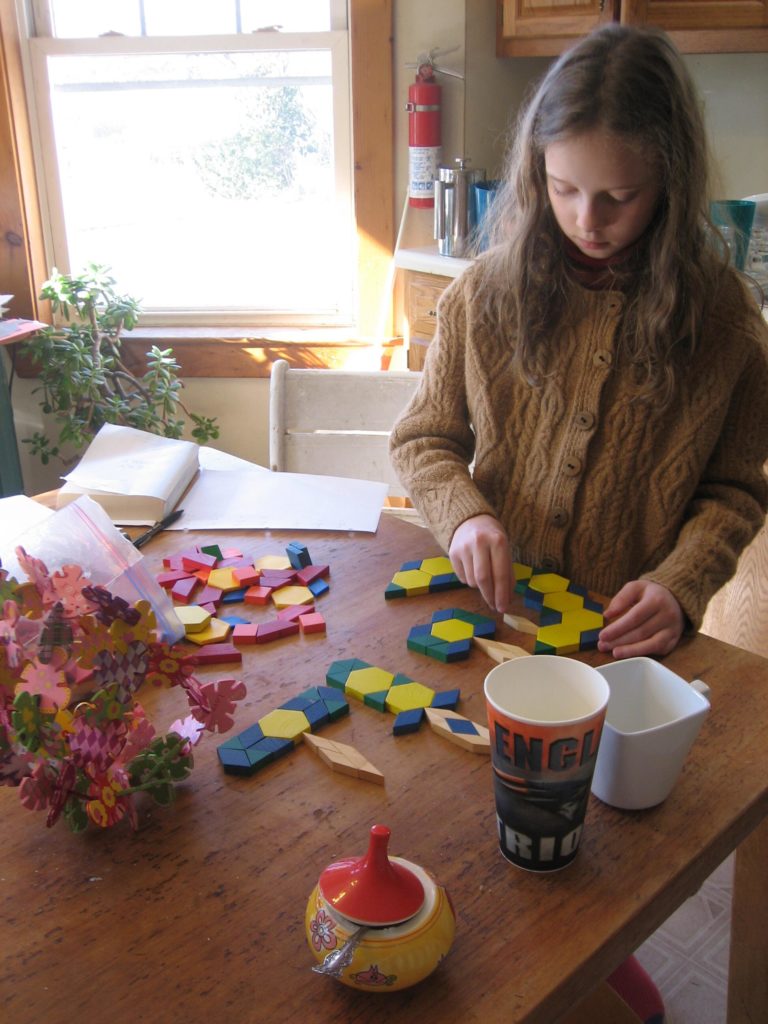 and then we got back to fractions.  She build the palace while I read her the history lesson.
Thanks Aunt Paula, it could have been a very frustrating morning, but we got everything in, the fractions made sense, and no one cried.
Related Posts via Taxonomies