Meet our neighborhood's Dominant Tom; KiKi.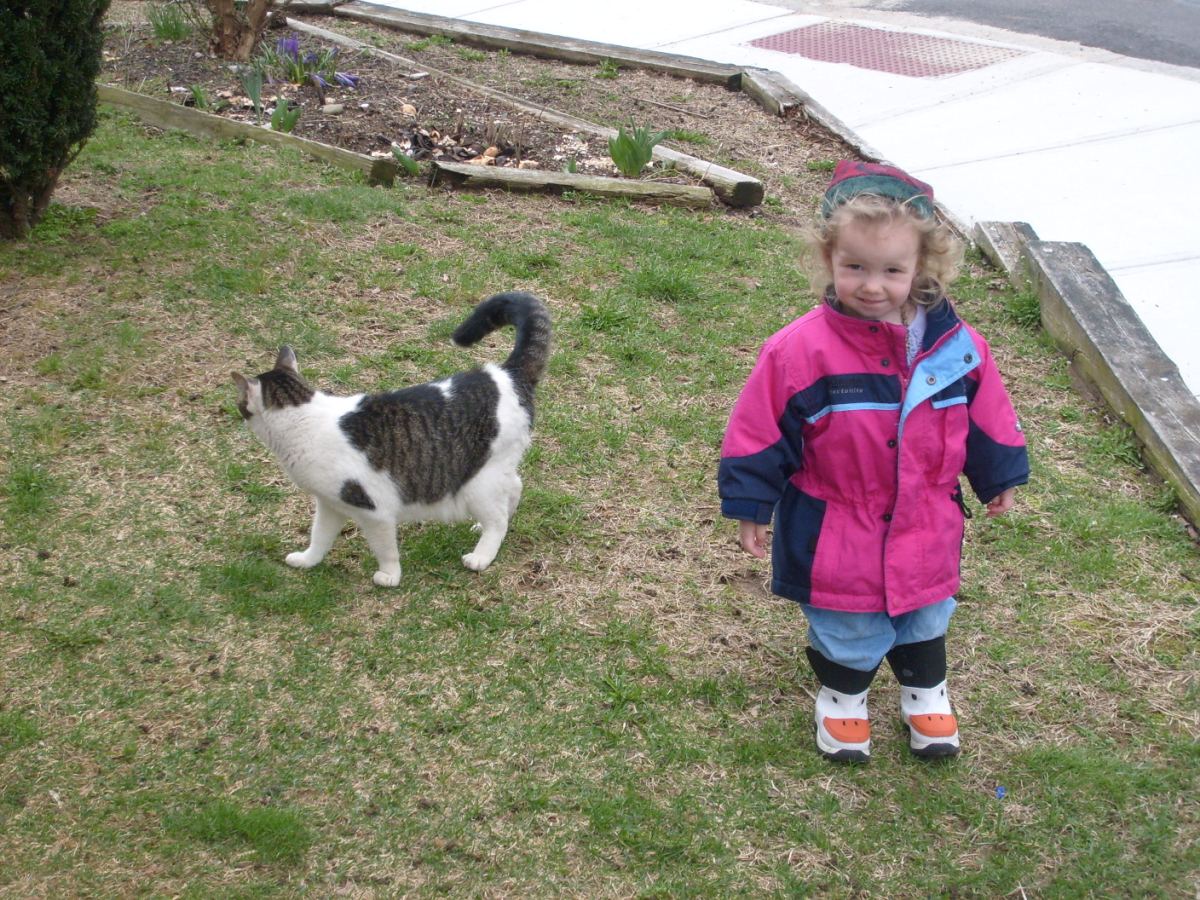 I saw him win a fight in the middle of the street. He sat up like an Egyptian statue, as his rival slunk backwards. KiKi was still enjoying his pre-eminence, when an SUV turned the corner, and slowed to avoid hitting him. KiKi stared down the bumper for a moment, then remembered himself, and sprinted off the road.
The other day, he me-owed at K, then marked her ankles, well, her knees.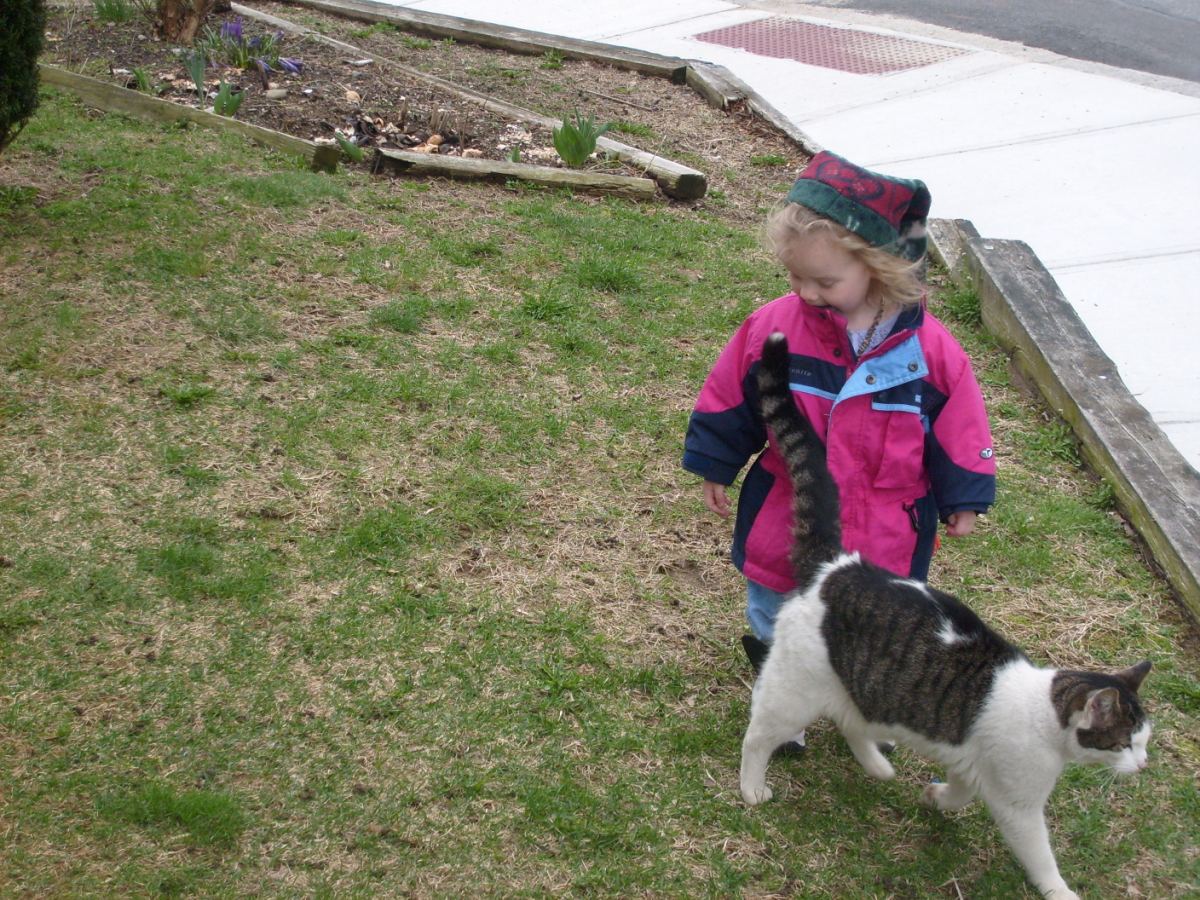 and allowed her to pat him.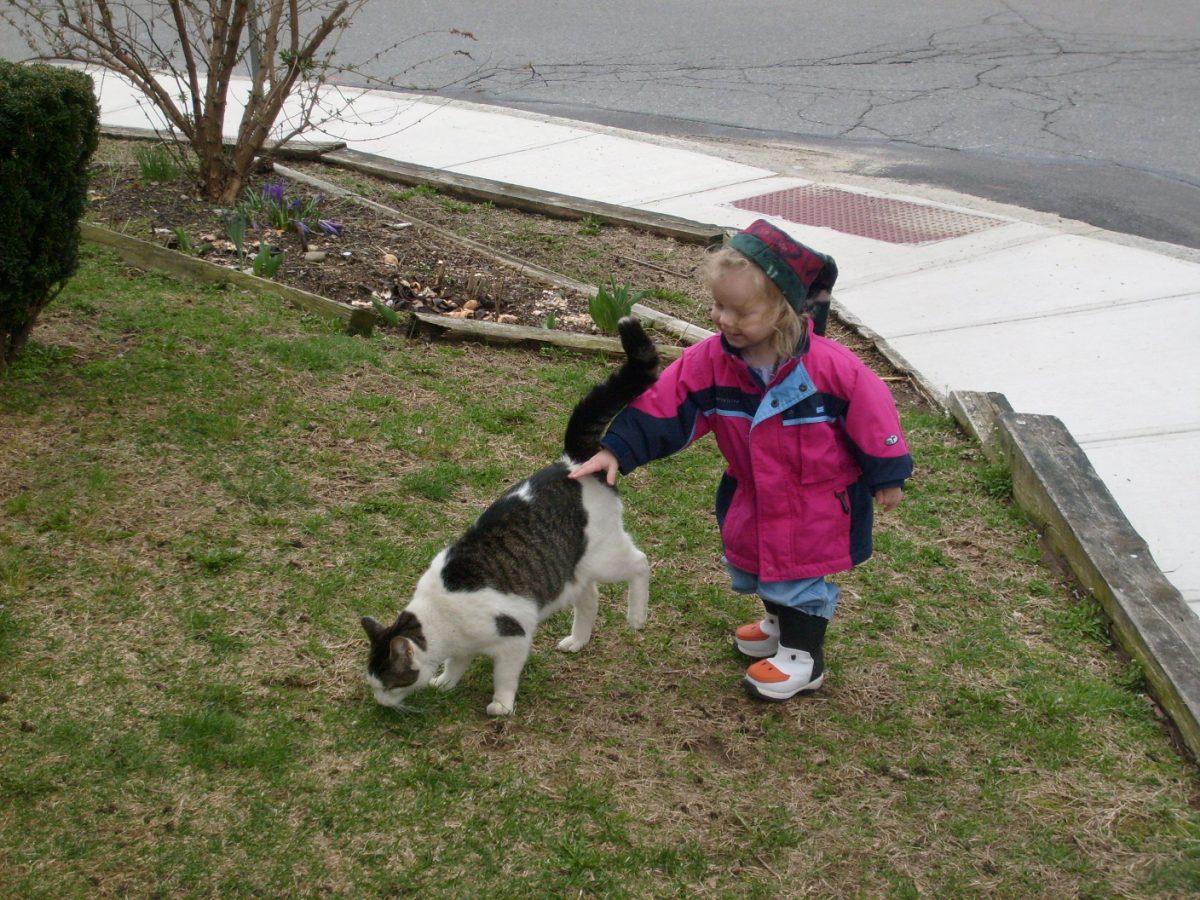 She was thrilled.
Related Posts via Taxonomies