When I get asked this question, the tone usually implies that I have lost my mind.  Maybe I have.  Of my serial obsessions, leading Eagle's Wings Co-op stands out as a real adventure.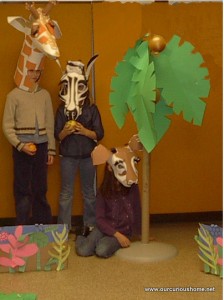 As usual, whenever I mention what else I do on top of my basic duties, Dan's kind partnership explains a lot.  I'm not sure why he thought it was cool for me to learn how to do this – but I think he likes to see me enjoying new research projects.  Maybe he likes being a sounding board at 4:30AM?
The rest of it is explained by Coleen, Christine, Kim, Connie, Michelle, Jamie, Sue, Lynn, Debbie…and all the other Mothers, Fathers, Grandparents, big sisters and neighbors that have worked with us over the years.  I gave away the treasurer job right away, the next year Coleen took over announcements and catching details I missed.  She was the coordinator while I was in China and when K was born (and the boys caught chicken pox immediately afterwards.)  This year we are adding a board, because I'm slipping on too many details, and we have 95 people.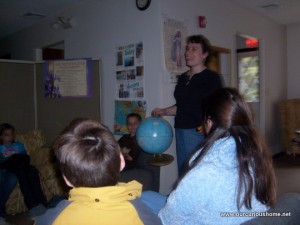 The year I started, I gathered advise from lots of people who have lead before in other homeschool or civic groups.  I borrowed Coaching your Kids to be Leaders from the library – starting with book for children or about children is often a good introduction to any subject.  (My Mother-in-law's tip)  I read up on co-op structures at A to Z home's Cool,  read and re-read the chapter on co-oping in Debra Bell's Ultimate Guide to Homeschooling. Now there is Carol Topp's e-book, and a facebook group for leaders.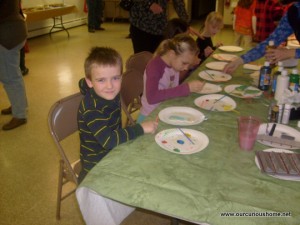 I made mistakes, apologized for mistakes, delegated, wrote endless emails to remind everyone of what they had signed up to do, how to do it, and why.  I kept good records on my computer, I commissioned a teen to make us a data base so I could organize our classes and have people see the information, even though they changed their minds as often as flexible homeschoolers will do when they are seeking to optimize their kid's education.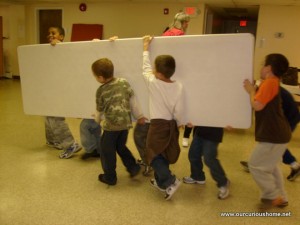 After the first year and a half, once that data base was done and Colleen the wonder woman took over announcements, running co-op was sort of automatic.  Maybe 2 weeks of the year where I have to concentrate on it, and 16 Fridays of having to be more extroverted than I'm able to sustain for more than half a day.  I don't think I'll crash every Friday afternoon now that I'm a gluten-free celiac.  I also anticipate that the new, larger co-op will flow smoother now that we have a board. (Me, Colleen and the other Christine, the one Dan says is so competent she's scary – that's a complement.)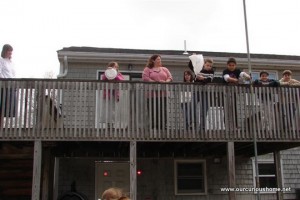 As much as possible, I tried to make sure that the co-op was part of our homeschool, not in competition with it, so if there was an art class, we didn't do home drawing at home, we did something else.  If co-op had a science class, that was that week's science.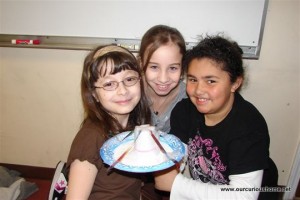 Did it take away too much from kitchen table school?  Sometimes.  Especially before the data base.
But I count as a learner too, and I learned how to lead a meeting, how to negotiate, how to compromise, how to network, how to motivate volunteers, and how to end a planning meeting before everyone falls asleep.  The following year when the lady who had organized our church's VBS became ill, I realized that if I could organize a co-op, I could organize a VBS.  So I did – Dan picked up a lot of slack that summer, Ben learned some new chore skills too.  M was old enough to feel left out if he didn't have any chores, though too young to accomplish very much.  K wasn't born yet.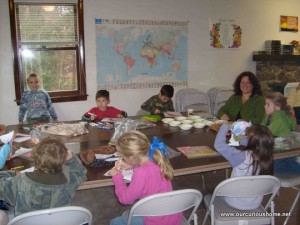 Every once in a while Ben tells me he feels a bit stuck – same house, same 4 people, same library, same jogging route.  I remind him that he has a YMCA membership, a lot of allowance money saved, and he knows where the commuter train to Boston is.  He has gone to the New England Aquarium by himself, and he's working on recruiting a friend to go with him to the Harvard Museum of Natural History – he wants to see the glass flowers again now that he can appreciate them, and that stuffed tiger of nightmares, it's just more fun with friends.  When I hear him on the phone, explaining to his friends' parents that he was just thinking of them taking the train together with cell phone and a map, but he could get an adult to chaperone if they'd feel better – he sounds like me.
Only manly.
Especially when he proclaimed, "A packed lunch saves money."
Related Posts via Taxonomies