I now have map of the Cartunk Wildlife Preserve in my purse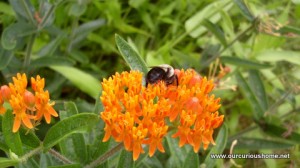 We walk there during Ben's flute lesson, his teacher has moved into smaller quarters, that don't have a lawn to play on.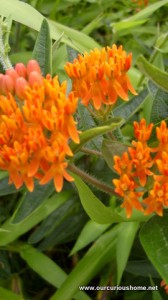 We know we can walk the red loop and have time to pick up Ben after his lesson, but the longer loops beckon – just a bit further? See some other sorts of trees? get away from the moquito-y swampy bits? Though those parts have the best boardwalks.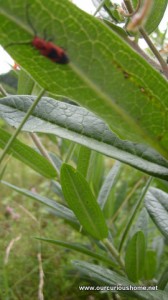 The meadows smell sweet, and the bluebirds and swallows are acrobatic over our heads, but it's hot there.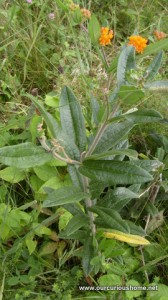 This week K fell asleep in the car on the way to lesson, so we parked in the shade by the prettiest house on the lane with a big garden. The owner drove up and asked if I needed help – I explained I was just parked near his garden to enjoy it and the shade until my son's lesson was done. I was a bit shameless in my praise of his garden, but when M mentioned how charming the nuthatches were climbing down the trees upside down, any lingering homeowner's annoyance vanished.
He invited us to walk in the garden, which coincided with K waking up.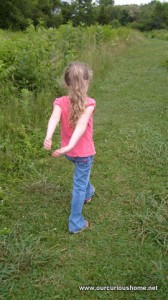 He and his wife hauled all the stone, and preserved the older trees when the house was put in.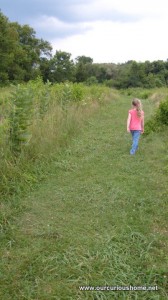 I'll have to get photos of that garden next time K konks out on the way to lessons.
It turns out her unusual sleepiness was a prelude to a summer cold. She is worried that she'll miss the Family Fun Fair.
But it's still 9 days away, plenty of time to heal up, and lots of time for me to really get good at telling the Great Flood with gospel tie ins?
It seems forever away to K, a bit too soon to me.
Related Posts via Taxonomies