I found the project annoying honestly. I like food that looks like food, and crafts that you use, decorations take up space that projects and library books sit on.
But M knew that B had made a gingerbread house, he had never done it and we don't want any Jacob and Esau stuff going on…not that it was JUST a tit for tat kind of thing, M was genuinely charmed by the whole idea.
The construction trouble started when I decided to use the recipe for gingerbread that tastes good, not the one that is as sturdy as plywood. It didn't work in the teflon cast iron mold.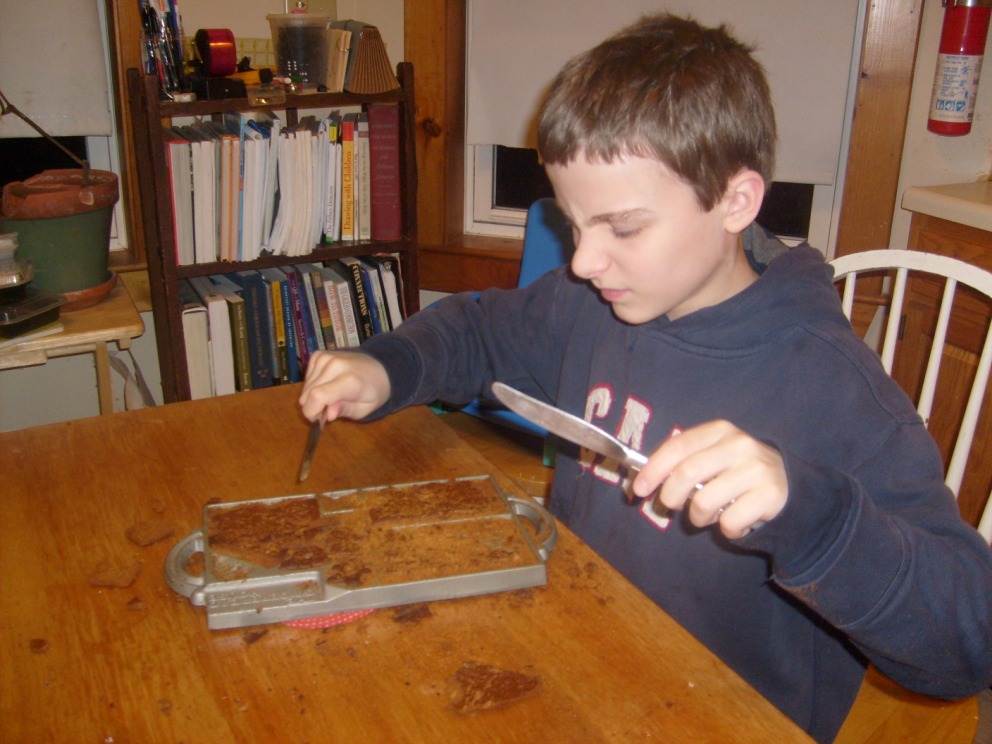 (Thanks B!)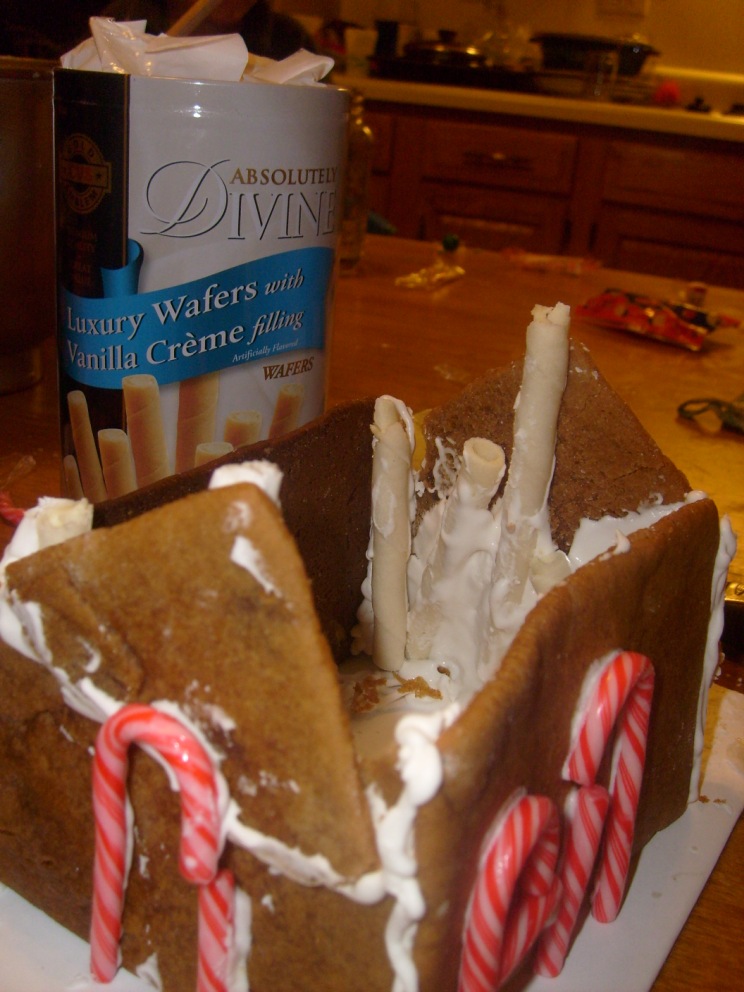 I used a crazy amount of icing, and rolled cookies as re-bar. It finally stayed up, although one wall has now collapsed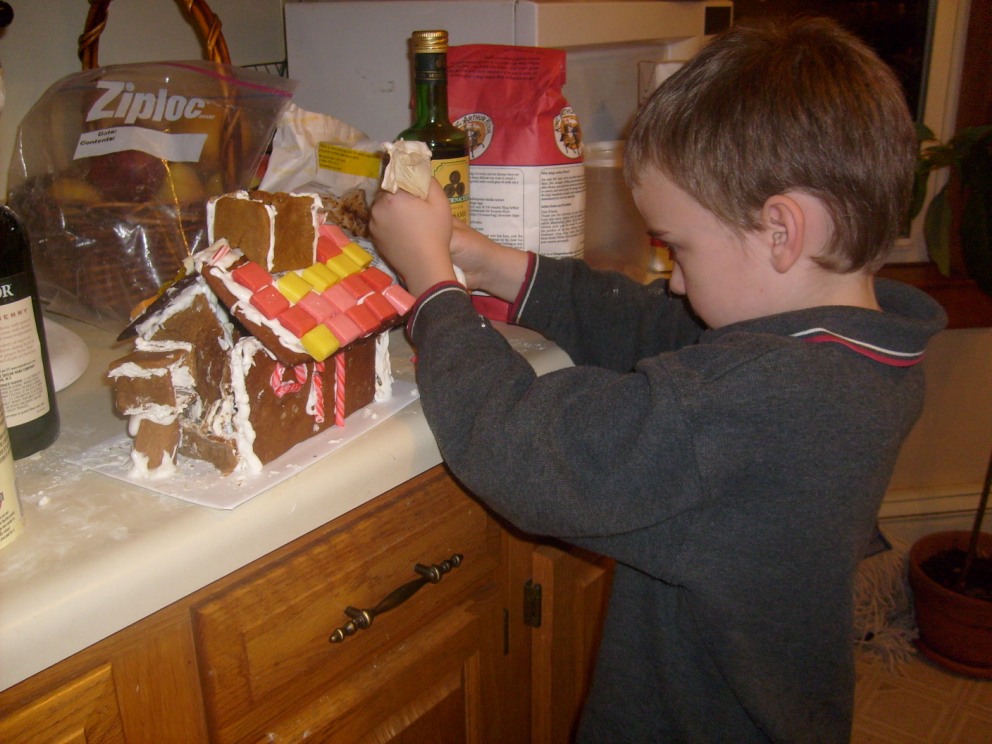 M actually got good control over the pastry bag, about a minute before the seam gave way, it was left over from the last time we made gingerbread houses, when B was…7?


Now, I know that M finds the idea of eating chocolate Easter Bunnies hard, so I'm still not sure if we are actually eating this house (and gingerbread-man holding a candy apple)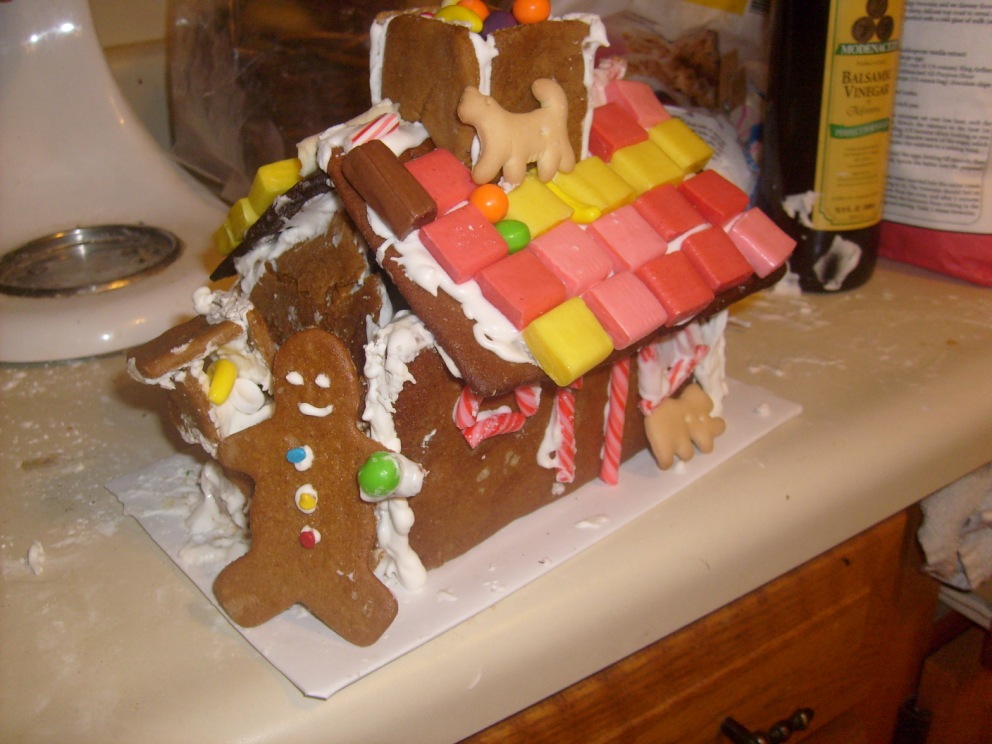 or if we will throw it away after it is stale and moldy, but something happened between the royal icing getting everywhere and the gingerbread walls drooping and breaking in the humidity that was completely worth it: M noticed my frustration and said to me gently, "Momma, it doesn't have to be perfect, we just have to do our best."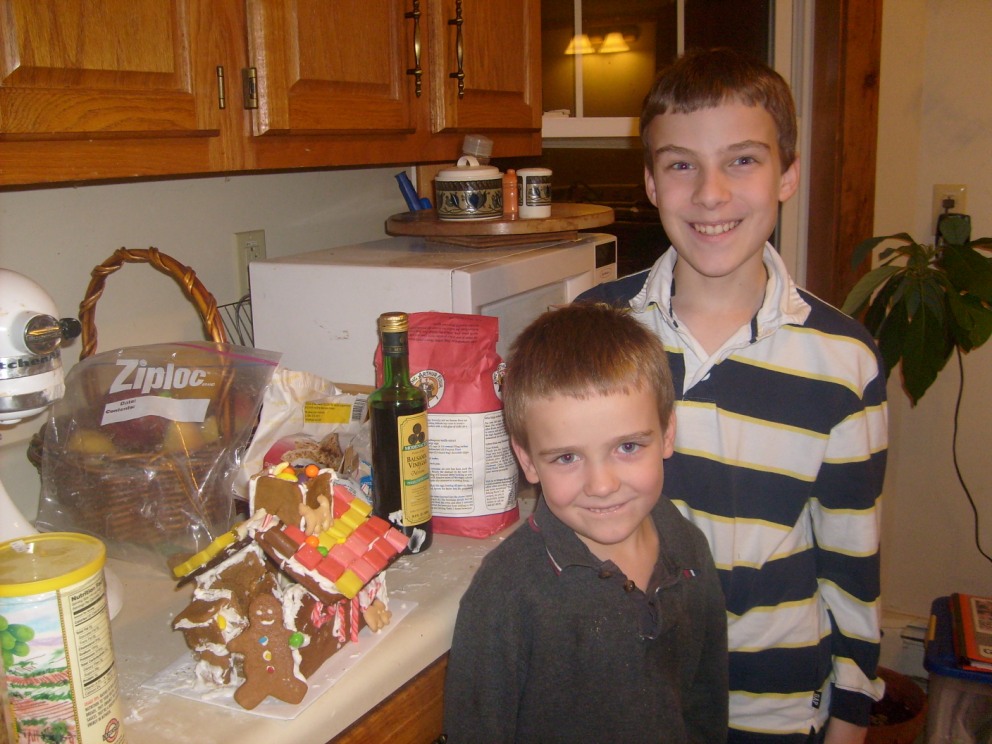 He really was listening when I calmed him down after math-worksheet meltdowns.
Related Posts via Taxonomies