My week and a half of sick kids (and sick self) was officially over yesterday.  I got to teach my own co-op class, see friends, and even drive my friend-who-took-my-kids-to-co-op-while-housebound's kids to co-op because she was sick.  It's rare to be able to help a person who usually helps me out.
In my discussion class, the outer circle of the 'Socratic Circle" pointed out that when I 'helped' the inner circle get talking, I tended to keep talking too much.  It figures.  They want to try another discussion class next Fall though – we need another great topic – perhaps we could pick a short novel they are all going to have to read anyhow…I'll have to check the reading lists.
B and the other teens got a head start on "set up time kid wrangling" and got the younger kids playing games.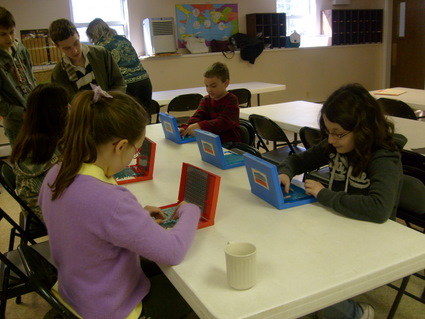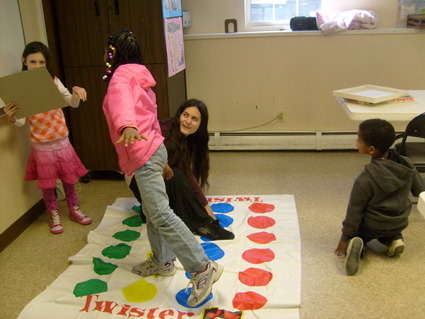 The new appliances for the kitchen were being delivered,  and we wanted to keep the kids out of the delivery men's way.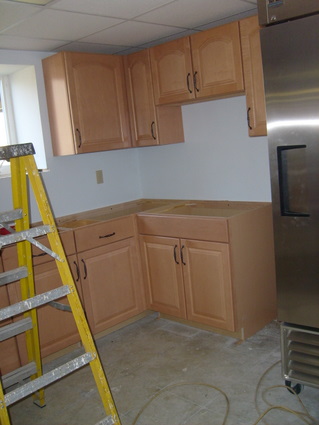 New kitchen, very exciting!
Also during setup – the curricula give away/borrow from our library table.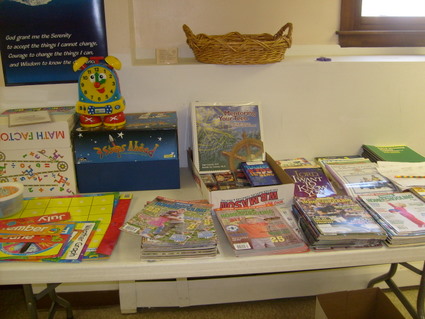 Here is K's class,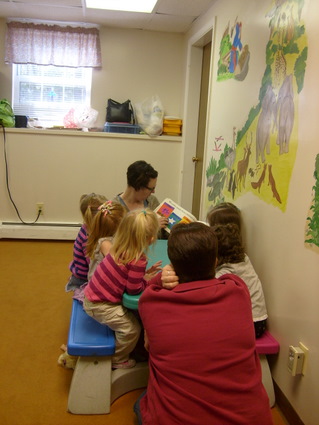 the nursery ladies split the nursery into baby area and 3 year old class.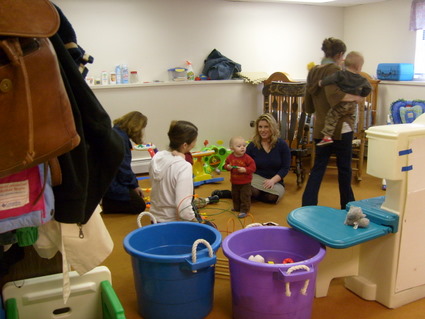 The K-2nd graders are enjoying selected activities from the 5-in-a-row curriculum.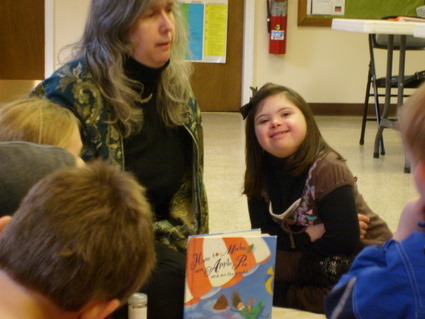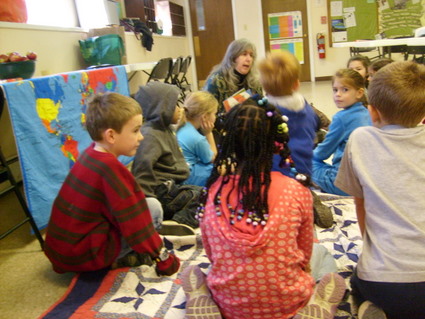 The older kids who can read and write are making their Massachusetts notebooks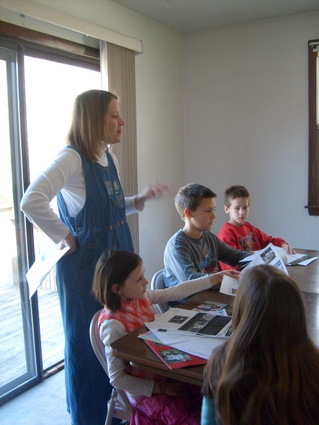 I didn't want to interrupt the Civics class, but there is M by her drawing of the three branches of government as a tree (she usually teaches Art for us).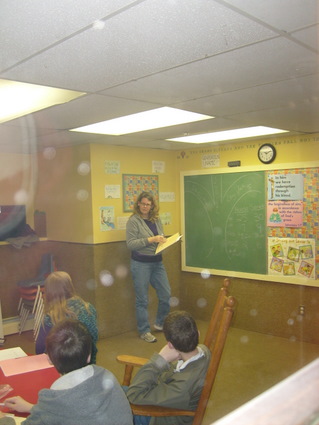 My camera battery died while trying to catch smiles from this toddler, he was smiling, but not when I had batteries! So I don't have photos for the second half of co-op, or the break time outside.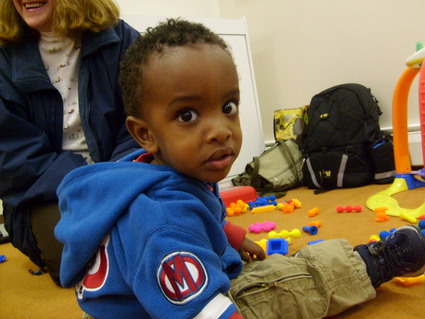 B did bring his unicycle, and some other families are packing bikes for the kids to ride during break.
Related Posts via Taxonomies