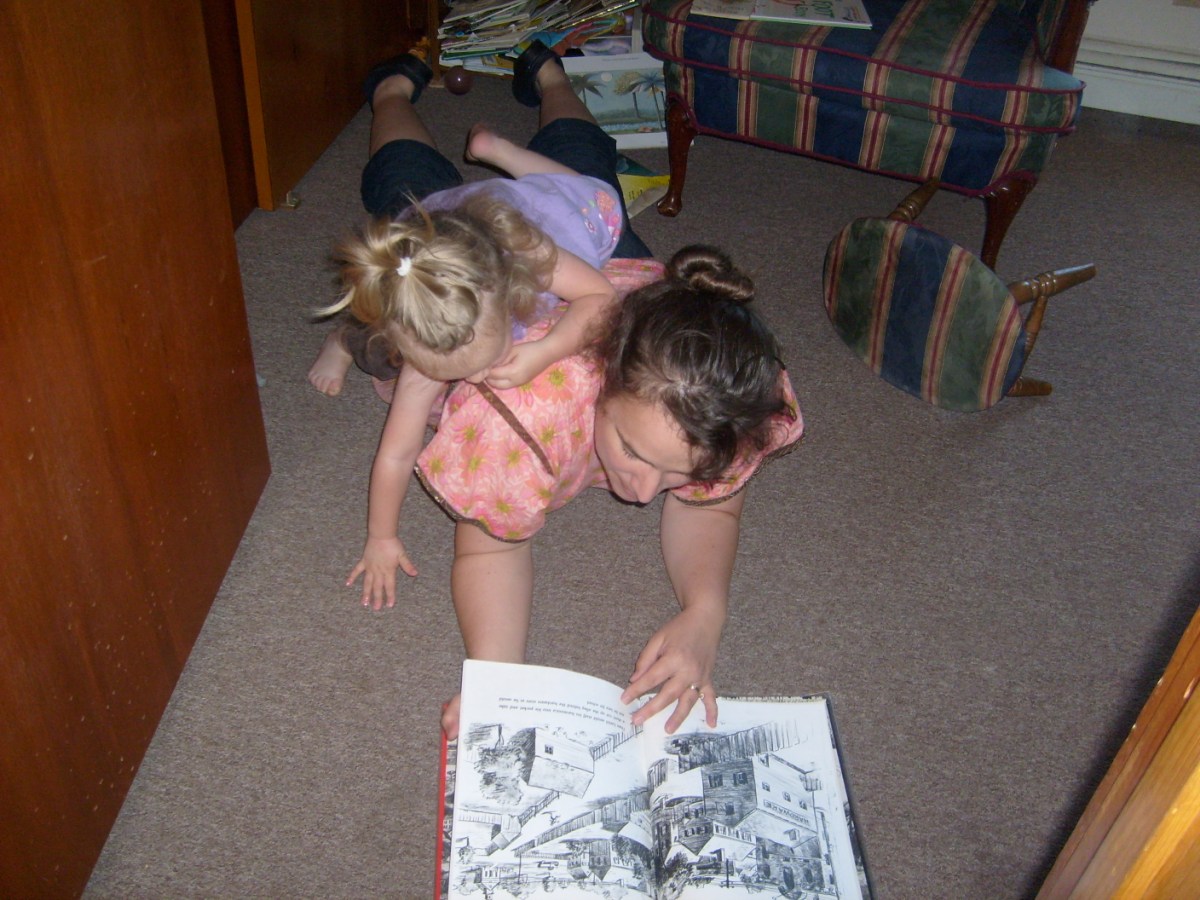 Oops, did I say she sat through it?  She climbed on my back for a better view.  I called DH that he had a photo opp.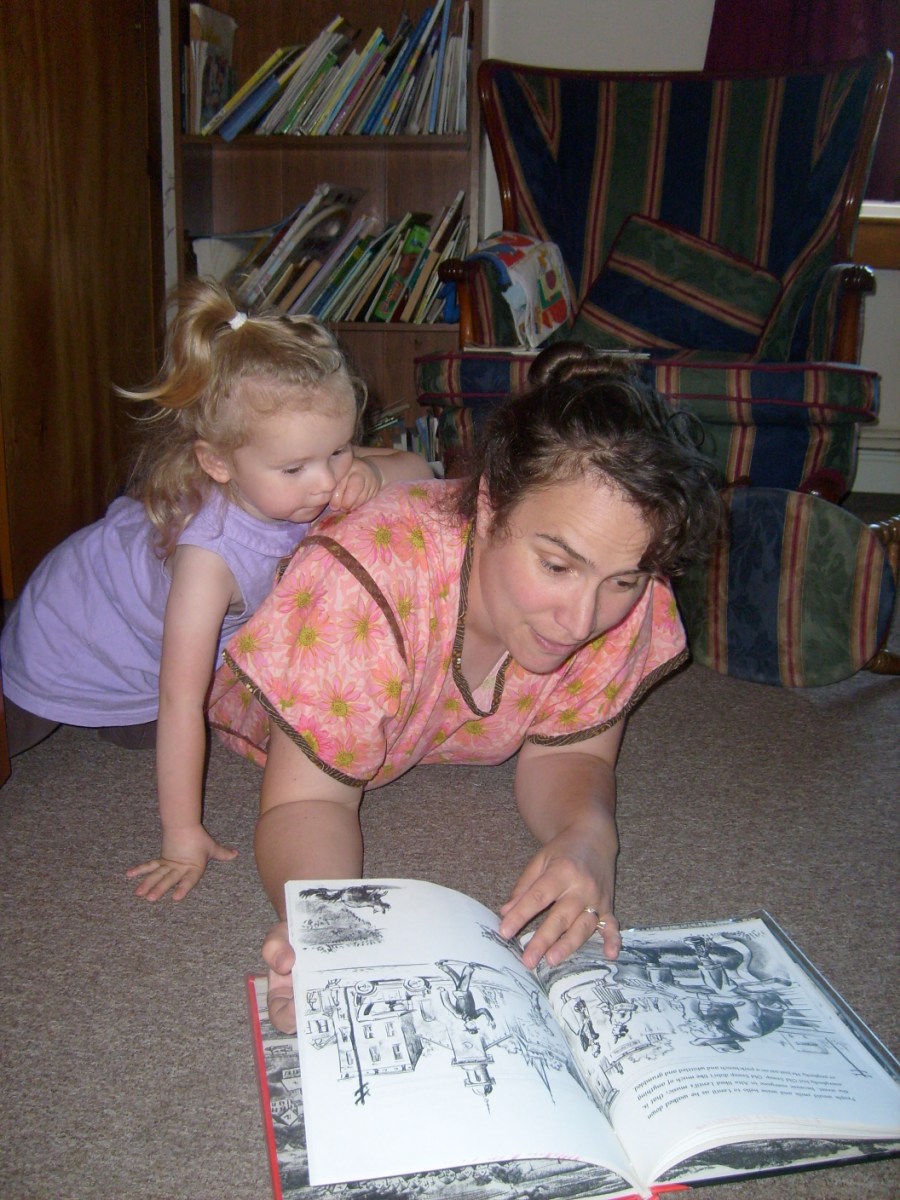 Wow, I make weird faces when I'm reading, but it's worth it to establish the books/fun connection.  At least Jim Trelease says so, and I can't usually see my own face.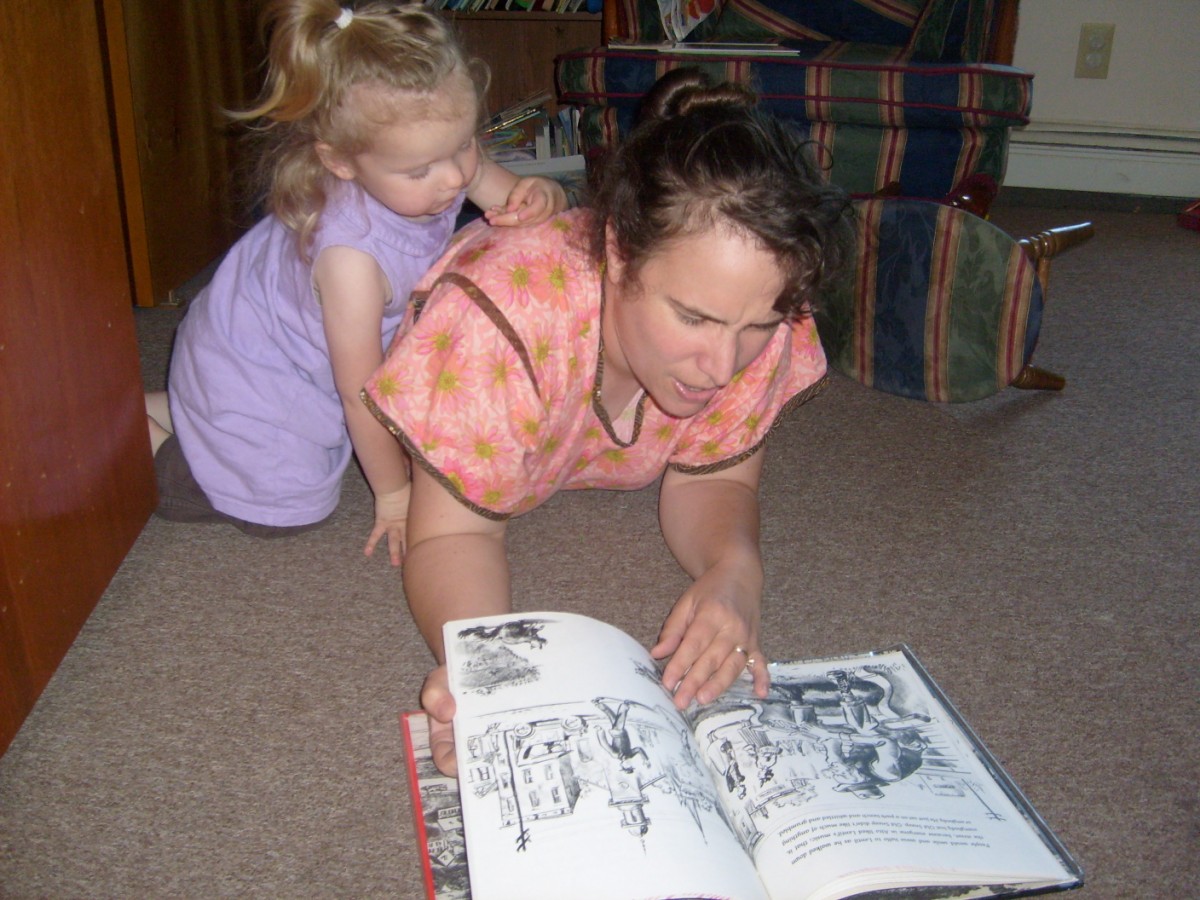 That mean old Sneep!  He's worth a wrinkled brow.
And remember, you never know what will happen when you learn to play the harmonica.
Related Posts via Taxonomies