B talked his grandfather into 4 pepper plants.  So, once we'd dug them up (before the frost, by moonlight and flashlight – B is very persuasive) they arranged to come pick up the peppers.
But mostly we hung out.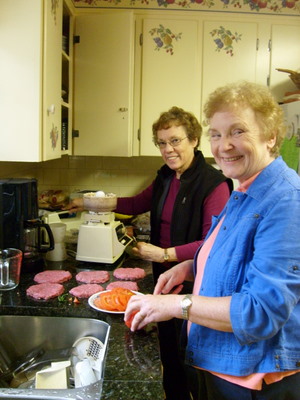 The ladies in the kitchen at my Mom's house Sunday afternoon,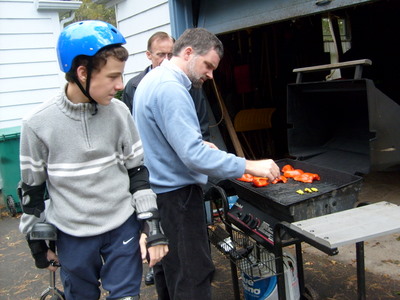 The men folk by the grill.  B had wheeled over from our house, he does that most fine Sundays.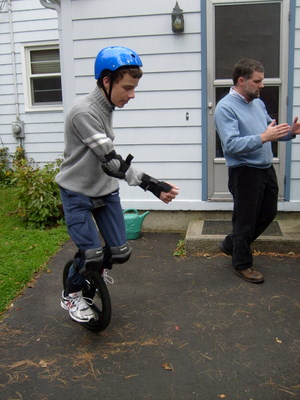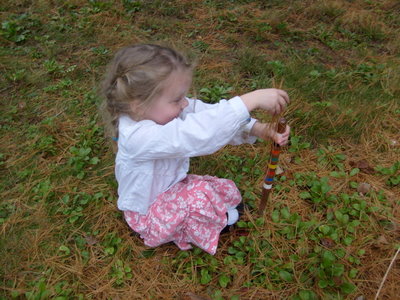 K meanwhile turned enterprising.  The garage door was open, so she brought the croquet hoops out one by one.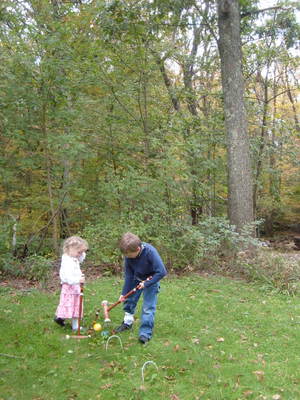 M joined her, she is very persuasive (occasionally shrill too.)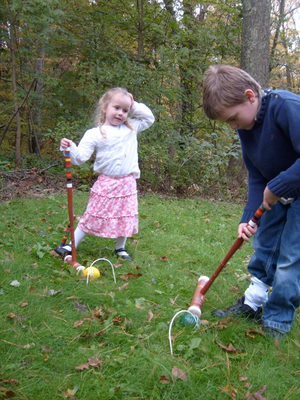 In the car shuffle to get Dan to church by 3PM to learn how to fill the baptistry so it's would still be warm by the evening service, I got a ride home, and um, had no keys, so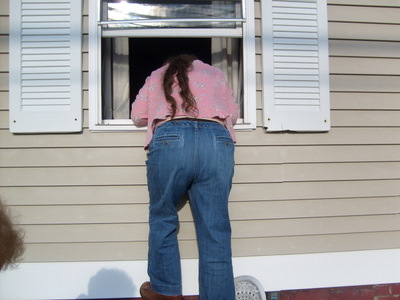 I would have finished climbing in, but I couldn't quite do it, so my father in law did.  He's taller than me.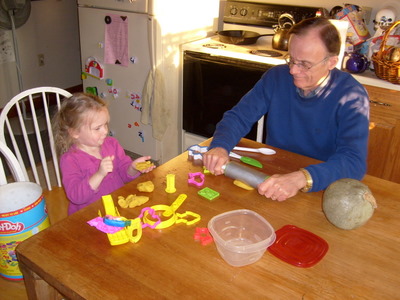 See what I mean about how persuasive K can be?
Related Posts via Taxonomies