We all caught K's cold the day after Thanksgiving.  So we are a week behind in the original homeschool plan.  I 'get' to re-invent that plan today, being Mary Pride's 'Slasher Mom.'  I'm trimming whatever does not seem to be vital to the kid's current skill weaknesses so we finish this 1/6th of the year.  Except I can't skip any algebra, Spanish or flute work, because…
Anyway, I'm so glad we are done with that cold/cough/sinus stuff.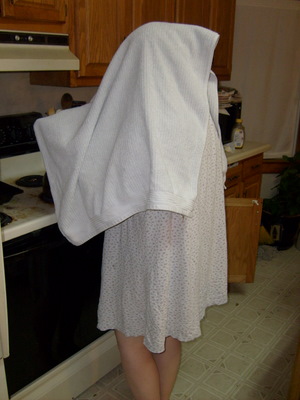 I'm told the steam came out the back of my towel like a chimney, but it doesn't show up in this photo.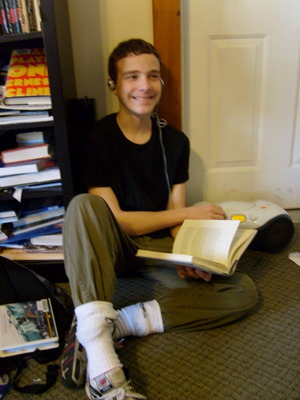 Not that there aren't compensations to a week of sickness (and no lessons).  B listened to the new Percy Jackson book on cd while reading a math book – probably one of Marcus du Sautoy's.
K also 'read.' a lot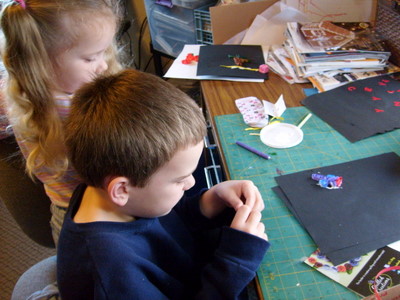 K was the first one totally well, which meant she was totally bored.  M helped her with a quilling project (she has ideas, but not the fine motor skills yet.)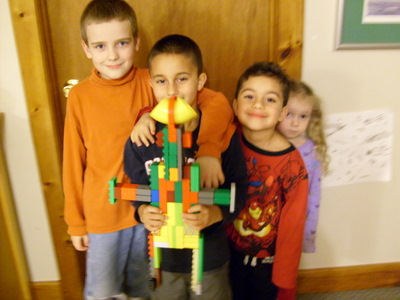 But everyone was relieved when we were declared well, and the neighbor kids could come over to make a"Bakson" model.
The new Winnie the Pooh movie was another sick week consolation.
Related Posts via Taxonomies