This Morning when M snuggled me, I asked where he'd gotten his shirt, meaning, did one of his grandmother's buy it? Did I buy it?  Was it from the great hand-me-down-clothes-continuum?
His reply?
"I got it from my closet."
K made a blanket fort in the kitchen when homeschool got interrupted by a phone call.  When I got off the phone, she asked if she could finish her worksheets in her tent.  Little hands passed me her page when she wanted the instructions read to her, I passed it back by the flap once she knew that 12 meant 2 more than 10, yes, 3 groups of 4.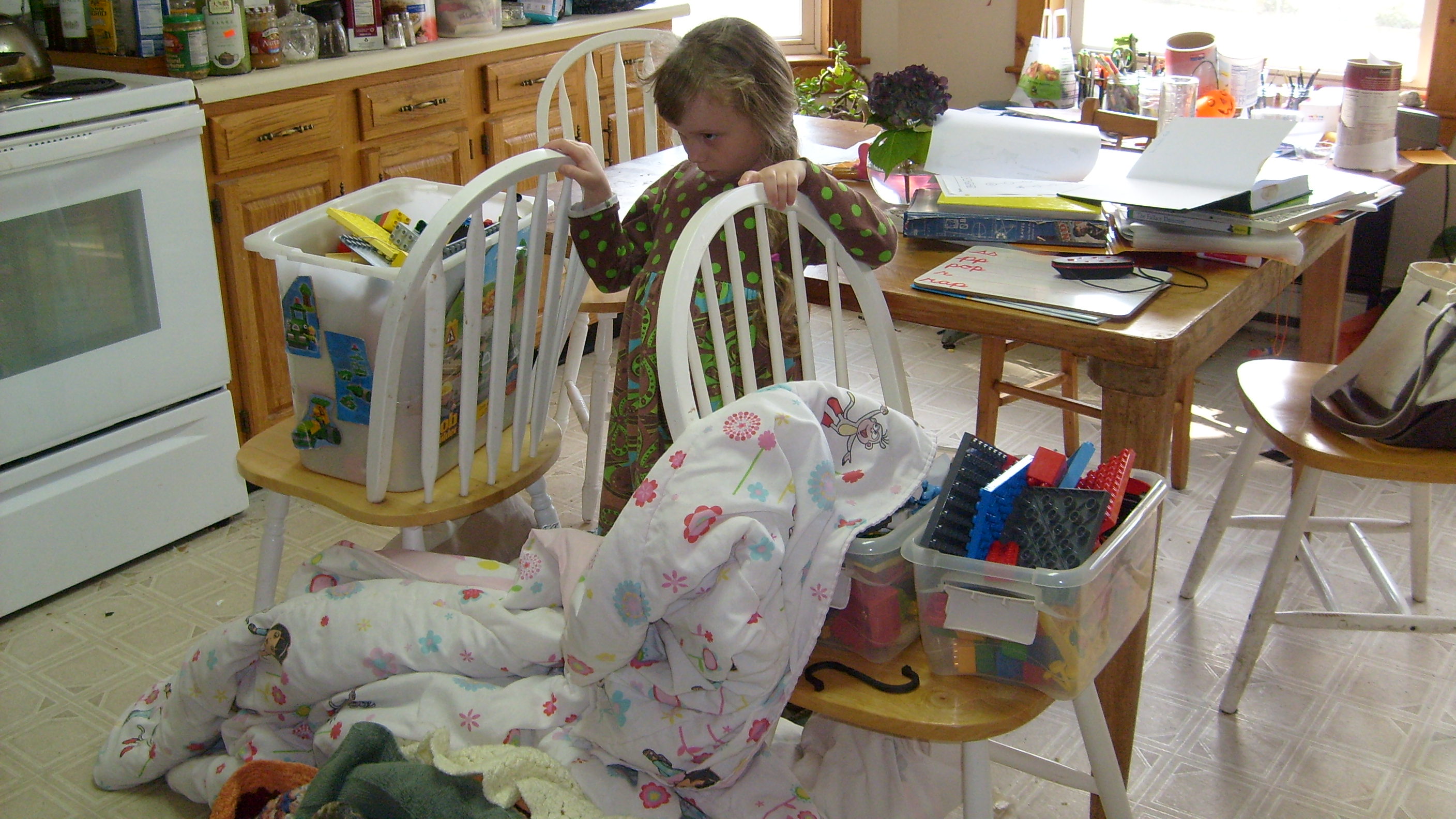 When I read a Picture Book of Florence Nightingale to K, her eyes were shining with ambition.  When I read the Adventurous Chef; Alexis Soyer, she laughed at his inventions and enthusiasm, but once his wife died in childbirth – I lost her.
I'm reading M his chapter in the Story of the Modern World at bedtimes on Mondays – so I don't traumatize K.  It's like forbidden history – K, in 4 years you too will read of revolution, dictatorship, inventions and futility, but until then, we'll stick with biographies of people who did well despite the revolution…
Related Posts via Taxonomies