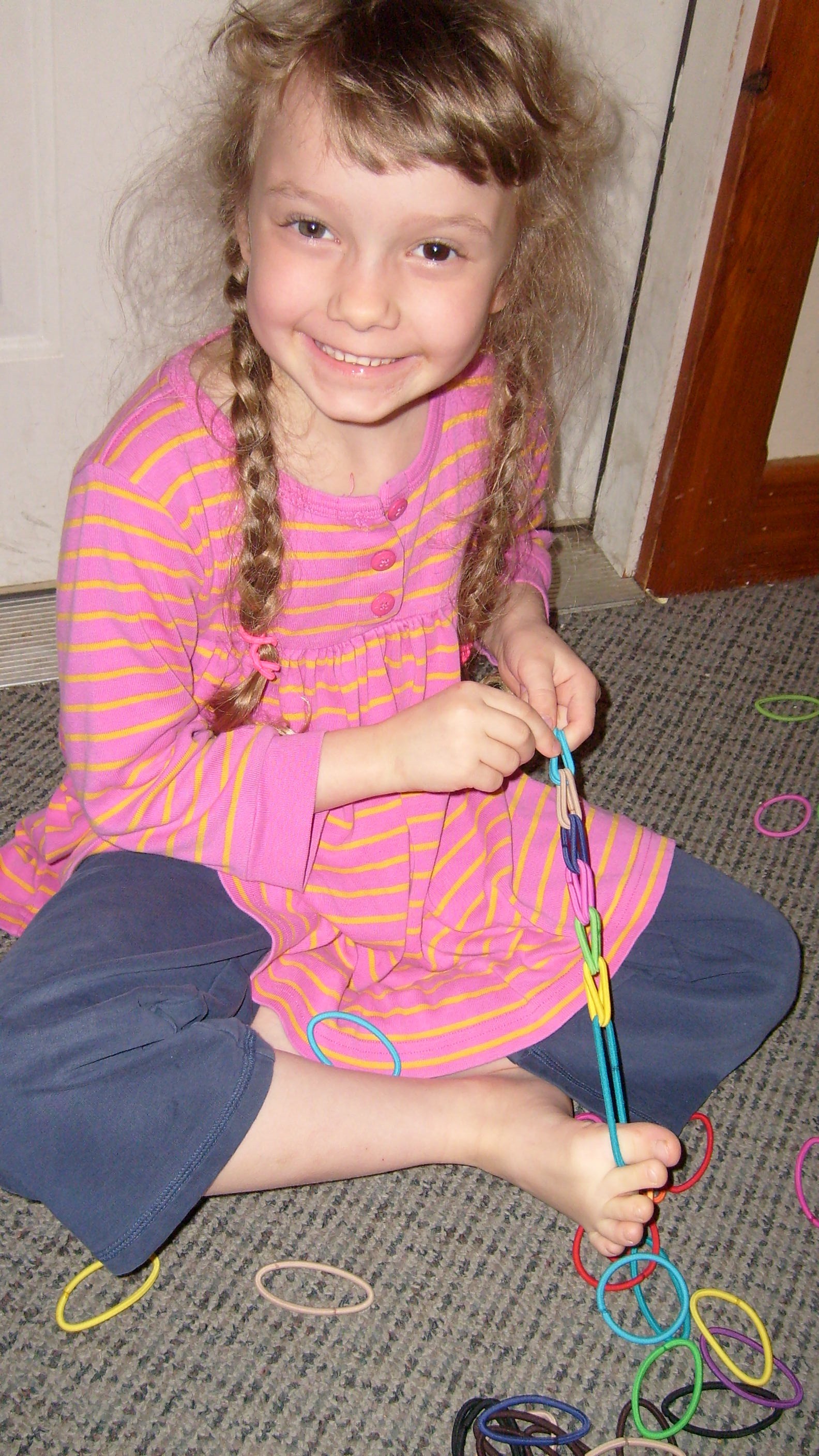 Yesterday we visited our friends the Ivan's, and their daughter gave K a friendship bracelet made of small rubber bands.  I've seen girls making them at park days and after drama class on little acrylic looms, but I don't know what the technique is called.
K's bracelet needed repair this morning, while I was figuring out how it was made, I demonstrated to K how to do it with a pile of her hair bands.
She is sitting on the floor experimenting with them now.
Today is M's performance of Robin Hood, he has the title role.  The trickiest part for him is pretending to be right handed for the fight scene choreography.  He wants my computer now to listen to his lines and bone up.  I wonder if K and I will learn more about the technique from the girls there at cookie time after the show?
Related Posts via Taxonomies