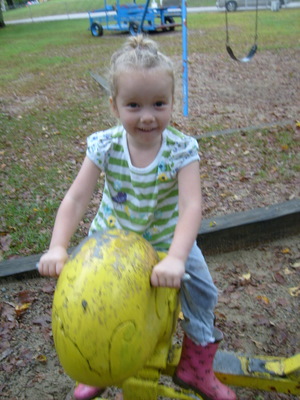 I was just me and K last Saturday, the guys went to Bible Conference with Mom.  So I  had the car.  I was anxious, I'd just remembered that I was to host a Mom's night, at my house, which wasn't very tidy.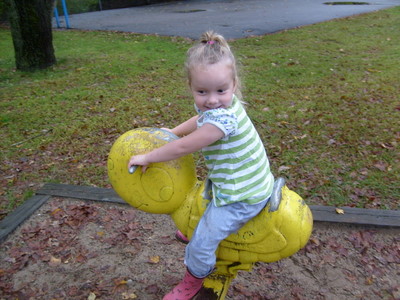 But I had the car.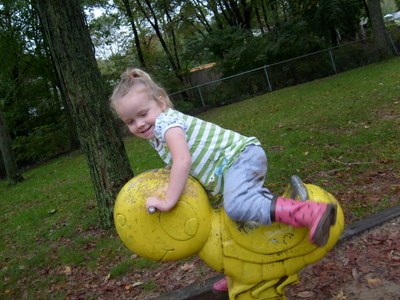 K missed her bothers, a lot.  She asked if I'd take her to the special park.  It meant so much to her, that she was really hard to understand.  Eventually we pantomimed and played 20 questions enough that I knew which play ground she meant.  I packed a picnic (I was trying to be a good Mom, even if I had a messy house.) The camera made it fun for me.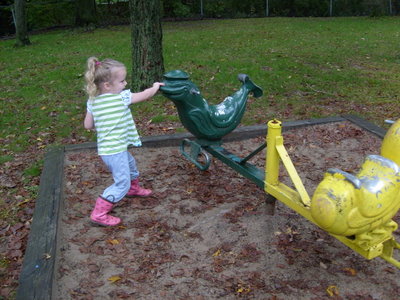 she  tried to spin the merry with me sitting on it too.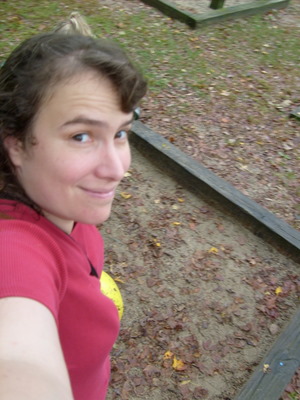 But most of the time, my job was to spin, fast enough to be fun, but not enough to be scary.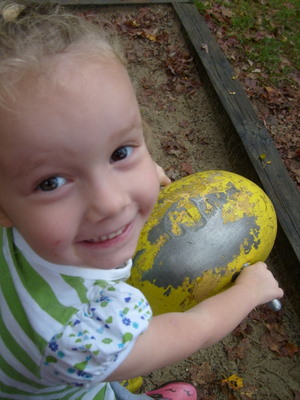 K loved it.
And the house was ready in time for the party. It still is tidy right now, which is probably why I scheduled the party in  the first place.
Related Posts via Taxonomies