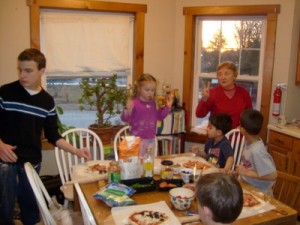 If there is one thing that makes my Mother in law happy, it's teaching children how to cook.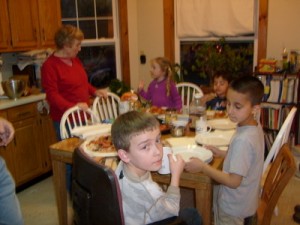 Last Saturday she tried out a new dough with B, K, M and the neighbor kids.  She also discovered that two pizza stones on two shelves can be put to service at the same time.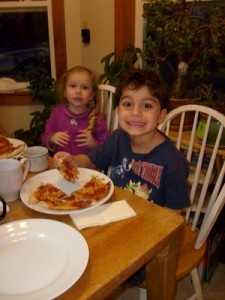 Little D from upstairs told Mom,"Not even my friends at school have made pizza."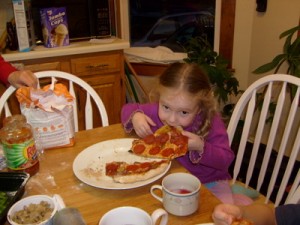 Each child got to make their own pie.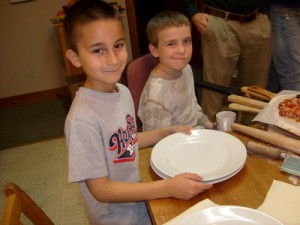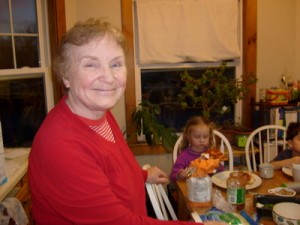 A pretty smile from a job well done.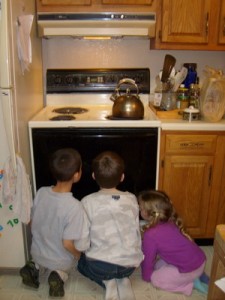 Funny: Even with two pizza stones, the pies were baked in shifts.  M asked me to turn on the oven light, and the kids watched the pizzas while they waited for the timer to go off.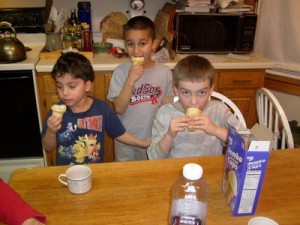 Mommom and Daddad bought them ice cream and the sauce that hardens to a shell.  M reminisced about the Mad Libs I'd done with his co-op on Valentine's Day, so I re-printed it, and worked on it with the kids.  Dad whispered to my husband, "The kid's think this is a party."
M sat on my lap as I uploaded these pictures and said, "THAT was really, really fun."
Related Posts via Taxonomies