We were not disappointed a bit in Juno.  I don't know the official snowfall in Attleboro, but it's at least 18 inches.  The winds were so high, we have drifts and valleys, kind of hard to measure.
It's been quite cold too, so I've not taken M and K sledding, I've had Ben do it.  I know, I know, cowardly.  I did make them doughnuts and cranberry buckle though.
In other health news, it looks like my month of sickness was due to medicine side effects.  I'm still not bouncy with energy, but I'm not sick any more!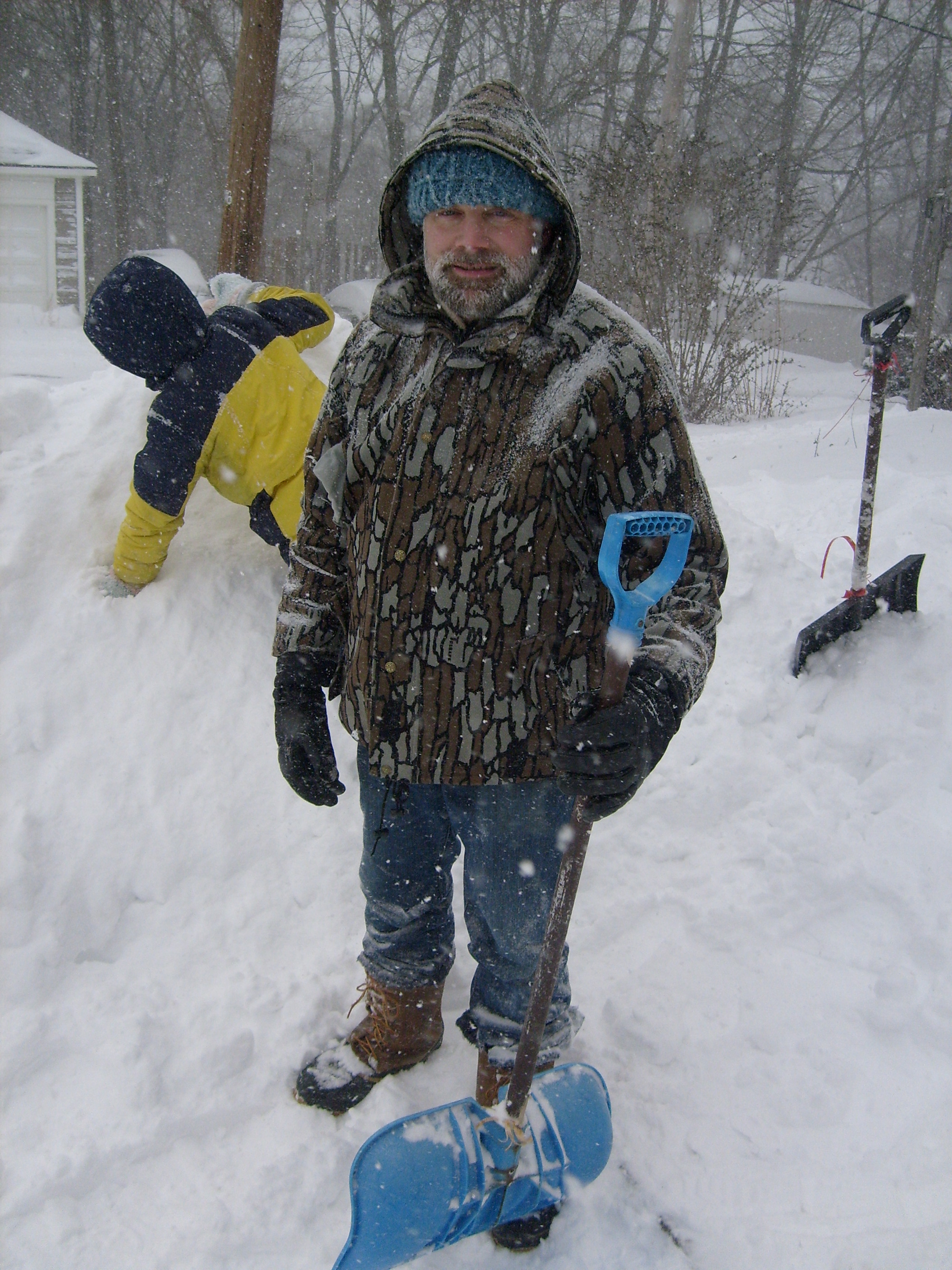 My neighbor asked me to tutor his grand daughter in math, and won't let me donate my time, so I need to go file a DBA with city hall so I can keep track of the taxes.  If we meet weekly, we'll definitely surpass $400 this year, in addition to the $400 or so I usually make on pattern sales (which has yet to cover the cost of photography, tech editing, bank fees, paypal fees, godaddy bookkeeping and anti-spam).  At least the only cost to tutoring is babysitting my own kids – I may hire Benjamin, if he has time.  Maybe I can hire M to play boardgames with K.  I may need to rethink when we meet so it's not the poison hour before supper.  If it's after supper Dan will be home.  I'd only be missing bedtime cozies a few times a week – hmm, that sounds more feasible.
I meant to start tutoring anyway, it seems a more practical way to earn money than selling knitting patterns.  I sell knitting patterns because I can't stop making them, and if I sell them, I can (mostly) afford photography and tech editing so they are made properly.  Dan doesn't mind the hobby business that doesn't quite pull it's own weight, I've learned lots of useful things in the process, like how to file a DBA and not to be scared of book keeping (well, I'm theoretically not scared of messing up tax paperwork.)
I certainly have a big stash of manipulatives and math games, I just have to check the Currclick license for my Miquion pdfs, I probably promised to only use them with my own family.  My neighbor said he'd give my contact info to the teacher, I hope I do get to talk to her, I think they are transitioning to Common Core, and I'd like to see a text book if possible, or at least know which one it is they are using so I can buy it.
Oh, OK, there is an overhead to tutoring, buying new books.
Related Posts via Taxonomies